Selling your home is a journey that most homeowners embark on with dreams of a swift, hassle-free sale. The ideal scenario involves listing your property, swiftly attracting a qualified buyer, and smoothly transitioning to the new owner. However, the reality of selling a home is far more intricate, influenced by various factors, some within your control and others not.
Overview: Selling Your House – A Comprehensive Guide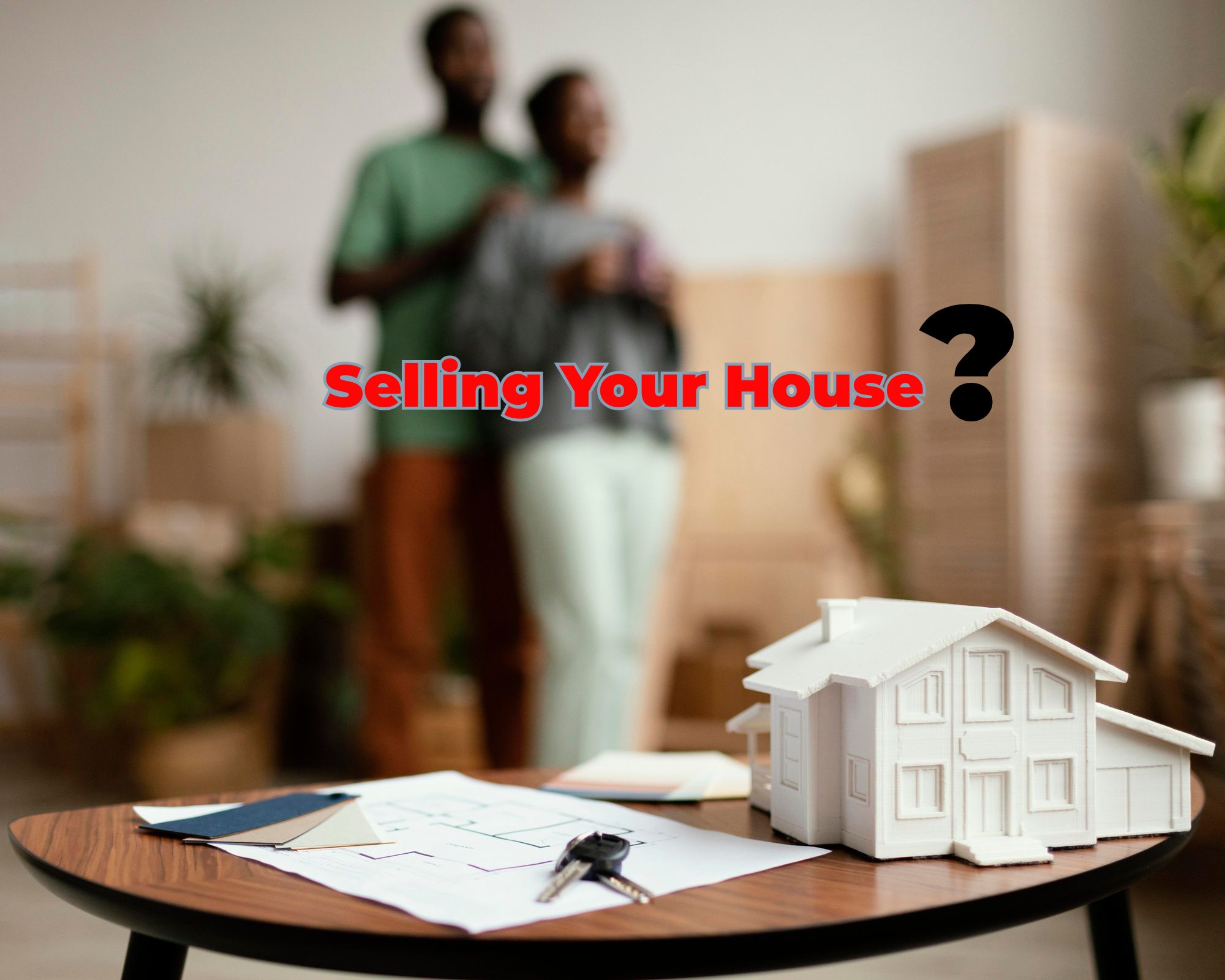 Selling your house is a significant financial and emotional decision, and it involves a complex process with various considerations. In this comprehensive guide, we will explore the ins and outs of selling a house, including the pros and cons, essential steps, and key factors to consider.
Pros of Selling Your House
1. Financial Gain
Selling your house can provide a substantial financial gain, especially if your property has appreciated in value since your purchase. This profit can be used for various purposes, such as buying a new home, investing, or funding other life goals.
2. Transition Opportunities
Selling your house opens the door to new opportunities. You can move to a different neighborhood, downsize, or upsize, depending on your changing needs and lifestyle.
3. Equity Release
By selling your house, you can access the equity you've built up over the years. This can be a valuable source of funds for home improvements, education, or retirement planning.
4. Simplified Ownership
Selling your house can relieve you of the responsibilities of homeownership, including property maintenance, repairs, and property taxes. This can be particularly appealing if you're looking for a more hassle-free lifestyle.
Cons of Selling Your House
1. Stress and Emotional Attachment
Selling a home can be emotionally taxing, especially if you have strong sentimental attachments to the property. The process of saying goodbye to a place with cherished memories can be challenging.
2. Costs and Fees
Selling a house involves various costs and fees, including real estate agent commissions, closing costs, and potential repairs or renovations to make your property more marketable. These expenses can reduce the overall profit from the sale.
3. Market Uncertainty
The real estate market is subject to fluctuations. Timing the market to maximize your sale price can be unpredictable, and you may not always sell your property for the price you had in mind.
Key Considerations
1. Pricing Strategy
Determining the right price for your house is crucial. Overpricing can deter potential buyers, while underpricing can result in a financial loss. A competitive pricing strategy is often the most effective.
2. Real Estate Agent or FSBO
Decide whether you want to work with a real estate agent or take the "For Sale By Owner" (FSBO) route. Each has its advantages and challenges, and the choice can significantly impact your selling experience.
3. Property Presentation
The way your house is presented to potential buyers matters. Staging, professional photography, and addressing any necessary repairs or upgrades can make your property more appealing.
4. Legal and Financial Aspects
Understanding the legal and financial aspects of selling a house is essential. This includes potential tax implications, the need for a real estate attorney, and a thorough review of all documentation.
5. Negotiation Skills
Being prepared for negotiations is key. You may need to respond to offers, counteroffers, or navigate other negotiations during the sale process.
6. Timing and Market Conditions
Consider the timing of your sale in relation to market conditions. The state of the real estate market in your area can significantly impact the speed and price of your sale.
In this guide, we'll delve deeper into each of these aspects, providing you with the knowledge and insights you need to navigate the process of selling your house successfully. Whether you're a first-time seller or an experienced homeowner, understanding the intricacies of the real estate market and the selling process is essential to achieve your goals.
READ ALSO:  Investing in Multi-Family Properties: A Lucrative Real Estate Strategy
The Role of Geography
Geography plays a significant role in how long your property remains on the market and what price you can command. In competitive markets with limited inventory, your property is likely to sell quickly and at a premium. Conversely, in areas where the real estate market has cooled down, you may need to invest more effort in finding the right buyer.
The real estate landscape has evolved since the frenzied days of the pandemic. Bidding wars are no longer the norm, median home prices have exceeded $400,000, and mortgage rates are at a 22-year high. In this uncertain economic climate, many potential buyers are waiting for either rates or prices, or both, to become more favorable.
Steps to Successfully Selling Your House
1. Establish a Timeline
Selling a house is a significant undertaking, and the timeline can vary based on local market conditions. Planning is key. Once you've decided to sell, begin researching real estate agents immediately (see Step 2). However, don't stop there.
At least two to three months before you intend to list your property, consider getting a pre-sale home inspection, especially if you suspect significant issues. Allow ample time to schedule necessary repairs.
Approximately a month before listing, embark on deep cleaning to prepare for listing photos. Minimize clutter, and think about relocating excess items to a storage unit to present your home in the best possible light.
2. Select an Informed Real Estate Agent
The internet makes it easier than ever to scrutinize a real estate agent's professional background, aiding you in making an informed choice. Examine their online profiles to assess their industry experience, the number of completed sales, and any earned designations. Pay attention to their marketing strategies and the quality of their listings' photos.
Acquiring designations is particularly valuable, indicating specialized knowledge and dedication to their field. As Jorge Guerra, president and CEO of Real Estate Sales Force, notes, it's a sign of expertise in a specific niche.
While some homeowners might contemplate selling their homes without an agent (known as "for sale by owner" or FSBO), this route has its challenges. The potential savings on commissions (typically 2.5% to 3% of the sale price) might seem appealing. However, an agent offers a range of services, including broad exposure, expert negotiation, and handling the intricacies of the sale process. Remember that real estate commissions are often negotiable, potentially offering cost savings during the closing.
3. Assess Necessary Upgrades
Before investing in costly upgrades, ensure that they will provide a high return on investment. For example, installing new granite countertops may not be justified if the potential profit is minimal or negative. A competent real estate agent can guide you on which improvements are essential to maximize your property's value, particularly in areas with low inventory.
In general, renovations in the kitchen and bathrooms yield the highest ROI. Nevertheless, cost-effective DIY projects like a fresh coat of neutral paint and enhanced landscaping can significantly enhance your property's appeal. Consider obtaining a pre-sale home inspection to identify major issues upfront, enabling you to address them concurrently with other home preparations. This ensures that your property is ready to go on the market, free from complications and delays.
4. Set the Right Price
In competitive markets, setting the right price is critical. Overpricing can deter potential buyers, leading to the need for multiple price reductions. Homes with a history of price reductions might raise concerns among buyers. It's advisable to avoid this situation by initially pricing your home competitively to attract a broad pool of potential buyers.
5. Utilize Professional Listing Photos
High-quality photos are paramount in the digital age of real estate. Work with your agent to have a professional photographer capture stunning images of your property. Online appeal is crucial since nearly all homebuyers browse online listings. The quality of your online presentation can determine whether prospective buyers schedule viewings or move on to the next listing.
6. Prepare for Showings
Staging your home can make a significant difference in attracting buyers. Remove excess furniture and personal items, arranging rooms for optimal presentation. Professional staging, particularly for luxury homes or properties in slower markets, can be a worthwhile investment.
When potential buyers visit, it's important to allow them to envision themselves in the space, free from distractions. It's recommended that you and your agent are not present during showings to create a comfortable environment for buyers and their agents.
7. Evaluate and Negotiate Offers
Once offers start coming in, your real estate agent becomes your most valuable ally. In a seller's market, buyers may offer close to the asking price or even above it. In contrast, if the market is sluggish, you might need to be open to negotiations.
When you receive an offer, you have several options: accept it as-is, counter-offer, or reject it. Counter-offers should be made in writing, specifying a short response time.
8. Consider Closing Costs and Tax Implications
Both parties involved in a real estate transaction share some closing costs. Sellers typically cover real estate agents' commissions, which usually amount to 5% to 6% of the sale price. Additionally, the seller might be responsible for transfer taxes, recording fees, and credits negotiated with the buyer.
The good news is that you may not owe taxes on the profit from the sale, depending on factors such as your primary residence status, duration of ownership, and the profit amount.
9. Think About Hiring a Real Estate Attorney
While not always a legal requirement, hiring a real estate attorney can safeguard a significant financial transaction. Attorneys can assist with paperwork, review contracts, identify potential issues, and ensure a smooth sale process. They can also address title issues that could disrupt the sale.
10. Assemble Required Documents and Close the Sale
Proper documentation is essential for a smooth home sale. Work closely with your agent to ensure you have all the necessary paperwork, including the original purchase contract, property survey, mortgage documents, tax records, appraisal, homeowners insurance, and home inspection report. At the closing, provide the keys to the new owners, complete any required payments, and sign the necessary documents to finalize the sale.
To Recap: Selling Your House – A Well-Informed Decision
Selling your house is a multifaceted endeavor that demands careful consideration and informed choices. In this guide, we have explored the advantages and disadvantages of selling your home, highlighting the financial benefits and emotional challenges involved.
We've discussed key factors, including pricing strategy, the choice between a real estate agent and "For Sale By Owner" (FSBO), and the importance of property presentation. Understanding the legal and financial aspects, negotiation skills, and market conditions are also pivotal to your success.
Selling your house offers opportunities for financial gain, lifestyle transitions, and equity release, but it can also be emotionally taxing and come with various costs and market uncertainties.
By equipping yourself with the knowledge provided in this guide, you can confidently navigate the selling process. Whether you're a seasoned homeowner or a first-time seller, making well-informed decisions ensures that your journey to sell your house is a rewarding and successful one.
READ ALSO: Exploring the Top High Yield Real Estate Investment Trusts (REITs) For 2023
FAQs
What is the first step when selling your house?
The first step is to set a timeline. When you decide to sell, determine your desired moving date and plan accordingly. Give yourself ample time to prepare your property for showings and find a suitable real estate agent.
Do I need a lawyer to sell my house?
The need for a lawyer varies by state. Some states mandate a real estate attorney for sales transactions, while others do not. Even if not legally required, hiring an attorney can provide valuable legal expertise and ensure a smooth transaction.
Do I need a Realtor to sell my house?
Not necessarily. While it's possible to sell your home as a "for sale by owner" (FSBO), be aware that it requires significant effort and time. A Realtor can handle various aspects of the sale process, from pricing to negotiations, saving you time and stress.
How can I make my home more appealing to potential buyers?
To make your home more appealing, consider necessary upgrades, professional listing photos, and home staging. These efforts can enhance your property's attractiveness and lead to a quicker sale.
What are common mistakes to avoid when selling a house?
Common mistakes include overpricing, neglecting necessary repairs, and not properly preparing for showings. Avoid these pitfalls to ensure a successful sale.
In conclusion, selling your house involves careful planning, informed decision-making, and attention to detail. By following these steps and seeking professional guidance, you can increase your chances of a successful and profitable sale in 2023.
In other article, How to Start Investing in Real Estate with No Money