Introduction
In today's unpredictable world, planning for the future has become more crucial than ever before. One of the most effective ways to secure your family's financial well-being and ensure peace of mind is through life insurance. This comprehensive guide will delve into the intricacies of life insurance, explaining every detail extensively to help you make informed decisions about protecting your loved ones.
What is Life Insurance?
Life insurance is a contract between you (the policyholder) and an insurance company. You pay regular premiums, and in return, the insurer promises to provide a lump-sum payment, known as the death benefit, to your beneficiaries upon your passing. This financial cushion helps your loved ones maintain their standard of living and meet financial obligations.
Types of Life Insurance
Term life insurance provides coverage for a specified term, typically 10, 20, or 30 years. It pays out a death benefit to beneficiaries if the insured individual passes away during the policy term.
Meet Sarah's Story: Sarah, a 30-year-old mother of two, decided to purchase a 20-year term life insurance policy. Her primary concern was ensuring her children's financial stability if something were to happen to her. She paid affordable premiums throughout the policy's term. Tragically, Sarah passed away in a car accident when her children were still in school. Thanks to her term life policy, her kids received the death benefit, which covered their education expenses and provided financial security during their formative years.
Whole Life Insurance
Whole life insurance offers lifelong coverage. It combines a death benefit with a cash value component that grows over time and can be accessed while the insured person is alive.
Meet James's Story: James, a 40-year-old professional, wanted a financial tool that could provide for his family's future and serve as a long-term investment. He opted for a whole life insurance policy. Over the years, the cash value component of his policy accumulated steadily. When he turned 60, he decided to use a portion of the cash value to supplement his retirement income. This allowed him to enjoy a comfortable retirement while still leaving a substantial death benefit for his beneficiaries.
Universal Life Insurance
Universal life insurance offers flexibility in premium payments and death benefits. Policyholders can adjust their coverage and premiums as their financial circumstances change.
Meet Lisa's Story: Lisa, a 35-year-old entrepreneur, had a variable income that made it challenging to commit to fixed premium payments. She chose a universal life insurance policy that allowed her to adapt her premium payments according to her earnings. During prosperous months, she paid more, and during lean months, she paid less. This flexibility ensured that her life insurance remained in force while aligning with her financial situation.
These sample stories illustrate how different types of life insurance can cater to diverse needs and lifestyles. Whether you're seeking affordability, lifelong coverage, or financial flexibility, there's a life insurance option that can help you secure your future and protect your loved ones. It's essential to assess your unique circumstances and financial goals to choose the right type of life insurance for you.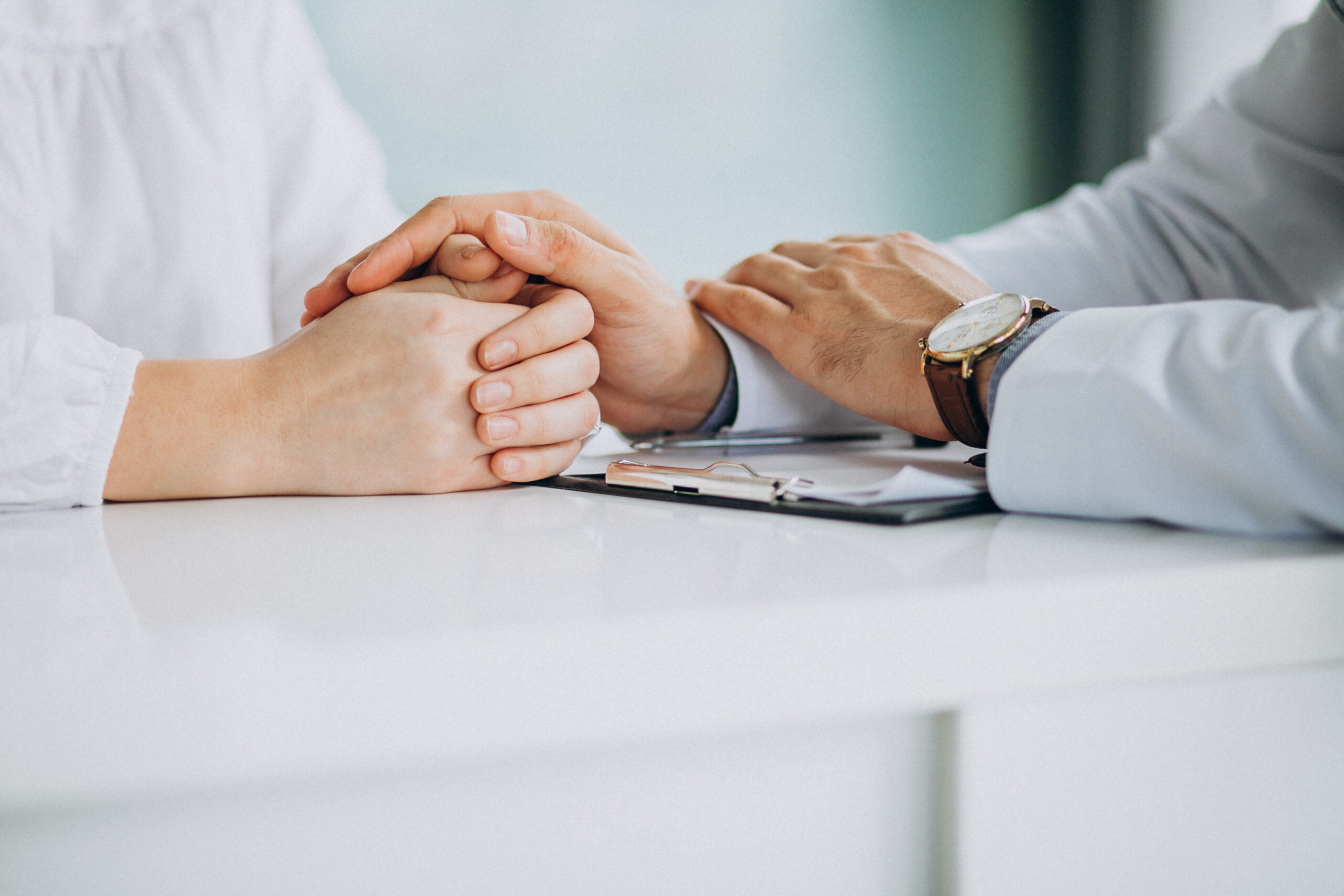 ---
Why You Need Life Insurance
Protecting Your Loved Ones
Life insurance ensures that your family remains financially stable even after your demise. It covers essential expenses such as mortgage payments, education costs, and daily living expenses, easing the burden on your loved ones.
Debt and Financial Obligations
Life insurance can help pay off debts like mortgages, car loans, and credit card balances, preventing your family from inheriting your financial liabilities.
Estate Planning
Life insurance facilitates smooth estate planning by providing liquidity to cover estate taxes and other expenses, ensuring your assets are distributed as you wish.
READ ALSO: Understanding Health Insurance: A Comprehensive Guide
Choosing the Right Life Insurance Policy
Assess Your Needs
Before you start shopping for life insurance, take the time to assess your financial situation and future needs. Consider the following factors:
Family's Financial Needs
Calculate your family's immediate and long-term financial needs. Include expenses like mortgage payments, education costs, daily living expenses, and any outstanding debts.
Long-Term Goals
Think about your long-term financial goals, such as funding your children's education, ensuring your spouse's retirement, or leaving a legacy for your heirs.
Budget
Determine how much you can comfortably afford to pay in premiums. Your budget will play a significant role in choosing the type and amount of coverage.
Compare Quotes
Once you have a clear understanding of your needs and budget, it's time to obtain quotes from multiple insurance providers. Here's how to do it:
Research Insurance Companies
Look for reputable insurance companies with a strong financial track record. Check customer reviews and ratings to gauge customer satisfaction.
Request Quotes
Contact insurance agents or use online quote calculators to request quotes for different policy types and coverage amounts. Make sure the quotes align with your requirements.
Compare Coverage Options
Compare the coverage options offered by each insurer. Pay attention to policy features, riders (additional benefits you can add to your policy), and any exclusions.
Work with an Insurance Agent
Navigating the complexities of life insurance can be challenging, especially if you're not familiar with insurance jargon. Consider working with an experienced insurance agent who can provide personalized guidance. An agent can:
Explain Policy Details
An agent can help you understand the fine print, including terms and conditions, policy fees, and how the death benefit works.
Tailor a Policy
Based on your needs, an agent can recommend a policy type, coverage amount, and riders that suit your unique situation.
Provide Multiple Options
An agent can present you with various policy options from different insurers, allowing you to make an informed comparison.
Regularly Review Your Policy
Your life circumstances change over time, so it's essential to review your life insurance policy periodically. Consider these factors:
Life Changes
Major life events like marriage, the birth of children, or significant career advancements may necessitate adjustments to your policy.
Policy Performance
If you have a policy with a cash value component, evaluate its performance. Ensure it aligns with your financial goals and expectations.
choosing the right life insurance policy involves a thorough assessment of your financial needs, comparing quotes from multiple insurers, and potentially seeking assistance from an insurance agent. By taking these steps, you can ensure that your policy provides the necessary protection for your family's future and financial security.
The Importance of Regular Reviews
Life Changes:

Life insurance should adapt to changes in your life, such as marriage, the birth of children, or significant career advancements. Regularly review your policy to ensure it remains relevant.

Policy Performance:

Evaluate the performance of any cash value component in your policy. Ensure it is meeting your expectations and financial goals.
FAQs
What factors should I consider when determining the amount of life insurance I need?
You should consider your family's financial needs, outstanding debts, future expenses, and long-term financial goals.
Can I change my life insurance policy after purchasing it?
Yes, you can make changes to your policy, such as increasing coverage or adding riders, by contacting your insurance provider.
What is a beneficiary, and how do I choose one?
A beneficiary is the person or entity who receives the death benefit. Typically, it's a family member or a trusted individual. You can designate your beneficiary when purchasing the policy.
Is life insurance taxable?
In most cases, the death benefit from a life insurance policy is not taxable. However, there may be exceptions for large estates, so it's essential to consult a tax professional.
Can I borrow against the cash value of my whole life insurance policy?
Yes, you can borrow against the cash value of your whole life insurance policy. It's like taking a loan from yourself, and you'll need to repay it with interest.
Conclusion
Planning for the future with life insurance is a responsible and forward-thinking step. It provides security and peace of mind, knowing that your loved ones will be financially protected. Assess your needs, compare policies, and work with professionals to make the right choice for your family's future.
In other articles, The Ins and Outs of Auto Insurance: Who Needs It, and Its Benefits