In personal finance, few instruments reign as supreme as the Checking Account. But what exactly is a Checking Account, and how can it become your financial ally? This guide simplifies Checking Accounts and explores optimal balances and account types. This ultimate guide will empower you to make informed financial decisions, ensuring your money works for you.
What is a Checking Account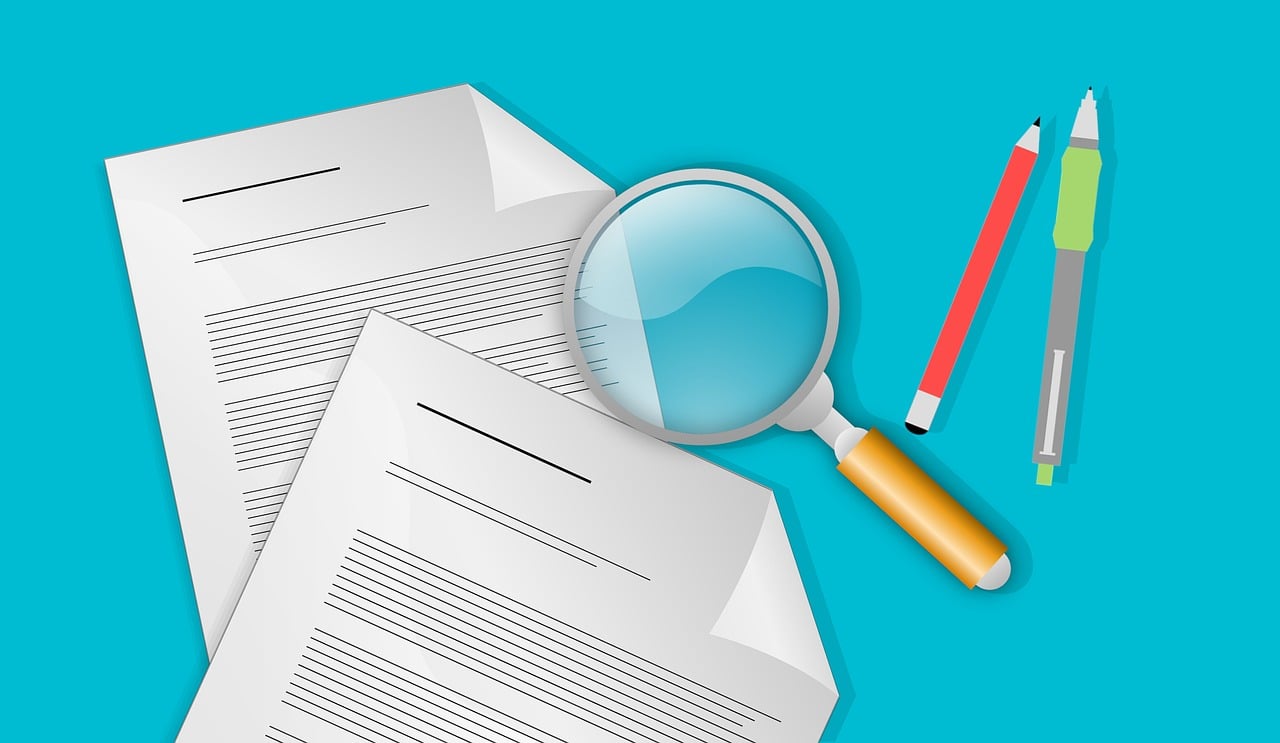 A Checking Account is a versatile financial tool, designed to facilitate effortless deposits and withdrawals for your daily financial transactions. Whether you're dealing with bill payments, purchases, or cash management, a Checking Account offers ultimate convenience. This guide will navigate you through the world of Checking Accounts, from traditional brick-and-mortar banks to the digital realm of online banks and credit unions. It's all about ensuring your immediate financial needs are met.
Understanding How Checking Accounts Work
Checking Accounts operate seamlessly, thanks to the inclusion of a debit card. This card opens doors to purchasing, payments, and ATM withdrawals. Unlike savings accounts, Checking Accounts are more lenient with withdrawals, although some banks may impose limits on daily debit card spending or ATM withdrawals. Some even offer interest-bearing Checking Accounts, provided you meet certain conditions.
Maintaining the Optimal Checking Account Balance
One common question is how much to keep in your Checking Account. While there's no one-size-fits-all answer, it's advisable to maintain at least one to two months' worth of living expenses in your account. Tracking your monthly expenditures is key to this strategy. In times of financial crisis, having extra funds can be a lifesaver.
Age as a Barrier? Not Anymore!
The age criteria for opening a Checking Account vary. Generally, you need to be at least 18 years old to open one independently. However, some banks allow individuals under 18 to become co-owners if accompanied by a parent or guardian. For joint Checking Accounts, co-applicants typically need to be at least 13 or 14 years old. Remarkably, there are options for even younger children.
Teen Checking Accounts are ideal for the younger generation, with some banks permitting applicants as young as six years old. These accounts often feature added security measures such as parental controls and debit card spending restrictions.
The Various Types of Checking Accounts
Checking Accounts come in various forms, each catering to different banking needs:
Traditional Checking Account: Ideal for basic spending functions, complete with check-writing capabilities and a debit card for purchases and ATM withdrawals.
Premium Checking Account: For those seeking upgraded banking features, this option offers premium perks. Requirements may include higher deposits or balance minimums, or a monthly fee.
Interest-bearing Checking Account: These accounts offer interest on your balance. High-yield variants often require a specific balance.
Rewards Checking Account: Similar to a credit card, Rewards Checking Accounts let you earn incentives with each debit card purchase.
Student Checking Account: Tailored for teenagers and college students, these accounts typically come with low or no fees and overdraft protection.
Second-chance Checking Account: Individuals with a challenging banking history may qualify for a second-chance Checking Account, albeit with unavoidable monthly fees.
Business Checking Account: Designed for business owners to streamline expenses, facilitate tax management, and segregate personal and business finances.
Senior Checking Account: Tailored for those aged 55 and above, these accounts usually come with benefits such as waived monthly fees and penalty-free early withdrawals on CDs.
READ ALSO: The Ultimate Guide to Savings Accounts: Where to Grow Your Money
Navigating Checking Account Fees
Selecting the right Checking Account involves understanding the associated fees. Pay attention to common fees like monthly maintenance fees, paper statement fees, wire transfer fees, and more. Many banks offer fee waivers based on specific requirements, such as maintaining a minimum balance or receiving direct deposits.
Online banks, in particular, often provide Checking Accounts with no monthly fees and additional perks like overdraft protection and ATM fee reimbursements. Furthermore, fees for services like wire transfers and foreign ATM transactions are typically lower than those at traditional banks.
Unlocking the Potential of Checking Account Bonus Offers
Checking Account bonus offers are like cash windfalls, offered by some banks when you open an account and meet certain prerequisites. These prerequisites can include setting up direct deposits or conducting a minimum number of debit card transactions within a specified timeframe. Many online and traditional banks present lucrative bonus offers, potentially amounting to hundreds of dollars. The best offers have easy-to-meet requirements, especially on accounts with low or no monthly fees.
Weighing the Pros and Cons of Checking Accounts
Checking Accounts offers several advantages:
Immediate Access:

You can access your funds whenever you need them.

Direct Deposit:

They allow seamless receipt of paychecks.

Insurance Coverage:

Your deposits are typically insured, providing peace of mind.
However, there are some disadvantages:
Fees:

Some Checking Accounts come with monthly fees or specific requirements to avoid charges.

Interest Earnings:

Most Checking Accounts do not yield interest.

Excessive Balances:

Keeping too much money in your Checking Account can hinder your savings goals.
What are Interest Rates like on Checking Accounts?
As of September 2023, the national average Checking Account interest rate is 0.07% APY. Traditional banks tend to offer meager interest rates, while online banks provide an alternative. With some online institutions, you could potentially earn up to 100 times the national average interest rate. The most lucrative high-yield Checking Accounts offer an impressive 3.00% APY or more, with specific criteria to unlock these rates.
Choosing the Perfect Checking Account
Selecting the right Checking Account hinges on several factors:
Fees:

Minimize fees by choosing an account with low monthly maintenance fees and other charges that align with your banking habits.

Minimums:

Check for minimum deposit and balance requirements for interest accrual or fee waivers.

APY:

If you want your money to earn interest, consider the Annual Percentage Yield (APY).

Customer Service:

Access to responsive customer service is crucial. Prioritize banks that offer exceptional customer support.

Digital Experience

: If you prefer online or mobile banking, look for institutions with innovative online and mobile banking technology.

Safety:

Ensure that your account is insured by the FDIC or NCUA for added security.
Your ideal Checking Account will depend on your unique preferences and requirements. Explore online resources for authentic customer reviews to make an informed decision.
Prerequisites for Opening a Checking Account
Opening a Checking Account has evolved with the digital age. Most banks and credit unions now offer online account opening. To validate your identity, you'll typically need the following personal information:
Full name

Physical address

Driver's license or another government-issued photo ID

Social Security number
Once approved, funding your new Checking Account is straightforward, typically through cash, checks, or transfers from an external account. However, note that online Checking Accounts may not support cash deposits.
Opening a Checking Account in the Digital Era
Opening a Checking Account online is similar to the in-person process. Once you've chosen the right account, navigate to the bank or credit union's website, complete the application, and attach the necessary documents. You can then fund your account seamlessly. If you're already associated with the bank, making the initial deposit is simple. For new banks, linking your existing account is key.
While considering the amount needed to start your Checking Account journey, traditional banks might require an initial deposit ranging from $25 to $100 or more. Online banks usually have a much lower entry point, sometimes as little as $1 or nothing.
Multiplicity of Checking Accounts: A User's Perspective
One of the beauties of Checking Accounts is their flexibility. There's no defined limit to the number of accounts you can have. The decision to maintain multiple Checking Accounts depends on how you manage your finances. For instance:
If you're married, you might opt for individual and joint accounts.

Self-employed individuals may prefer separate personal and business accounts.
However, be cautious of associated fees when managing multiple accounts. Look for free Checking Account options and consider using budgeting apps to streamline your balance monitoring.
Checking vs. Savings Accounts: Distinguishing Features
While Checking Accounts are designed for everyday spending, Savings Accounts serve as savings sanctuaries. Here are the significant differences:
Purpose:

Checking Accounts are for spending; Savings Accounts are for saving.

Withdrawals

: Checking Accounts generally permit unlimited withdrawals, while Savings Accounts often restrict you to six withdrawals per month.

Features:

Checking Accounts offer services for daily spending, including debit cards, checks, and overdraft protection. Savings Accounts provide tools to help you save, alongside interest earnings.
To Recap
A Checking Account is a powerful tool in your financial arsenal that plays a pivotal role in your day-to-day financial management. Understanding the intricacies of these accounts will help you make the most of your money. Choose the Checking Account that aligns with your financial goals and preferences, and make informed financial decisions that empower your financial future.
Choosing the right Checking Account hinges on your unique financial goals and needs. Whether you prioritize low fees, high interest, or digital convenience, there's an account that suits you. Your Checking Account is not just a place to hold money; it's a gateway to efficient transactions and financial growth. So, choose wisely, and let your Checking Account empower your financial journey. This guide has provided a comprehensive understanding of Checking Accounts, covering types, fees, interest rates, and more.
Frequently Asked Questions (FAQs)
What are the best banks for Checking Accounts?
There's no one-size-fits-all answer, but some banks stand out for their flexibility and fee structures. Capital One 360 Checking Account and Charles Schwab Bank High Yield Investor Checking® are excellent choices with attractive features.
Are Checking Accounts free?
Certain Checking Accounts come without monthly maintenance fees. Online banks are more likely to offer free Checking Accounts, but be cautious of other charges.
How old do you have to be to open a Checking Account?
Most financial institutions require individuals to be at least 18 years old to open an individual Checking Account. However, many banks offer custodial Checking Accounts for individuals under 18.
How do I get a Checking Account bonus?
To qualify for a Checking Account bonus, meet the bank's specific requirements. Keep an eye on the best bank bonus opportunities.
How can I find my Checking Account number?
Your Checking Account and routing numbers are on your checks or accessible through your bank's mobile apps or websites.
How can I close a Checking Account?
The process of closing a bank account may vary by institution, but you can typically do it online or in person. Ensure any remaining funds are transferred.
Do Checking Accounts earn interest?
Not all Checking Accounts yield interest, and prerequisites often apply.
How much can I overdraft my Checking Account?
Banks set overdraft limits, and many offer overdraft protection for a fee.
What is overdraft protection?
Overdraft protection allows transactions to go through even with insufficient funds, but it typically comes at a cost.
Are Checking Accounts safe?
Yes, Checking Accounts are secure and insured by the FDIC or NCUA, providing coverage in case of a financial institution's failure.
In another related article, The Best Savings Accounts and Rates in September 2023