In the realm of financial guidance, the National Association of Personal Financial Advisors (NAPFA) underscores the significance of a fiduciary's duty to act in the utmost interest of their clients. Beyond this, they must be forthcoming about any potential conflicts of interest that could affect their clients. Let's delve into the role of a fiduciary in financial advising .
Quick Overview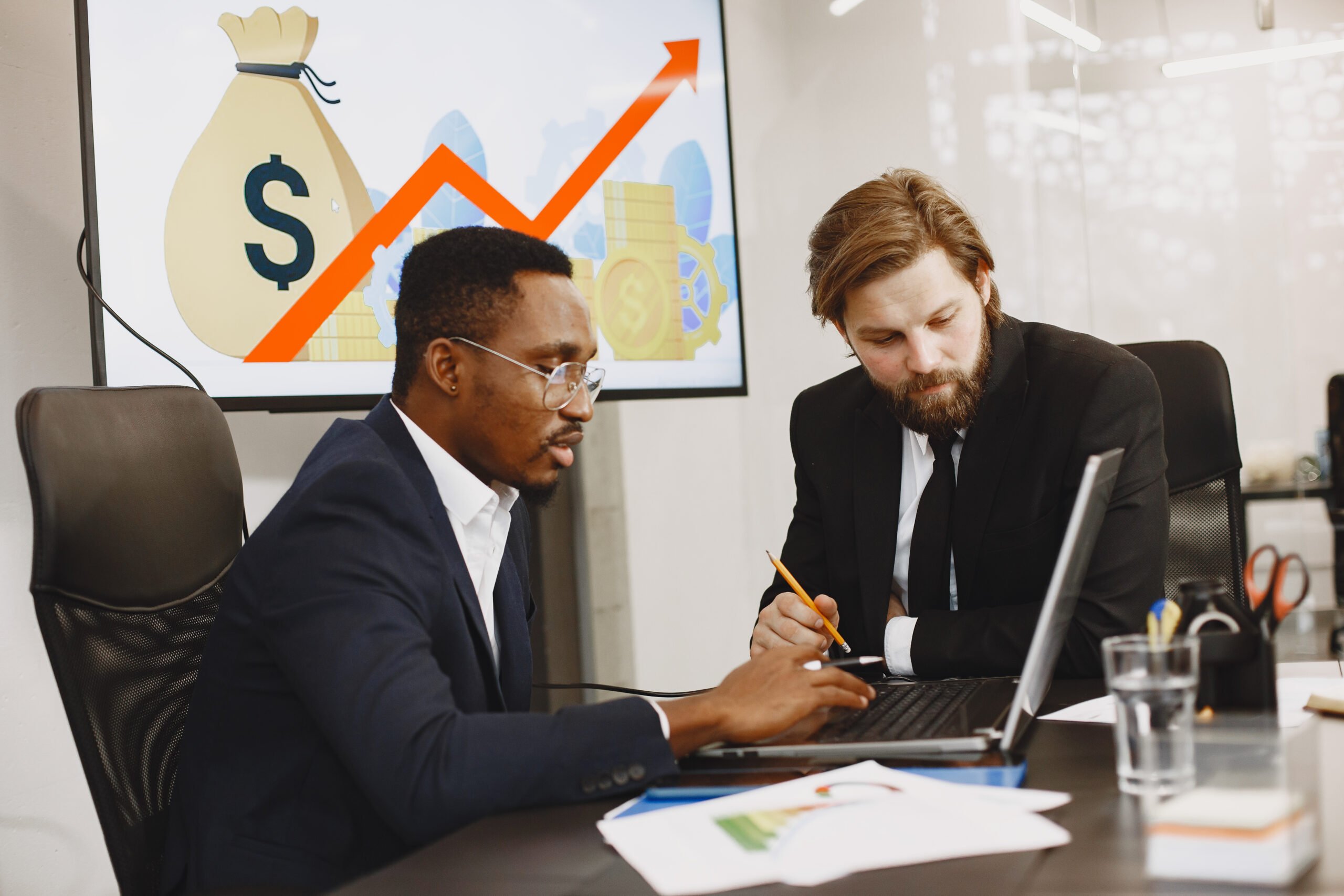 Fiduciary:

A fiduciary is an individual or entity that is legally bound to prioritize their clients' interests over their own, ensuring unwavering commitment to your financial well-being.

Fiduciary vs. Suitability:

This section highlights the critical difference between fiduciary duty and the suitability standard. It explains how fiduciaries go the extra mile to tailor advice specifically to your financial needs, whereas the suitability standard offers more generalized solutions.

Identifying Fiduciaries:

Learn how to distinguish fiduciary advisors from broker-dealers and those without a defined standard. This section empowers you to make informed decisions when choosing your financial advisor.

Choosing a Fiduciary:

In this segment, we offer valuable insights on selecting a financial advisor who adheres to fiduciary responsibility. It's all about making the right choice for your financial journey.

Five FAQs:

Clear, concise answers to frequently asked questions provide instant clarity on fiduciary responsibility, ensuring you're well-informed.
What Does "Fiduciary" Mean?
In a general context, a fiduciary is an individual or entity that acts on behalf of another, placing their client's interests above their own. However, a fiduciary transcends the typical role of a financial advisor or other advisory professionals due to the exceptionally high standard of care they uphold. It's crucial to note that not all financial advisors fall into the category of fiduciaries, and this distinction can sometimes be obfuscated.
Professionals as Fiduciaries
Professionals such as attorneys, trust officers, and financial advisors are among those who might be obligated to function as fiduciaries. NAPFA, a prominent organization of fee-only financial advisors, mandates its members to uphold this fiduciary standard.
Fiduciary Duty vs. Suitability Standard
Financial advisors typically adhere to one of two standards when providing guidance: the fiduciary standard and the suitability standard. These standards diverge in terms of the level of care advisors must extend to their clients.
READ ALSO: 10 Key Strategies for Purchasing Rental Property
Suitability vs. Fiduciary Duty
As Michael Kitces, an expert in the financial advisory industry, aptly puts it, "Suitability means selling a suit that fits you. Fiduciary duty means that it has to look good on you, too."
Suitability, in essence, signifies that a financial product is fitting or appropriate for someone in a broad, generalized situation that resembles your own. However, a product deemed suitable may not be the ideal match for your unique circumstances.
On the other hand, an advisor upholding their fiduciary duty goes a step further. They engage in meticulous research to ensure that any financial product or investment aligns with their client's unique financial situation, factoring in their goals, risk tolerance, and other pertinent variables.
The Choice: Suit or Bespoke Tailoring?
When selecting a financial advisor for your distinctive financial landscape, you must decide whether you prefer generic recommendations suitable for a broad audience or an advisor who takes their duty of care earnestly and tailors their advice to your specific needs. In simpler terms, are you content with a suit that merely fits, or do you desire one that looks impeccable on you?
Distinguishing Fiduciaries from Financial Advisors
It's crucial to recognize that not all financial advisors are fiduciaries, and this distinction holds significant importance for potential clients. Here are some key differentiators.
Fiduciary Advisors
Fiduciary advisors: Investment advisors registered with the U.S. Securities and Exchange Commission (SEC), and in many states, have a fiduciary duty to their clients. They are obligated to prioritize their clients' interests and divulge any potential conflicts of interest that could influence their advice.
Broker-Dealer Advisors
In contrast, many advisors affiliated with broker-dealers may not be held to a fiduciary standard. They operate under the less stringent Regulation Best Interest standard (Reg BI), as outlined by the SEC. Reg BI imposes a certain level of care on broker-dealers but only includes some aspects of the fiduciary standard, particularly the obligation to disclose potential conflicts of interest.
Advisors with No Standard
Some financial advisors may not even meet this lower standard of care. Consequently, it's vital for consumers to ascertain the standard, if any, to which a potential advisor adheres and understand their obligations to clients.
The Importance of Choosing a Fiduciary Financial Advisor
While every investor should exercise their judgment, opting for a fiduciary financial advisor is a prudent choice. At its core, why would you entrust your financial well-being to an advisor who isn't bound by an obligation to act in your best interests?
When selecting a financial advisor, you should ask a series of crucial questions:
Compensation Structure: In an ideal scenario, seek advisors who operate on a fee-only basis. This means that their income is solely derived from clients, not from providers of financial products. By choosing this structure, you reduce the risk of advisors promoting products based on the compensation they receive, rather than their suitability for your needs.

Fiduciary Status: Is the advisor a fiduciary, and are they willing to confirm this in writing? A genuine fiduciary advisor readily provides written confirmation of their status. Any hesitancy in doing so should raise a red flag.

Potential Conflicts of Interest: Does the advisor have any conflicts of interest that could hinder them from offering advice entirely in your best interest? Such conflicts could arise from the advisor's firm's requirements regarding the use of specific investment products for clients.
To clarify, determining whether a financial advisor is a fiduciary is just one step in the process of selecting the most suitable advisor for your unique situation. Exceptional advisors, whether fiduciaries or not, genuinely care about their clients and excel in their roles. Conversely, there are fiduciary advisors who may lack the expertise needed for your specific financial needs.
READ ALSO: Understanding Life Insurance Costs
To Recap
In conclusion, the choice of a financial advisor is akin to selecting a doctor who prescribes medications based on what's best for your health rather than their personal gain. By and large, leaning toward a fiduciary advisor, all other factors being equal, is a wise decision. 
Understanding fiduciary responsibility is paramount in financial advising. It's the assurance that your advisor is legally obligated to act in your best interest. 
When seeking financial guidance, always opt for fiduciary advisors who go above and beyond to tailor their recommendations to your unique financial situation. In a world of financial choices, prioritizing fiduciary responsibility ensures your financial well-being is in safe hands.
Frequently Asked Questions
What is a fiduciary financial advisor? 
A fiduciary financial advisor is someone who is legally obligated to act in your best financial interests and disclose any potential conflicts of interest.
How do I know if my financial advisor is a fiduciary? 
Ask them to confirm their fiduciary status in writing. A genuine fiduciary will readily provide this confirmation.
What's the difference between suitability and fiduciary standards in financial advising? 
Suitability means offering products that generally fit a client's profile, while fiduciary duty entails tailoring advice to the client's unique financial situation.
Why is choosing a fiduciary financial advisor important? 
It's important because fiduciaries are legally bound to act in your best interest, reducing the risk of conflicts of interest influencing their advice.
Can a non-fiduciary financial advisor still be a good choice? 
Yes, but it's crucial to ensure they have the expertise to meet your specific financial needs, as they may not have the same legal obligations as fiduciaries.
In other article, Strategies for Managing Credit Card Debt in an Inflationary Economy