Introduction
Pet ownership comes with its joys and responsibilities. One crucial aspect of being a responsible pet owner is ensuring that your furry friend receives proper healthcare when needed. This is where pet insurance comes into play. In this comprehensive guide, we will delve into pet insurance comprehensive guide, exploring what it is, why it's essential, how it works, and what to consider when choosing the right plan for your beloved pet.
Understanding Pet Insurance
Pet insurance is a financial safety net that can help you manage unexpected veterinary expenses. Just like human health insurance, it offers various coverage options and comes with its terms and conditions. Choosing the right pet insurance is a crucial decision that can impact your pet's health and your wallet. In the following sections, we will delve deeper into the world of pet insurance to help you make an informed choice.
How Pet Insurance Works
Coverage Options
Pet insurance plans typically offer various coverage options, including accident-only, accident and illness, and wellness plans. The extent of coverage can vary, so it's essential to choose a plan that aligns with your pet's specific needs.
Premiums and Deductibles
Similar to human insurance, pet insurance requires you to pay monthly premiums and often includes a deductible. The premium cost may vary based on factors like your pet's breed, age, and location.
Claim Process
When your pet needs medical attention, you'll need to pay for the treatment upfront. Afterward, you can file a claim with your insurance provider, who will then reimburse you for the covered expenses.
Why Do You Need Pet Insurance?
Emergencies can happen at any time. Your pet might swallow a foreign object, develop a chronic illness, or require surgery. Without insurance, these unexpected bills can be overwhelming. Pet insurance ensures that you can make decisions based on your pet's health rather than your financial situation. 
Pet insurance is crucial because it ensures that your pet receives the best medical care when they need it most. It can mean the difference between life and death in emergencies, and it can also provide peace of mind for routine care and check-ups.
Choosing the Right Pet Insurance
In today's world, pets have become integral members of our families. They bring us joy, companionship, and a sense of responsibility. Just like any other family member, it's essential to ensure their well-being, and one way to do that is by choosing the right pet insurance. In this article, we will guide you through the process of selecting the best pet insurance for your furry friend.
Types of Pet Insurance
Accident-Only Coverage
This type of coverage is the most basic and typically covers expenses related to accidents, such as broken bones, cuts, and injuries resulting from accidents.
Accident and Illness Coverage
Accident and illness coverage includes accidents as well as medical expenses related to illnesses, such as infections, cancer, and chronic conditions.
Comprehensive Coverage
Comprehensive coverage is the most inclusive and covers accidents, illnesses, and sometimes even routine care like vaccinations and check-ups. It offers the most extensive protection for your pet's health.
Factors to Consider When Choosing Pet Insurance
Choosing the right pet insurance requires careful consideration of several factors to tailor a policy that suits both your pet's needs and your budget.
Coverage Options
Evaluate the coverage options provided by different insurance providers. Determine whether they offer accident-only coverage, accident and illness coverage, or comprehensive coverage. Opt for the one that aligns with your pet's specific needs.
Premium Costs
Pet insurance premiums vary based on factors such as your pet's age, breed, and location. Compare quotes from different insurers to find an affordable premium that suits your budget.
Deductibles and Reimbursement
Understand the deductible amount you'll need to pay before the insurance coverage kicks in. Additionally, consider the reimbursement rate, which indicates the percentage of veterinary expenses the insurer will cover.
Coverage Limits
Check for any coverage limits on your policy. Some policies have annual or lifetime limits on the amount they will pay out. Ensure these limits meet your expectations and your pet's potential healthcare needs.
Waiting Periods
Most pet insurance policies have waiting periods before they become effective. Be aware of these waiting periods, as they can impact your ability to make claims for certain conditions shortly after purchasing the policy.
Research and Compare Providers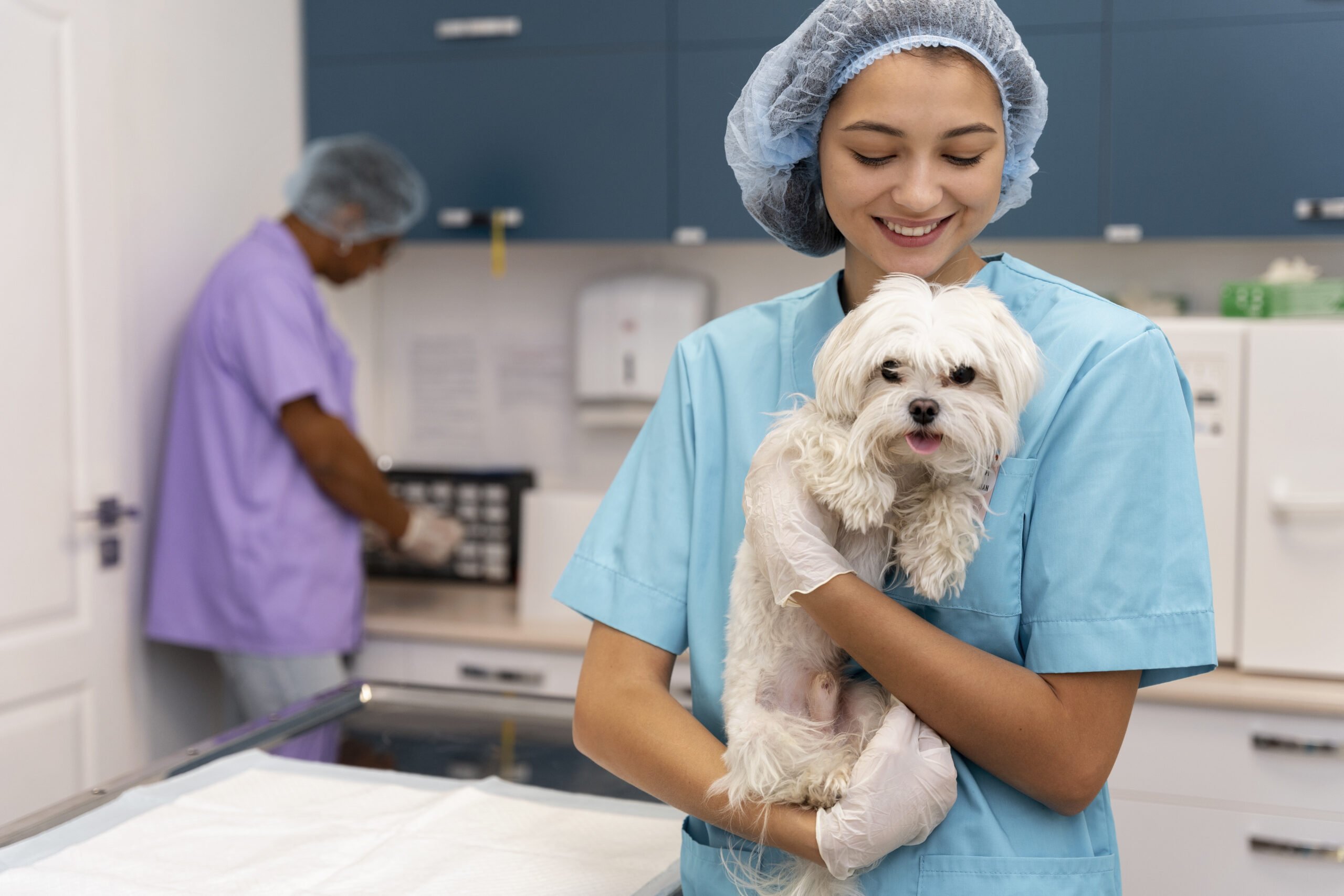 Take the time to research and compare different pet insurance providers. Look for reviews, ratings, and customer feedback to gauge their reputation and customer satisfaction. A reputable provider is more likely to offer transparent policies and efficient claims processing.
Reading the Fine Print
Don't skip reading the policy documents in detail. Pay close attention to exclusions, limitations, and any special conditions. Understanding these terms will help you avoid surprises when it's time to make a claim.
Checking for Exclusions
Exclusions are specific conditions or treatments that may not be covered by your pet insurance policy. Common exclusions include pre-existing conditions, cosmetic procedures, and certain hereditary conditions. Be aware of these exclusions before finalizing your policy.
Customer Reviews
Consider the experiences of other pet owners with the same insurance provider. Positive reviews and recommendations from fellow pet lovers can be valuable insights into the insurer's reliability and service quality.
Customizing Your Policy
Many pet insurance providers offer customization options. Tailor your policy to meet your pet's unique needs. This may include adding coverage for specific conditions or increasing coverage limits.
Claim Process
Understand the procedure for filing claims with your chosen insurer. A straightforward and efficient claims process can save you time and stress when your pet needs medical attention.
Preventive Care
Some pet insurance policies offer coverage for preventive care, including vaccinations and annual check-ups. Consider this option to maintain your pet's overall health and catch potential issues early.
Renewability and Lifetime Coverage
Check if your policy offers lifetime coverage and if it can be renewed each year. Lifetime coverage ensures that your pet can receive ongoing care for chronic conditions.
READ ALSO: Planning for the Future with Life Insurance
Benefits of Pet Insurance
Financial Security
Pet insurance provides financial security, ensuring you can provide the best care for your pet without worrying about the cost.
Peace of Mind
Knowing that you have insurance in place allows you to make healthcare decisions for your pet based on their needs, rather than financial constraints.
Prompt Treatment
With pet insurance, you can seek prompt medical attention for your pet, increasing their chances of a swift recovery in case of illness or injury.
Frequently Asked Questions (FAQs)
Is pet insurance worth it?
Yes, pet insurance is worth it for most pet owners, as it helps cover unexpected veterinary expenses and ensures your pet receives proper care.
Can I get insurance for my older pet?
Yes, many insurers offer coverage for older pets, but premiums may be higher. It's essential to compare options and choose a policy that suits your senior pet's needs.
Are pre-existing conditions covered?
No, pre-existing conditions are typically not covered by pet insurance. It's essential to disclose your pet's medical history accurately when purchasing a policy.
How do I make a claim with my pet insurance?
To make a claim, contact your insurance provider, complete the necessary forms, and provide supporting documentation from your veterinarian.
Can I change my pet insurance policy?
Yes, you can usually make changes to your pet insurance policy, such as adjusting coverage options or adding endorsements. Contact your insurer for details on making changes.
Conclusion
In conclusion, pet insurance is a valuable investment for pet owners who want to ensure their furry companions receive the best possible care. By understanding how pet insurance works and choosing the right plan, you can provide your pet with the care they deserve without the financial stress. Choosing the right pet insurance is a vital step in safeguarding your pet's health and your financial well-being. Considering the coverage options, costs, and provider reputation, can help you make an informed decision that provides peace of mind. By following the steps outlined in this guide, you can make an informed decision that ensures your furry friend receives the best possible care without breaking the bank.
In other article, Homeowners Insurance: Protecting Your Home with Insurance