Founded in 2011, Kraken is one of the longest-running and most respected cryptocurrency exchanges in the industry. It has managed to stay highly reputable by prioritizing security, customer support, and strategic leadership.
Kraken operates across North America, Europe, and the Asia Pacific region, catering to both individual traders and institutional clients. It offers access to over 100 cryptocurrencies alongside features like staking, security tokens, an OTC desk, and more.
In this 2023 Kraken review, we'll take an in-depth look at its products, fees, security, reputation, and overall exchange capabilities. We'll also provide a step-by-step guide on how to get started trading crypto on Kraken.
What is Kraken?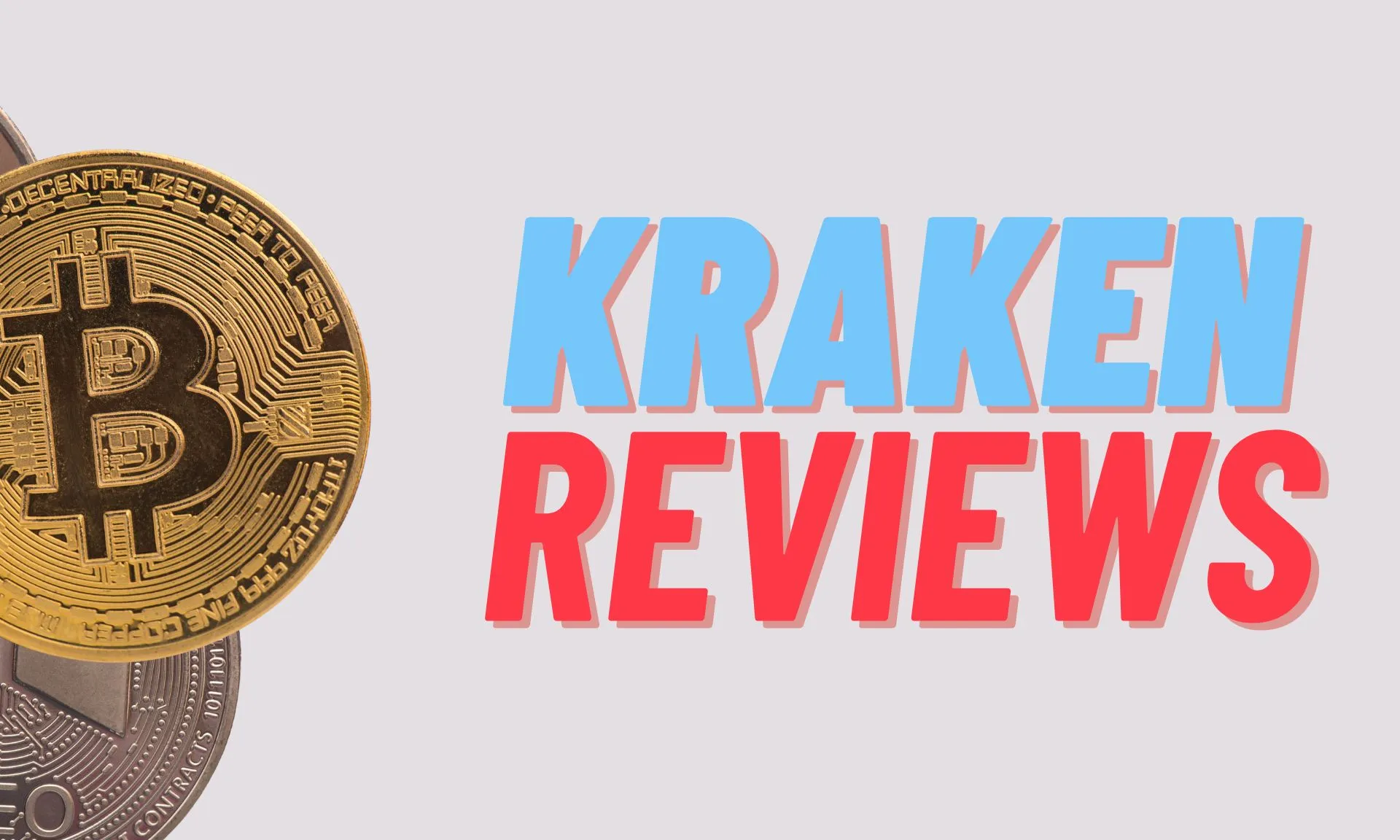 Kraken is a San Francisco-based cryptocurrency exchange and bank founded in 2011. It is one of the largest, most regulated, and longest-running crypto exchanges internationally.
Some key facts about Kraken:
Consistently handles over $6 billion in daily trading volume.

Supports over 100 cryptocurrencies.

Operates in North America, Europe, and the Asia Pacific.  

One of the first crypto exchanges to establish a banking charter. 

Known for exceptional customer support and security practices.

Caters to both individual traders and institutional clients.

Founders have decades of crypto industry experience. 

Received an "AA" rating from Cryptocompare's exchange benchmark report.
Kraken has focused on high ethical standards and regulatory compliance since its inception. Next, let's look at the history behind this veteran exchange.
A Brief History of Kraken 
Here are some of the major milestones over Kraken's 12+ years of operation since 2011:
May 2011: Kraken launches following two years of R&D and beta testing. Founder Jesse Powell acquires the coinwatch.com domain to build the exchange.
September 2013: Kraken becomes one of the first exchanges to offer Dogecoin trading following the meme coin's breakout.
April 2014: Kraken raises $5 million in Series A funding from Hummingbird Ventures, bringing its total funding to $6.5 million.
January 2016: Kraken acquires the popular multi-signature Bitcoin wallet funding service Glidera, integrating it into the exchange.
July 2020: Kraken becomes the first crypto exchange to become a US bank after receiving a Special Purpose Depository Institution (SPDI) charter in Wyoming. 
November 2020: The exchange raises $13.5 million from Fidelity and other investors through a share buyback program, valuing Kraken at $4 billion. 
August 2021: Kraken goes live in Japan after acquiring the regulated Japanese exchange BitTrade.
December 2021: Kraken launches NFT marketplace for buying and selling tokenized art and collectibles.
By evolving with the emerging crypto industry over the past decade, Kraken has remained one of the most innovative and relevant players in the space.
How Does Kraken Work?
At a high level, here's how the Kraken exchange functions:
Account Creation:

Users sign up with an email and password. Identity verification required.

Funding Accounts:

Users can fund accounts with wire transfers, crypto deposits, and other methods. 

Trading Platform:

Kraken provides an advanced trading interface, OTC desk, mobile apps, and API access.

Trading & Investing:

Users can trade 100+ crypto markets, buy security tokens, earn staking rewards, and more.

Secure Storage:

Kraken offers insured custodial wallet services to securely store assets on the exchange.

Portfolio Management:

Users can monitor their balances, transactions, holdings, and performance on the platform. 

Withdraw Assets:

Withdraw crypto off the exchange to an external wallet or bank account at any time.
By combining an exchange, wallet, funding options, and investment services together into one platform, Kraken offers clients a streamlined experience.
Kraken Account Types
Kraken offers individual and institutional account setup options:
Individual Accounts
The standard account for personal crypto trading and long term holding. Requires identity verification. Access to the full exchange capabilities.
Institutional Accounts
Custom accounts for financial institutions, funds, market makers, and high-net-worth traders. Dedicated account management and support. Unlocked higher withdrawal limits and advanced APIs.
OTC Desk
Over-the-counter trading for high-value orders starting at $100,000. Custom pricing and execution. Professional client sales team support.
In addition to retail traders, Kraken caters extensively to institutional crypto investors with tailored services.
Kraken Security Features
As one of the first crypto exchanges, Kraken has pioneered many industry-leading security practices:
95%+ Assets in Cold Storage:  Almost all digital assets are held offline in ultra secure cold wallets.
Comprehensive Insurance: Full insurance coverage for online/hot wallets up to $500 million via Lloyd's of London. 
Minimal Account Thefts: A near-perfect security track record with minimal account hacks over 12+ years.
Carefully Vetted Staff: Team members must pass extensive background checks before accessing critical systems.
Dedicated Security Team: In-house team of security engineers constantly stress testing systems.
Strict Procedures: Rigorous protocols for storage, logging, access controls, PIN setup, and more.
As one of the oldest exchanges, Kraken has proven its long-term credibility in keeping client funds safe and hack-free. Next, let's look at the cryptocurrencies available for trading.
Supported Cryptocurrencies on Kraken
Kraken provides access to over 100 digital assets and constantly evaluates new coins:
Bitcoin (BTC): The first and most valuable cryptocurrency with the highest trading volumes.
Ethereum (ETH): Second largest crypto asset and the foundation for decentralized apps and NFTs.
Litecoin (LTC): A faster blockchain designed for affordable payments and transactions.
Cardano (ADA): Smart contract blockchain that aims to compete with Ethereum. 
Polkadot (DOT): Interoperability protocol allowing different blockchains to connect.
Stellar (XLM): Low-cost remittance network for fast cross-border payments.
And 95+ more coins across DeFi, NFTs, metaverse, storage, Bitcoin forks, stablecoins, and additional sectors.
Kraken thoroughly vets each new potential listing to screen out low-quality or scam projects on behalf of clients.
Opening a Kraken Account 
Opening a Kraken account takes less than 5 minutes. Simply follow these steps:
Go to kraken.com

 and click "Get Started".

Enter your email address and create a strong password for your account.

Verify your email to complete the initial sign-up process.

Complete identity verification by submitting your government ID and personal details.

Enable two-factor authentication for enhanced security.
Once your account is created, you can start funding it with cash and begin trading or investing in available markets on Kraken. Be sure to take advantage of Kraken's security features like 2FA and Master Key to protect your account.
Funding Your Kraken Account
To begin trading, you'll first need to deposit funds. Here are the main ways to fund a Kraken account:
Bank Wire Transfer: Deposit USD, EUR, CAD, JPY via SWIFT wire transfer. Low fees but slow settlement.
Crypto Deposit: Instant no-fee deposit for any supported cryptocurrency from an external wallet.
Etana Custody: Institutional-grade insured custody solution to deposit funds. 
Signature Bank: Kraken banking partner for same-day USD deposits and withdrawals in the US.
Fidor Bank: EEA users can deposit EUR via online bank transfer with fast 1-day settlement.
For the fastest access to funds, a crypto deposit is best. But wire transfers are the lowest cost for those funding with fiat currency.
Trading on Kraken
Once an account is funded, users can access Kraken's advanced trading platform and invest in a variety of markets.
Spot Trading
Trade over 100+ crypto spot pairs at competitive fees starting at just 0.26%.

Margin trade with up to 5x leverage on select assets.

Short cryptos by borrowing them for speculation.
Futures Trading 
Up to 50x leverage futures contracts for advanced traders.

Perpetual and fixed expiry contracts settled in crypto or fiat.

ong or short markets using leverage for potential amplified gains.
OTC Trading
Private over-the-counter block desk for $100K+ trades.

Directly contact institutional sales team for personalized service. 

Get best execution prices on large block orders.
Staking Rewards
Earn up to 20% APY rewards on supported proof-of-stake coins.

New staking options frequently added like ETH 2.0 and SOL.

Staking rewards paid out twice weekly into account balance.
No matter your experience level, Kraken likely offers the right trading options from simple spot buying to advanced futures and OTC trading.
READ ALSO: Coinbase: A Beginners Guide to the Leading Cryptocurrency Exchange
Kraken Fees and Limits
Similar to other centralized exchanges, Kraken generates revenue through various trading fees, staking rewards cuts, and other channels:
Spot Trading Fees: Start at just 0.16% for makers and 0.26% for takers based on 30-day volume. Can go down to zero at highest tier.
Margin Trading Fees: Additional opening and rollover fees charged for leveraged positions.
Futures Trading Fees: Between 0.02% – 0.07% depending on if maker or taker. Funding and contract settlement fees also apply.
OTC Desk Fees: Custom competitive pricing tailored for large block orders.
Staking Rewards Fee: 15% fee deducted from staking rewards before distribution into accounts.
Deposit/Withdrawal Fees:   Free deposits. Nominal withdrawal fees to cover transaction costs. Fees depend on asset.
Overall, Kraken offers some of the most competitive trading fees in the industry to drive higher trade volumes and activity. Margin trading incurs additional fees for leveraged exposure.
Kraken Trading Platform & Tools
For traders, Kraken provides an advanced cryptocurrency exchange platform comparable to traditional brokerages:
Advanced Charting: Interactive and customizable charts with overlays and Indicators. Full historical data available.
Order Books and Depth Charts: Real-time data on liquidity and volume at different price levels.
Live Order Tracking: Ability to follow order status and execution price as it happens.
Multiple Order Types: Advanced orders like stops and take-profits to trigger automatically.
Margin Trading: Borrow funds to increase leverage when trading eligible assets.
Short Selling: Profit from bearish moves by shorting cryptos.
Whether a casual investor or professional trader, Kraken delivers a robust trading experience complete with the tools and capabilities expected from a top-tier exchange.
Kraken Staking Rewards
A unique offering by Kraken is integrated staking services that allow clients to passively earn rewards:
Easy Setup: Simply hold stakable assets in account to automatically earn rewards.
15+ Coins Supported: Including ETH 2.0, Cosmos, Kava, Tezos, Solana, Cardano.
Up to 20% APY: Competitive annual yield rates that are consistently among the industry highest. 
Weekly Distributions: Staking rewards paid out every Wednesday to balance.
15% Fee: Kraken takes a 15% cut of rewards before distribution.
For long term HODLers, Kraken's staking rewards provide an easy source of additional crypto income on idle holdings.
Kraken Customer Support
In contrast to many exchanges, Kraken makes customer support a major priority through multiple channels:
24/7 Live Chat: Direct real-time chat with Kraken support specialists anytime. Typically fast responses.
Support Email: Standard email contact channel for questions that aren't urgent.
24/7 Phone Support: Speak directly via telephone with the client engagement team for immediate assistance.
Support Center: Detailed help articles and video content for self-service on common questions.
Active Twitter & Reddit: Strong social media presence for updates and community support.
Overall, Kraken offers exceptional customer service across email, phone, chat, Twitter, and Reddit – a rare blend in the largely self-service crypto industry.
Kraken Pro Mobile App
Kraken offers full-featured mobile apps for iOS and Android to manage accounts on the go:
Monitor account balances, holdings, and performance.

Deposit, withdraw, and transfer funds.

Buy and sell crypto using spot and instant buy orders.

Execute trades with advanced order types like limits and stops.

View up-to-date charts and pricing data for markets.

Manage open positions and orders.

Access staking rewards and the Kraken Earn program.

Receive push notifications for price alerts, deposits, and other activity. 
The Kraken Pro app brings the core functionality traders need to the palm of their hand.
READ ALSO: Bittrex Cryptocurrency Exchange Review 2023
Kraken Futures Trading
In addition to spot trading, Kraken also offers futures contracts with up to 50x leverage for advanced traders:
Perpetual & Fixed Futures: Choose between perpetual contracts with no expiry, or fixed date futures that settle on a specific date.
Up to 50x Leverage: Kraken allows up to 50x leverage on futures contracts for amplified profits (and losses).
Long & Short: Take directional positions by going long or short based on market expectations. 
Settlement: Contracts cash settled in crypto or fiat currency. No physical asset delivery.  
Competitive Fees: Between 0.02% – 0.07% depending on 30-day volume and maker/taker status.
Kraken Futures provides advanced active traders with additional tools to speculate on the market. However, high leverage also brings considerable risks
Is Kraken Safe and Regulated?
As one of the longest running and most reputable exchanges, Kraken is generally considered very safe and trustworthy. Here are some of the main reasons why:
Fully regulated exchange with legal compliance in all operating jurisdictions.

Founders and leadership team well-known veterans with 10+ years in crypto.  

Minimal account thefts and hacks after a decade of secure operations.

95%+ client crypto funds held in ultra-secure cold wallets.

Comprehensive insurance policies covering assets online and in hot storage.

Highly transparent with frequent proof-of-reserves audits.

Actively involved with regulators to develop crypto policy standards.  
While Kraken has earned a sterling reputation over the years, it's still important to practice good account security and only invest what you can afford to lose. No exchange is completely immune from potential issues.
Kraken Pros and Cons
Here is an overview of some of the key advantages and potential downsides to using Kraken:
Pros
Offers one of the most robust trading experiences with advanced features and tools

Very competitive trading fees that decline with account tiers

Strong reputation, security protocols, and longstanding operational history

Wide selection of over 100 cryptocurrencies available

Excellent and responsive 24/7 customer support across multiple channels
Cons
Website UI/UX leaves something to be desired compared to more modern exchanges

Less altcoins offered versus some competitors with 500+ coins

Staking rewards limited to only 14 coins currently

Not available for residents of certain US states like New York

Kraken exchange app separate from more limited Kraken Pro app
For most traders, Kraken's pros heavily outweigh any downsides, especially when it comes to security and customer support. But there is still room for improvement on UI design and expanding its asset and feature scope.
Getting Started on Kraken
Ready to begin trading crypto on one of the most reputable exchanges in the industry? Here is a step-by-step guide to getting started on Kraken:
Step 1: Sign Up for a Kraken Account
Visit kraken.com and click "Get Started" to register a new account with your email and password.
Step 2: Complete Account Verification
You'll need to provide your full name, date of birth, phone number, and address to have full account access. 
Step 3: Fund Your Kraken Account
Deposit USD via bank wire transfer or cryptocurrency from an external wallet into your Kraken account.
Step 4: Access the Kraken Trading Platform
On Kraken's website or mobile apps, access the spot or futures trading interfaces.
Step 5: Make Your First Trade
Search for a crypto trading pair, enter your order details, preview and submit to complete your first trade!
Once your account is funded, you have the full capabilities of Kraken's industry leading exchange platform to securely buy, sell, and trade cryptocurrencies.
Frequently Asked Questions
Is Kraken FDIC insured?
No, Kraken is not FDIC insured since it is not a licensed US bank. However, Kraken custodies clients funds in banks that are FDIC insured up to $250,000. Kraken carries private
Does Kraken have an app?
Yes, Kraken offers a Kraken Pro mobile app for iOS and Android. The app allows you to trade, manage your account, track your portfolio, deposit/withdraw funds, and more.
What countries does Kraken support?
Kraken directly supports users in over 190 countries, with the platform available in multiple languages. However, some features may be limited depending on specific country regulations.
Does Kraken support altcoins? 
Yes, Kraken provides access to over 100 cryptocurrencies including major altcoins like Cardano, Solana, Polkadot, Chainlink, Uniswap, and many more. They are constantly evaluating and adding new altcoins as well.
What is Kraken futures trading?
Kraken Futures allows up to 50x margin trading on cryptocurrency derivative contracts. You can go long or go short and hold perpetual swap positions or fixed maturity futures contracts. Advanced traders use futures to speculate on crypto price movements.
Is Kraken or Coinbase better?
Kraken generally has lower fees and more coins compared to Coinbase, making it potentially better for active traders. Coinbase has a more beginner-friendly interface. Both support the major coins. Kraken has better customer service while Coinbase is publicly traded.
How long do Kraken withdrawals take?
Withdrawal times vary based on asset network conditions but are generally processed within 1-5 business days for fiat currencies and under 30 minutes for most cryptocurrencies.
Does Kraken have a wallet?
Technically you can store cryptocurrencies directly on Kraken's insured custodial exchange wallets. But for better security, you can withdraw to an external wallet like Trezor or Ledger where you control the private keys.
Is Kraken safe for beginners?
Yes, Kraken is very safe and beginner-friendly. Their security is top notch, they offer phone support 24/7, and their website has extensive educational resources for crypto newcomers to learn.
Can I trade stocks on Kraken?
No, Kraken only supports trading and investing in cryptocurrencies. To trade stocks and other traditional securities like ETFs, you would need to use a licensed securities brokerage. 
Is Kraken better than Coinbase?
Kraken tends to have lower fees, better customer support, and more advanced trading features compared to Coinbase. However, Coinbase has a simpler interface for total beginners and more payment methods like Apple Pay. Both are strong regulated exchanges.
In another related article, Binance vs. Coinbase: A Complete Comparison for Traders