You are looking for cash advance apps that don't rely on Plaid? Discover the best alternatives and explore the pros and cons. Get the funds you need without compromising your financial data security.
Introduction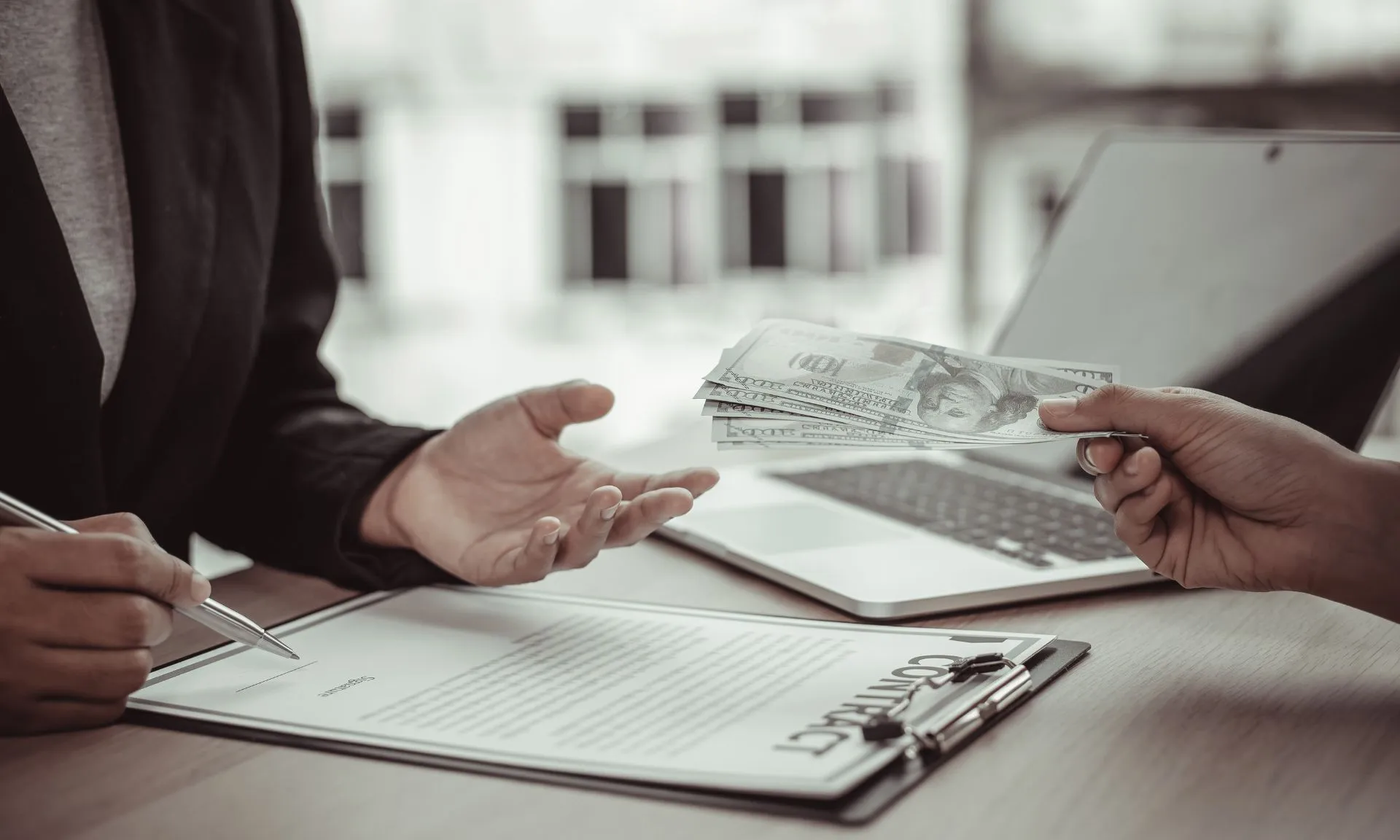 In a world where convenience often meets financial technology, cash advance apps have become a go-to solution for quick, short-term loans. However, many people are concerned about the security of their financial data, especially when apps use third-party services like Plaid. This comprehensive guide will delve into the world of cash advance apps that do not use Plaid. We will explore their benefits, and the alternatives available, and answer some frequently asked questions. Let's dive in!
Cash Advance Apps that Do Not Use Plaid: Explained
Cash advance apps that don't rely on Plaid offer a secure and hassle-free way to access quick cash. Here, we'll explore what these apps are and how they work.
How Cash Advance Apps Work
Cash advance apps provide users with the ability to borrow money against their upcoming paychecks or regular income sources. Unlike traditional loans, these apps offer quick, convenient access to funds without the need for a credit check. The application process is straightforward, often requiring users to link their bank accounts for repayment and to verify their income.
Why Avoid Apps that Use Plaid?
Plaid makes connecting your bank easy with third-party financial apps like Venmo or Chime. It's considered safe to use and uses best-in-class encryption protocols to protect your data. But after being accused of harvesting its customers' bank login credentials in a class-action lawsuit in 2020, it was forced to pay a $58 million fine in 2022 and change its business practices.
While Plaid claims it didn't do anything wrong and agreed to minimize the data it stores, you may prefer a cash advance app that doesn't use Plaid. While the majority of cash advance apps use it, not all do. Here's a list of 5 cash advance apps that don't rely on Plaid to work.
READ ALSO: Chime Cash Advance: How Cash Advances Work on Chime Accounts
5 Cash Advance Apps that Don't Use Plaid
Here are five cash advance apps that provide a Plaid-free experience:
MoneyLion Instacash
MoneyLion's Instacash feature offers $500 advances between pay periods. This amount can potentially be increased beyond $1,000 if you sign up for MoneyLion's credit builder program or set up direct deposit to a RoarMoney banking account. And while MoneyLion supports Plaid, you're not forced to use it to link your RoarMoney account to other apps.
B9
B9 doesn't use Plaid and is a membership-based cash advance app that lets you access advances up to $500 per pay period — higher than many other cash advance apps. To use the service, you must open an FDIC-insured checking account with B9 set up payroll direct deposit through your employer or the B9 app, and pay a monthly fee.
Even
It is a multi-featured budgeting app that offers free advances on wages you've already earned with its Instapay feature. Instapay is part of Even's premium service — called Even Plus — which costs $6 a month. And the best part is that you don't need to connect Even to your bank account — or use Plaid — to get advances.
DailyPay
Like Even, DailyPay is an employer-sponsored service that lets employees access wages they've already earned. Once your employer sets up DailyPay, you'll need to provide a bank account, prepaid debit card, or payroll card to send the funds to — which means you don't need Plaid to connect to a bank.
READ ALSO: PayPal Cash Advance: Fees, Limits, and Alternatives in 2023
Cash App Borrow
Cash App Borrow is a lending feature inside of Cash App that allows eligible users to borrow up to $200 at a time — but as a pilot feature, it's not available to everyone. Unlike cash advance apps that don't charge interest on advances, Cash App Borrow is a lending feature (aka a loan) that attracts a 5% fee.
Cash Advance Apps that Use Plaid
Because of its ease of use, the majority of cash advance and loan apps on the market today use Plaid to connect your bank account, including:
Albert

Dave

Brigit

Vola

Cleo

PayActiv

Earnin'

Possible Finance

Branch

Kora

Klover

FloatMe

Chime SpotMe

Empower
What is Plaid and How Does It Work?
Plaid is a technology that allows you to link your bank account to third-party apps. It works by letting you connect to your bank account with your login credential within a financial app like Venmo or Dave. It encrypts your data and connects to your bank behind the scenes so the app can access your account information, which may include:
Account and routing number

Account balance

Transaction history

Personal loans and credit cards

Investment holdings

Identity information (to prevent fraud)
Is Plaid Legit?
Yes, it's legit, and while no financial app is 100% secure, it's considered safe to use. It states that it uses best-in-class encryption protocols like the Advanced Encryption Standard (AES 256) and Transport Layer Security (TLS) to protect its customers' information.
But it was the subject of a class-action lawsuit in 2020 that alleged that it was gathering its customers' login data with a misleading bank login interface and sending the data to itself. Plaid claimed no wrongdoing but agreed to minimize the data it collects and stores going forward.
Plaid was founded in 2013 and is headquartered in San Francisco, CA. It currently has 12,000 financial partners in the US.
Which Banks Won't Connect with Plaid
Since Plaid partners with 12,000 financial institutions across the US, it's hard to find information on banks that don't connect to Plaid. If you're concerned about your bank using Plaid or want to know if your bank is compatible with Plaid, you can search Plaid's directory of partners.
To Recap
Cash advance apps that do not use Plaid offer a secure, efficient, and convenient way to access quick cash. By avoiding third-party involvement, these apps prioritize your data security and speed up the approval process. When exploring your options for short-term loans, consider the alternatives to Plaid-dependent apps mentioned above. Always remember to make informed financial decisions and ensure you can meet the repayment terms.
FAQs
1. Are Plaid-Free Cash Advance Apps Safe?
Yes, Plaid-free cash advance apps prioritize data security and use in-house systems, reducing the risk of data breaches.
2. How Quickly Can I Get Funds from These Apps?
Plaid-free apps often provide quicker approval and disbursement, typically within one business day.
3. Do I Need a Good Credit Score for Plaid-Free Apps?
No, most Plaid-free cash advance apps do not require a good credit score, making them accessible to a broader range of users.
4. What Fees Should I Be Aware of?
While fees vary, you should expect to pay interest on the borrowed amount, with some apps also charging flat service fees.
5. Can I Repay the Loan Early?
Many cash advance apps allow early repayment without penalties, which can save you money on interest.
In other related article, A1 Cash Advance Services Review: Fees, Rates, and Alternatives