Are you grappling with saving money in the present? You're certainly not alone. A recent Bankrate survey revealed that a staggering 57 percent of U.S. adults feel uneasy about their savings, and a disconcerting 22 percent have no emergency funds whatsoever.
However, don't fret, there are concrete actions you can take to bolster your monthly savings by $100. Achieving this goal can accumulate to a substantial $1,200 emergency fund over the course of a year. By making slight adjustments to various facets of your budget and daily expenses, you can attain this financial milestone. Here are ten strategies to help you do just that:
1. Control Impulse Spending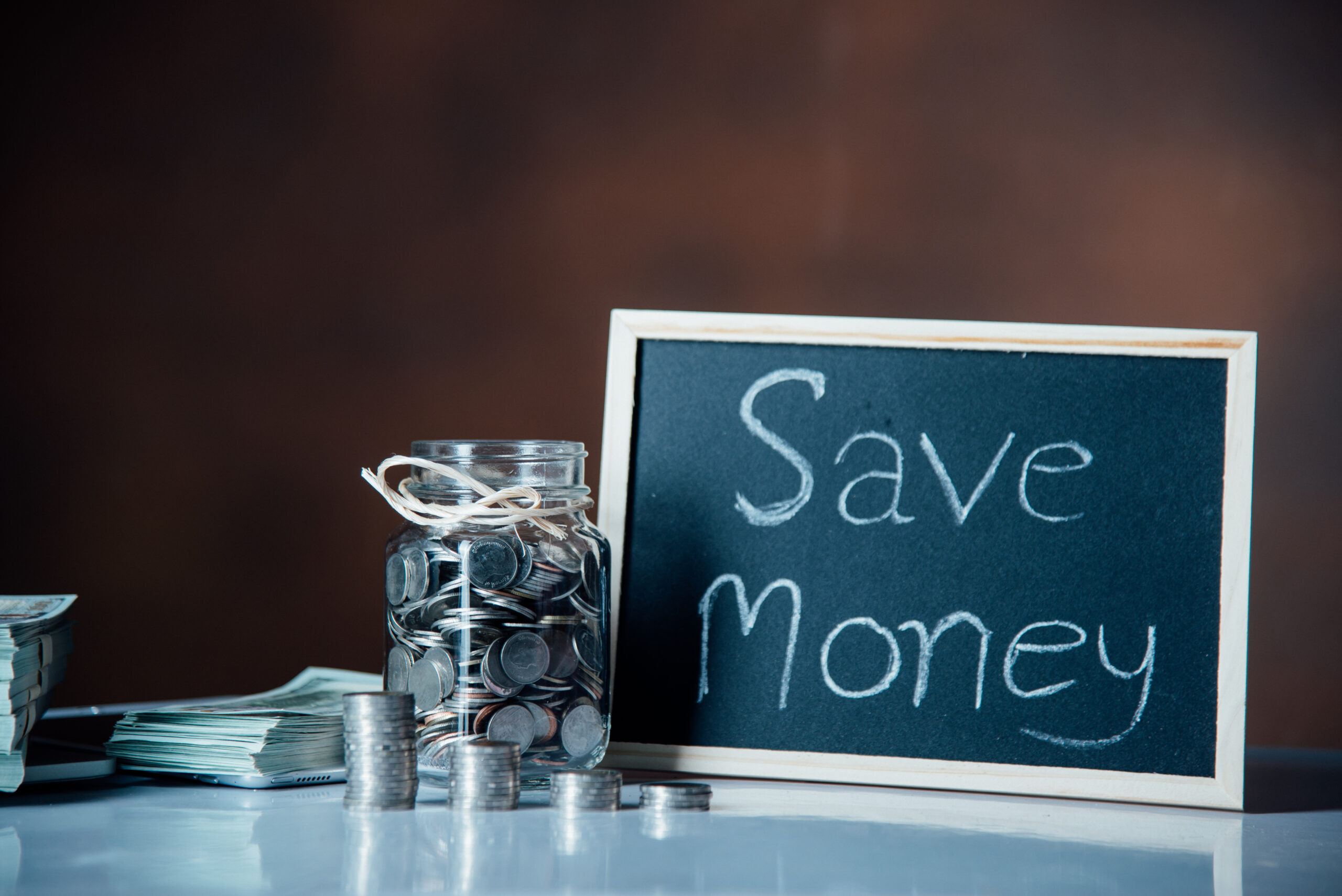 We've all succumbed to impulse purchases at some point, and we've all regretted spending on items we didn't really need. While it's challenging to avoid all non-essential purchases, there are effective strategies to reduce them and boost your monthly savings.
One simple yet potent approach is to create a shopping list before going shopping. This ensures you adhere to a budget-aligned spending plan and resist temptation, thereby preventing overspending.
Another helpful tip is to note the item you want to buy and wait a few days or even a week before making the purchase. If you still desire the item after this period, go ahead and buy it. However, if your impulse to buy wanes, you'll save the money you would have otherwise spent.
2. Reduce Energy Consumption
Cutting down on energy consumption not only reduces your bills but also benefits the environment. By adopting measures to limit electricity and utility usage, you could trim up to 25 percent of your utility bills, as per the U.S. Department of Energy.
Here are five top methods recommended by the Office of Sustainability at Harvard University to curtail electricity consumption:
Turn off your computer monitor at night instead of leaving it on a screensaver.

Switch to energy-efficient LED light bulbs, which use 75 percent less energy than incandescent bulbs.

Unplug electronics, including televisions, microwaves, and printers when not in use, as leaving them plugged in while switched off can inflate your utility bill by up to 10 percent.

Use a power strip to conveniently switch off multiple devices simultaneously.

Turn off lights when they're not required.
The U.S. Department of Energy also highlights that heating and cooling account for a significant portion of energy costs. Insulating your water tank can save up to 16 percent annually on water heating costs. Moreover, reducing your thermostat by a few degrees during the day in colder months can yield savings of up to 10 percent annually.
3. Seek Higher-Yielding Savings Accounts
While traditional banks offer meager yields on savings accounts, some of the best savings accounts on the market boast annual percentage yields (APYs) of approximately 5 percent.
Initially, the difference might seem insignificant, but over time, a higher yield can be remarkably rewarding. For instance, if you have $10,000 in savings, Bank of America's standard savings account yields a paltry 0.01 percent as of September 2023. This would only yield $1 in interest over a year.
Conversely, placing your savings in an account with a 5 percent APY would yield a substantial $500 in a year. As your savings grow, the earnings will increase far more rapidly than they would in an account with a lower APY.
Many online banks offer the highest APYs. These banks have lower operating costs than traditional brick-and-mortar institutions, enabling them to offer higher rates, often accompanied by low or no fees.
4. Enroll in Auto-Pay for Bills
Another way to reduce bill expenses is by setting up automatic payments, often referred to as auto-pay. Numerous billing services offer this option online, ensuring you never miss a payment, which can lead to late fees. Many loan servicers may even reduce your interest rate if you opt for auto-pay.
To prevent overdrafts due to automatic bill payments, monitor your account balance regularly or set up auto-pay with an account that won't incur overdraft fees.
5. Invest in a Coffee Maker
If you're a regular coffee consumer, making coffee at home instead of buying it from a café can result in significant savings. While a home coffee maker may cost anywhere from $50 to a few hundred dollars, it can pay for itself in the long run.
For instance, if you spend $4 on coffee five days a week, that adds up to over $1,000 annually. In contrast, the average cup of home-brewed coffee costs only $0.74, according to a study by MyFriendsCoffee. Even if you occasionally indulge in café coffee, you'll still save a substantial amount.
6. Combine Streaming Subscriptions
Cable television can be a significant monthly expense, costing more than $100. In contrast, most popular streaming services are available for $15 or less. For instance, Max offers individual plans starting at $9.99 per month, while Netflix's individual plans start at $6.99 per month. By selecting one or two preferred streaming services, you can lower your entertainment spending.
Many streaming services offer premium options that allow multiple household screens to access the service simultaneously. If you live with roommates or a spouse, you can share a streaming subscription and reduce costs per person.
7. Hunt for the Best Deals
Becoming more discerning in your purchases can lead to substantial savings over the course of a month. When grocery shopping, opt for store-brand items, which are often more affordable than name brands. The same principle applies to drugstores like CVS and Walgreens.
If you frequently shop online, consider installing browser extensions like Honey or RetailMeNot. These free services search for the best deals on various online purchases and may even offer cash back on specific items.
READ ALSO: The Ultimate Guide to Savings Accounts: Where to Grow Your Money
8. Eliminate Bank Fees
Bank fees can erode your account balance if you're not vigilant. The average overdraft fee currently stands at $26.61, according to Bankrate's latest checking account survey. In addition, the typical out-of-network ATM fee per transaction is a hefty $4.73.
Avoiding fees, especially overdraft charges, is simple when you activate mobile bank alerts. Many mobile banking apps offer the option to receive alerts when your account balance falls below a certain threshold or is at risk of an overdraft. If mobile alerts aren't available, make it a habit to check your balance regularly or opt-out of overdraft coverage.
In the case of ATM fees, you can sidestep them by utilizing in-network ATMs. Your bank's mobile app often includes an ATM locator, or you can search for nearby ATMs on the bank's website. Alternatively, consider getting cash back with no fees when you make purchases at retail or grocery stores.
Keep an eye out for other fees like monthly maintenance fees, money transfer fees, and charges for not meeting the minimum balance requirement. Many bank accounts don't levy these fees, so it might be worthwhile to explore accounts that don't.
9. Locate the Cheapest Gas Prices
Gas prices remain a concern, but you can save on fuel costs with some straightforward strategies. Consider using an app to find the lowest gas prices near you. GasBuddy and Waze are popular, free apps that can help you find the best fuel prices in your area.
GasBuddy's study from 2022 revealed that certain days of the week offer lower gas prices on average, with Monday and Friday being the best days to fill up. While the savings may be modest, it can add up, especially considering the current high fuel costs.
10. Eliminate Outstanding Debts
Debt is an ongoing burden for many, with more than a third of consumers having more credit card debt than savings. Most loans, especially credit card debts, come with interest charges that increase your monthly expenses. By paying off the principal amount sooner, you can reduce the amount on which interest is calculated, resulting in decreased monthly interest charges over time.
Paying off debts offers long-term benefits. It not only reduces your monthly costs but also enhances your credit score and financial well-being. A better credit score can qualify you for loans and credit cards with lower interest rates, freeing up a significant portion of your monthly income.
Saving money isn't solely about having more immediate cash on hand; it's about building a safety net for the future. By cutting back on minor expenses, you may not see significant rewards right away, but the benefits will accumulate over time. To make the most of your savings journey, monitor your progress and keep clear savings goals in mind.
To Recap
In a world where financial security is paramount, finding ways to save an extra $100 per month is not only a prudent decision but also a feasible one. By following the ten proven strategies outlined in this article, you can boost your savings without making significant sacrifices. Accumulating an additional $100 per month can translate into a substantial $1,200 emergency fund over a year, providing you with a valuable safety net.
From avoiding bank fees and seeking higher-yielding savings accounts to curbing impulse spending and reducing energy consumption, these practical steps are designed to empower you to take control of your finances. Additionally, measures such as setting up auto-pay for bills, investing in a coffee maker, and consolidating streaming subscriptions can make a noticeable difference in your monthly expenditures.
Furthermore, by becoming a more discerning shopper and locating the best deals, you can keep more money in your pocket. And when it comes to reducing gas expenses and eliminating outstanding debts, every little bit counts in your journey toward financial stability.
Remember, these actions may not yield instant, remarkable results, but they will accumulate over time. By making consistent choices to save, you're not just securing your present finances, but also building a brighter future.
FAQs
How much can I save by eliminating bank fees?
You can save a significant amount by avoiding bank fees. The average overdraft fee is around $26.61, and out-of-network ATM fees can cost you approximately $4.73 per transaction. By using mobile bank alerts, sticking to in-network ATMs, and choosing bank accounts with minimal fees, you can keep more money in your account.
Are online banks a good option for higher-yielding savings accounts?
Yes, online banks often offer higher annual percentage yields (APYs) compared to traditional brick-and-mortar banks. Their lower overhead costs enable them to provide better rates, making online savings accounts an excellent choice if you're comfortable with online banking.
How can I reduce impulse spending?
To curb impulse spending, create a shopping list before you go shopping and stick to it. Also, consider waiting a few days or even a week before making non-essential purchases. If you still want the item after that waiting period, you can proceed with the purchase, but if your desire wanes, you'll save the money you would have otherwise spent.
What are the top ways to reduce energy consumption?
Reducing energy consumption includes practices like turning off computer monitors at night, switching to energy-efficient LED light bulbs, unplugging electronics when they're not in use, and using power strips to turn off multiple devices simultaneously. Additionally, adjusting your thermostat and insulating your water tank can save on heating and cooling costs.
How can I consolidate streaming subscriptions to save money?
To reduce your entertainment spending, consider selecting one or two of your favorite streaming services instead of cable television. Many streaming platforms offer premium options that allow multiple household screens to access the service, enabling cost-sharing among family members or roommates.
What tools can I use to locate the best deals when shopping?
You can use browser extensions like Honey or RetailMeNot when shopping online to find the best deals and, in some cases, earn cashback on your purchases. When shopping at physical stores, look for store-brand items, which are often more affordable than name brands.
How can I save on gas expenses?
Using apps like GasBuddy and Waze can help you find the lowest gas prices near you. These apps also offer features like trip cost calculators to estimate the expenses of a road trip. Additionally, certain days of the week, such as Mondays and Fridays, often have lower average gas prices.
How does paying off outstanding debts contribute to savings?
Paying off outstanding debts reduces the monthly interest charges associated with those debts, thereby decreasing your overall monthly expenses. Moreover, it can improve your credit score, making you eligible for loans and credit cards with lower interest rates, which can free up a significant portion of your monthly income.
Why is it essential to set clear savings goals?
Setting clear savings goals is essential to stay motivated and committed to your saving efforts. When you have specific objectives in mind, tracking your progress becomes more straightforward, and you'll be more likely to stick to your financial plan.
In another related article, The Best Savings Accounts and Rates in September 2023