In the ever-evolving landscape of online banking, Synchrony Bank has emerged as a prominent player, offering a diverse range of financial solutions with highly competitive rates. This article is your gateway to understanding Synchrony Bank, exploring its strengths, weaknesses, and how it stacks up against other online banking competitors.
Synchrony Bank Overview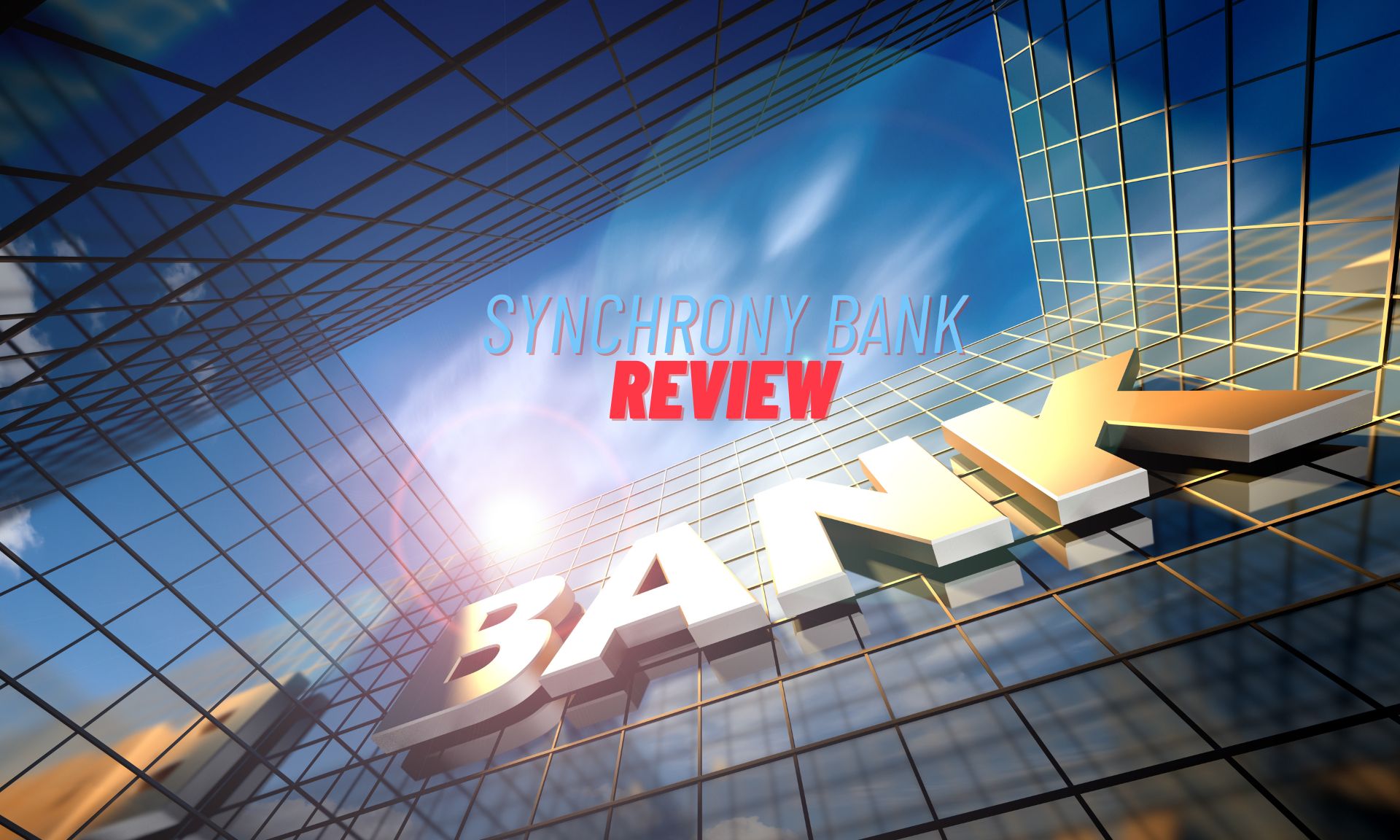 Synchrony Bank is the go-to choice for those comfortable with managing their finances exclusively through digital channels. It prides itself on offering competitive rates for various savings products without the hassle of maintaining a minimum balance. It's essential to note that Synchrony Bank doesn't provide checking accounts.
Key Highlights
High APY
Synchrony Bank consistently offers alluring rates for its deposit products, making it an attractive option for diligent savers. Whether you're new to savings or a seasoned saver, Synchrony Bank has something to offer.
No Monthly Fees
Worry not about monthly maintenance charges with Synchrony Bank. This is a bank that truly values your money, ensuring that your savings stay yours, free from the encumbrance of monthly fees.
Highly Rated Mobile App
Synchrony Bank's mobile banking application has garnered high ratings, ensuring a user-friendly and efficient banking experience. With an easy-to-use app, managing your finances on the go has never been easier.
Synchrony Bank Savings Accounts
Synchrony Bank High Yield Savings Account
Rating: ★★★★★
APY: 4.75%
Minimum Balance for APY: $0
The Synchrony Bank High Yield Savings account is truly exceptional, offering a competitive yield with no monthly maintenance fees. Furthermore, it doesn't require a minimum opening deposit or maintaining a specific balance. For added convenience, this account comes with an ATM card and offers up to $5 in reimbursements for out-of-network ATM fees within the United States each month.
Pros:
Competitive APY.

No monthly service fees.

ATM card provided with ATM fee rebates.
Cons:
All tiers offer the same APY, regardless of the deposit amount.

Some banks offer higher APYs on their savings accounts.
Synchrony Bank Certificates of Deposit (CDs)
Rating: ★★★★★
Synchrony Bank shines in the CD market by offering an extensive range of CD types and terms, making it a top choice for CD enthusiasts. From traditional CDs with terms ranging from three months to five years to Roth IRA CDs, Synchrony Bank covers all the bases. Notably, they also provide options like a rate bump CD and no-penalty CD. All of these CDs offer competitive rates.
Pros:
Competitive CD rates.

No minimum deposit or balance requirements.

Varied CD terms, including IRA CDs.

Rate bump CD for maximizing earnings.

Availability of a no-penalty CD.
Cons:
Limited options for the rate bump and no-penalty CDs with only one term available.
Synchrony Bank Money Market Account
Rating: ★★★★
Synchrony Bank's money market account caters to a wider audience due to its lack of a minimum balance requirement. While its yield is competitive compared to traditional brick-and-mortar banks, it may fall short in comparison to some online competitors. Customers can request an ATM card and checks when opening the account. Synchrony Bank sweetens the deal by reimbursing up to $5 in domestic ATM surcharges monthly when using an ATM at other financial institutions. However, it's worth noting that if the account remains with a zero balance for more than 60 days, Synchrony may close it.
Pros:
Access to an ATM card and check-writing privileges.

Competitive account rate.

No minimum balance requirement.
Cons:
APY may not be as high as some online banks.

All tiers receive the same APY, regardless of the deposit amount.

Some banks offer higher monthly ATM reimbursements with their money market accounts.
Bank Fees
Overdraft fee: None

Non-sufficient funds fee: None

Monthly maintenance fee: None

Out-of-network ATM fee: None

Excessive transaction fee: None

Outgoing wire transfer: $25
READ ALSO: Bank of America Small Business Loans: A 2023 Review and Exploration
Things to Know About Synchrony Bank
Synchrony Bank: A Historical Overview
Synchrony Bank, headquartered in Stamford, Connecticut, has a rich history. Formerly known as GE Capital Retail Bank until 2014, it has since evolved into a prominent player in the online banking sector. Synchrony Bank offers certificates of deposit, savings accounts, and money market accounts but does not provide checking accounts. It also stands as the largest issuer of private label credit cards in the United States, including those affiliated with Amazon, Lowe's, and Walgreens.
Bank Experience
Synchrony Bank operates solely through online channels and does not maintain physical branches. Customers seeking assistance can reach out to a representative via the mobile banking app, online chat service, or phone. Synchrony Bank distinguishes itself by not charging ATM fees and refunding domestic ATM fees up to $5 per month. The mobile banking app has received commendable ratings on the Apple App Store, though it holds a more modest rating on the Google Play Store.
Synchrony Bank vs. Ally Bank
As online-only banks, Ally Bank and Synchrony Bank share several similarities, including no minimum opening requirements, no minimum balance requirements, and no monthly maintenance fees. Both banks offer highly competitive APYs for their savings products, reflecting the standards of top online banks. While Ally Bank generally offers a broader range of financial products, such as checking, retirement, and investment accounts, both banks stand neck-to-neck in offering competitive yields for their CDs and savings accounts. Furthermore, Synchrony Bank provides a wider array of CD terms to choose from.
To Recap
In the dynamic realm of online banking, Synchrony Bank emerges as a standout choice. This comprehensive review has highlighted its impressive strengths, including competitive APYs and user-friendly mobile services.
Synchrony Bank may not offer checking accounts, but it more than compensates with a range of savings products, CDs, and a money market account. Their commitment to providing excellent rates, along with FDIC insurance, ensures the security of your funds.
Comparing Synchrony Bank with Ally Bank, you'll find both offer compelling benefits. The decision ultimately hinges on your unique financial preferences and requirements.
As you navigate the landscape of online banking, Synchrony Bank beckons with a world of financial opportunities. High yields, accessibility, and a commitment to your financial security make it a bank worth exploring.
Frequently Asked Questions
1. Who is Synchrony Bank best for?
Synchrony Bank caters to individuals comfortable with online-only banking. It's an ideal choice for savers looking to invest in a savings account or a certificate of deposit, as it offers high yields without the burden of fees.
2. Is Synchrony safe?
Yes, Synchrony Bank is a reliable institution. As a member of the FDIC, it provides insurance coverage of up to $250,000 per account type, per depositor. Your money is secure with Synchrony.
3. Who owns Synchrony Bank?
Synchrony Bank is a subsidiary of Synchrony Financial, headquartered in Stamford, Connecticut. Synchrony Financial was previously part of General Electric Capital but separated from GE in 2015. It's an institution with a rich history and a strong presence in the financial sector.
4. How does Synchrony Bank compare to traditional banks?
Synchrony Bank offers competitive rates and the convenience of online banking. While its APY may not always be the absolute highest, it competes well with traditional brick-and-mortar banks, offering attractive rates for your savings.
5. Can I access Synchrony Bank internationally?
Synchrony Bank primarily serves the United States, so international access may be limited. If you're outside the U.S., it's a good idea to check their international banking policies.
Unlocking the Potential
In the realm of online banking, Synchrony Bank offers a compelling array of financial products, making it a noteworthy choice for individuals seeking competitive rates and a hassle-free banking experience. While it may not provide checking accounts, its robust savings, CD, and money market options ensure that savers have plenty to consider.
In other articles, Wells Fargo Propel Card: Wells Fargo Propel American Express® Card