When it comes to the exciting endeavor of purchasing a new home, your thoughts may naturally gravitate towards the neighborhood's charm, the number of bedrooms, the elegance of finishes, and the overall affordability. However, beneath these considerations lies a fundamental choice that could shape your living experience: the decision between a single-family home vs multi-family home.
Overview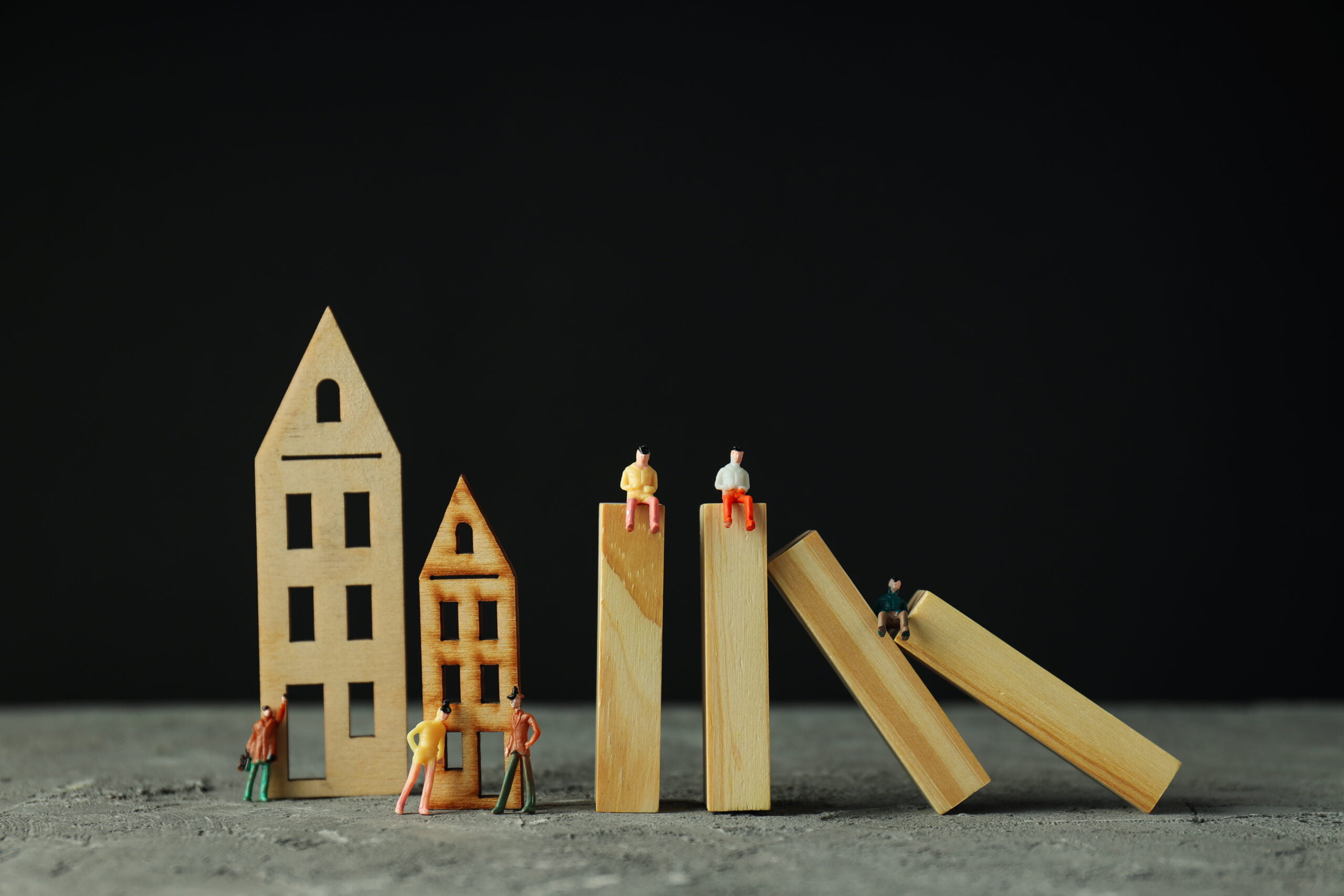 The choice between a single-family home and a multi-family home is a fundamental decision when purchasing a new residence. While factors like location, size, and affordability are essential, the type of home you choose can significantly influence your living experience. This comprehensive comparison explores the key differences between these two property types, helping you make an informed decision.
Exploring Single-Family Homes
A single-family home is a standalone residential unit, meticulously designed and constructed to cater to the needs of a single household. To be categorized as a single-family home, the property should be located on an individually owned lot or parcel, clearly demarcated from adjacent dwellings. Even in cases where the land is shared, such as townhouses, each unit still occupies its distinct section of the property. This individuality is often reflected in the property's title, which explicitly states whether it includes land or not. Single-family homes come in various styles, including:
Ranch Homes

Split-Level Homes

Manufactured Homes

Bungalows

Twin Homes

Townhouses
Understanding Multi-Family Homes
On the other hand, multi-family homes are residential structures designed to accommodate more than one living unit. What sets these units apart are their separate entrances, self-sufficient living facilities (kitchens and bathrooms), and independent utilities. Each unit possesses its unique address. Residents in multi-family homes enjoy a degree of autonomy, as they do not share common facilities like heating settings or utility bills. The units can be stacked vertically or horizontally, and while they have shared walls, ceilings, and floors, multi-family housing often offers communal spaces, such as basements, attics, elevators, garages, and outdoor amenities like pools and fitness facilities. The spectrum of multi-family properties encompasses:
Duplexes, Triplexes, and Fourplexes

Apartment Complexes

Condos

Co-ops

Age-Restricted Properties (e.g., 55+ communities)

Assisted Living Centers

Rowhouses (characterized by shared walls running from the base to the roof)
Single-Family vs. Multi-Family Homes: Notable Differences
Beyond the obvious distinction that single-family homes are intended for one family, there are other significant differences to consider:
Separation of Living Facilities:

In a single-family home, all systems are self-contained and independent. Multi-family homes have separate utility meters, entrances, and plumbing, but they share central systems like the furnace and water tank. Common areas are more prevalent in multi-family properties.

Legal Distinctions:

Single-family homes are classified as residential real estate, while multi-family homes can be seen as either residential or commercial property. Smaller multi-family properties with four or fewer units fall under residential property, while those with five or more units are typically categorized as commercial property. These distinctions can affect zoning and financing options.

Zoning Regulations:

Cities often have specific zoning laws that dictate where commercial properties, including multi-family homes, can be located. Zoning for single-family homes can also be restrictive, particularly if you wish to use the property for short-term rentals or construct an accessory dwelling unit (ADU).

Financing:

The financing for multi-family homes varies based on the number of units. Properties with four or fewer units, whether single-family or multi-family, can be financed with conventional loans. For multi-family properties with more than four units, commercial loans are necessary. These commercial mortgages come with different terms than residential mortgages.

Loan Limits:

Single-family properties financed with conforming loans are subject to federal limits, which vary by area. In contrast, financing for multi-family properties is evaluated case by case, with terms often based on rental income.
READ ALSO: Exploring the Top High Yield Real Estate Investment Trusts (REITs) For 2023
Investing in Single-Family and Multi-Family Homes
Both single-family and multi-family homes can serve as lucrative investment opportunities. Multi-family properties, in particular, are often chosen as investments due to their income potential and property appreciation. However, selecting the right investment property depends on your experience and objectives. Investor advice varies:
Single-Family Homes: These are considered ideal for part-time arrangements or vacation homes in areas with strong rental markets. They offer simplicity and versatility, with the possibility of seasonal rental income.
Multi-Family Homes: These are more suited for experienced investors willing to manage multiple tenants, maintenance, and turnovers. They require hands-on management, making them a choice for those with experience.
In conclusion, whether you opt for a single-family home with spacious privacy or a multi-family home with income potential, your choice should align with your goals, lifestyle, and financial circumstances. The decision between these two property types ultimately shapes your living experience and investment portfolio.
To Recap
In this article, we've delved into the intricacies of single-family homes and multi-family homes. Single-family homes offer autonomy and a unique property, while multi-family homes provide communal amenities and income potential. We've highlighted distinctions in living facilities, legal categorization, zoning regulations, financing options, and loan limits. Whether you're a homeowner or an investor, understanding these differences is crucial to align your choice with your goals, lifestyle, and financial circumstances. Ultimately, this decision shapes your living experience and investment portfolio, and we've provided valuable insights to aid in your selection process.
Frequently Asked Questions
Which is a better investment, a single-family home or a multi-family home?
The choice depends on your goals and experience. Single-family homes are simpler to manage and are great for part-time arrangements, while multi-family homes can offer higher income potential but require more hands-on management.
Are multi-family homes considered commercial or residential properties?
They can be both. Smaller multi-family properties (four units or less) are considered residential, while larger ones are often classified as commercial.
How do zoning regulations affect my choice between these home types?
Zoning laws can restrict where you can locate both single-family and multi-family homes. It's crucial to understand local regulations before making a decision.
What financing options are available for multi-family homes?
Financing for multi-family properties depends on the number of units. Smaller properties can be financed with conventional loans, while larger ones require commercial loans.
How do I decide between a single-family and multi-family home for my family?
Consider your lifestyle, financial situation, and goals. Single-family homes offer privacy, while multi-family homes can provide rental income and potential for property appreciation.
In other article,  Investment Properties Guide: Your Comprehensive Real Estate Handbook