In this 2023 review of Quontic Bank, we'll delve deep into this digital banking institution's comprehensive offerings, including high-yield savings accounts, money market accounts (MMA), certificates of deposit (CDs), and checking accounts. Headquartered in the heart of New York, Quontic Bank is gaining prominence for its innovative approach and competitive rates in online banking.
Quontic Bank Overview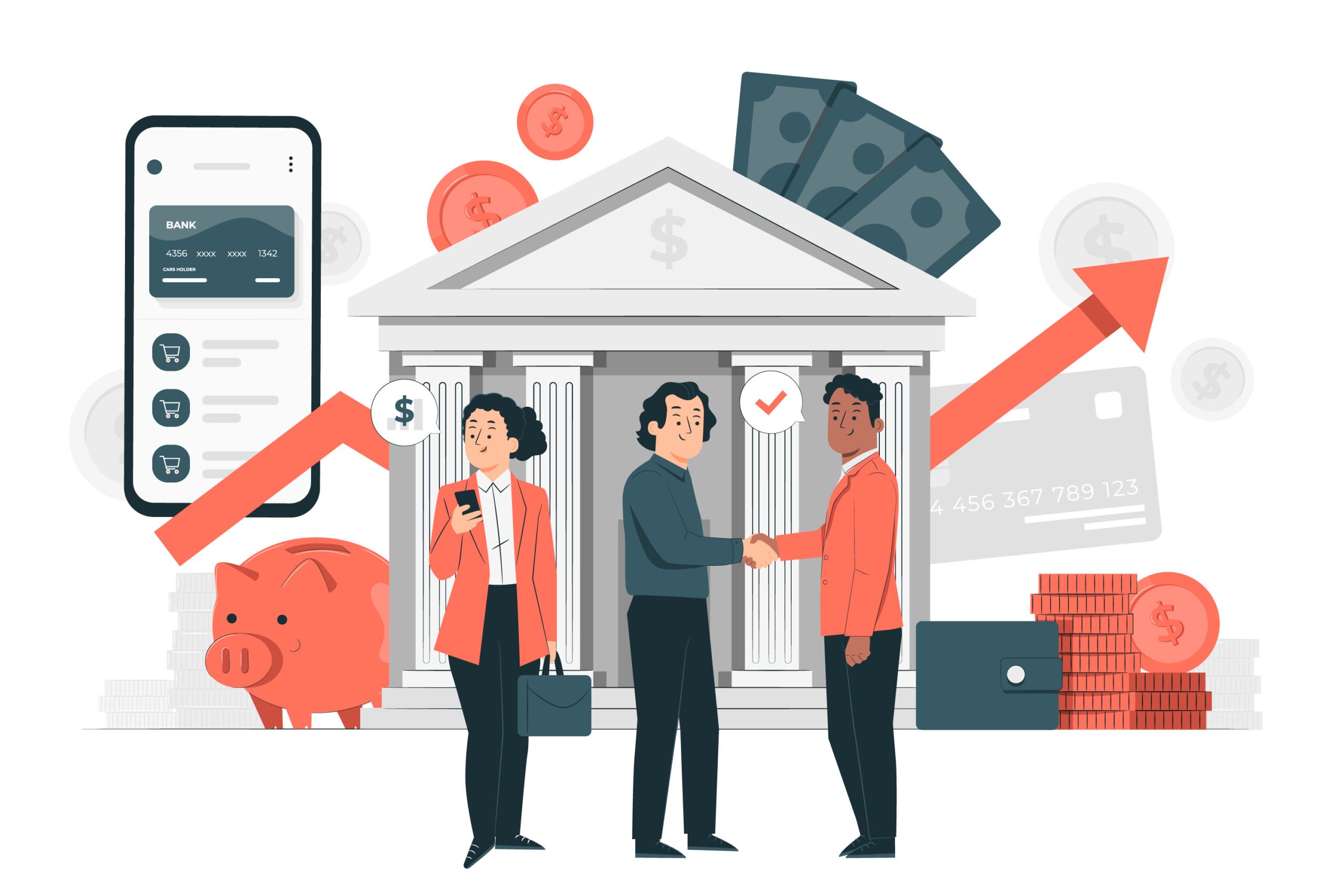 Quontic Bank stands out for its unwavering commitment to providing customers with exceedingly competitive rates on their deposit products. The bank's no-fee, high-yield savings accounts, CDs, and innovative checking account options make it an irresistible choice for astute investors.
Pros
Competitive rates on deposit products are a hallmark of Quontic Bank.

A modest $100 is all that's needed to open a savings account with Quontic.

Customers enjoy access to a vast network of over 90,000 fee-free ATMs nationwide.

The bank facilitates convenient money transfers through platforms like Apple Pay, Google Pay, Samsung Pay, and Zelle.
Cons
Quontic operates with a digital focus, devoid of any physical bank branches.

While Quontic's savings account rates are competitive, some other institutions might offer slightly higher yields.
Quontic Bank's Banking Products
High-Yield Savings Accounts
Rating: 5 stars out of 5
Quontic Bank's High Yield Savings account presents an impressive annual percentage yield (APY) that significantly surpasses the national average. With a minimal $100 requirement for account opening and no monthly service fees, this account caters to a wide spectrum of savers.
Pros
A mere $100 initial deposit is required to open a High Yield Savings account.

No monthly service fees are associated with this account.

The APY surpasses the national average for savings accounts.
Cons
If more than six transactions are made in a statement cycle, an additional $10 fee is incurred for each transaction.
Certificates of Deposit (CDs)
Rating: 3.8 stars out of 5
Quontic Bank offers five CD terms, ranging from six months to five years, with a minimum deposit requirement of $500. It's important to note that an early withdrawal penalty applies, equivalent to the interest for the full length of the CD term.
READ ALSO: EverBank (formerly TIAA Bank) Review 2023: An In-Depth Analysis
Pros
Quontic offers competitive rates on its five CD terms.

The minimum deposit required to open a CD is only $500.
Cons
Some other banks may have lower minimum deposit requirements.

Quontic Bank's CD penalties are relatively higher compared to certain other institutions.
Money Market Accounts
Rating: 5 stars out of 5
Quontic Bank's Money Market account offers a highly competitive APY. With a low minimum deposit of $100, account holders gain the added benefit of a debit card and check-writing privileges.
Pros
A minimum deposit of just $100 is required to open an account.

The account yields a highly competitive rate.

There are no monthly fees to worry about.
Checking Accounts
Rating: 4.6 stars out of 5
Quontic Bank provides convenient and innovative checking account options for its customers. The High Interest Checking Account offers free access to an extensive network of over 90,000 ATMs nationwide, without any monthly service fees. This account becomes even more competitive when customers make ten qualifying debit card transactions of $10 or more during each statement cycle.
In addition to a debit card, Quontic checking account holders can opt for a wearable payment ring, offering a hassle-free contactless payment method. It's worth noting that Quontic previously offered a Bitcoin Rewards Checking Account, although it is no longer available.
Pros
Customers benefit from generous ATM access.

The High-Interest Checking Account offers a competitive yield.

Neither checking account imposes monthly fees.

The wearable payment ring provides a convenient contactless payment option.

There are no overdraft fees associated with either checking account.
Cons
A minimum deposit of $100 is required to open an account, whereas some other banks offer lower balance requirements.

Failing to meet the qualifying transaction criteria for the High-Interest Checking Account results in a lower yield.
Bank Fees
Overdraft fee

: None

Non-sufficient funds fee:

None

Monthly maintenance fee:

None
Out-of-network ATM fee:

None
Excessive transaction fee:

$10 for each transaction exceeding six per statement cycle for the High Yield Savings Account
About Quontic Bank
Established in 2009, Quontic Bank emerged when New York-based Golden First Bank, a small thrift-facing challenges, was acquired by real estate investor and developer Steve Schnall. Notably, Quontic Bank has been designated by the U.S. Treasury as a Community Development Financial Institution (CDFI), focusing its lending efforts on supporting low-income individuals and small businesses.
Customer Experience
Quontic Bank garners high praise for its extensive ATM network, with over 90,000 fee-free ATMs available nationwide. Customers can conveniently access mobile banking services through Quontic's app, including features like check deposits and bill payments. The app has scored 4.4 stars on the App Store and 3.3 stars on Google Play.
Checking account customers can even order a wearable payment ring, in addition to a debit card, for contactless payment convenience. Customer service hours are from 9 a.m. to 6 p.m. Eastern time, Monday through Friday. The bank's website also includes a chat function to assist customers with inquiries.
How Does Quontic Bank Compare to Other Banks?
Quontic Bank vs. Discover Bank
Quontic Bank and Discover Bank are both online financial institutions recognized for offering deposit accounts with high yields, no monthly service fees, and low minimum opening deposit requirements. Both banks provide high-yield savings accounts and checking accounts that reward customers with 1 percent cash back on eligible debit card transactions. Quontic Bank, in addition, offers an interest-bearing checking account.
Both banks also offer CDs with competitive yields, though Discover Bank provides a broader range of CD term options. Furthermore, both Quontic and Discover offer money market accounts that offer high APYs. However, Quontic's money market account requires a considerably lower minimum opening deposit.
To Recap
Quontic Bank distinguishes itself with its competitive rates, innovative account options, and commitment to digital banking, making it a compelling choice for those seeking high-yield savings and convenient online banking services. With its extensive network of fee-free ATMs and customer-centric approach, Quontic Bank is a noteworthy player in the evolving landscape of online banking. Whether you're a savvy investor or a tech-savvy consumer, Quontic Bank offers a range of products designed to meet your financial needs. Dive into the world of Quontic Bank and experience banking reimagined for the digital age.
Quontic Bank FAQs
What type of bank is Quontic?
Quontic is a digital bank offering competitive yields, making it an excellent choice for consumers seeking high rates and comfortable with managing their accounts online. It stands out for its innovative digital approach.
How safe is Quontic Bank?
Quontic Bank is a member of the Federal Deposit Insurance Corp. (FDIC), which provides insurance coverage of up to $250,000 per account type, per depositor, ensuring that your deposits are protected.
Is Quontic Bank a legitimate bank?
Quontic Bank is federally chartered with the FDIC and is a well-established online bank that was founded in 2009, making it a reputable and legitimate financial institution.
Does Quontic Bank charge overdraft fees?
No, Quontic Bank does not charge overdraft fees, providing peace of mind for customers in managing their accounts.
Are there any fees associated with using out-of-network ATMs?
No, Quontic Bank does not impose out-of-network ATM fees, allowing you to access your funds conveniently without additional charges.
In other related, Discover Bank Review 2023: A Comprehensive Look