Introduction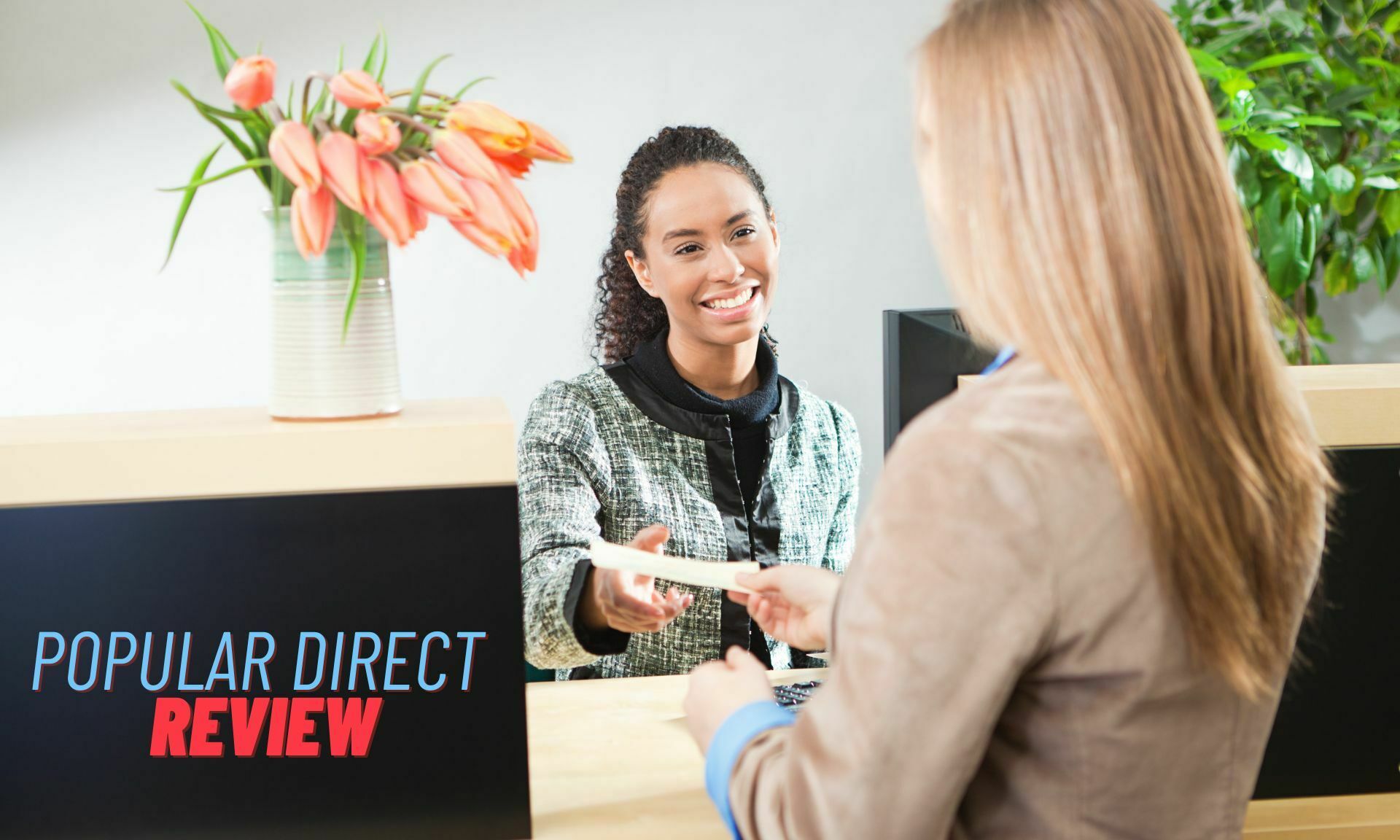 In today's fast-paced digital landscape, finding a banking institution that suits your financial needs can be quite a challenge. Popular Direct emerges as a compelling contender, offering impressive solutions for both savings and CDs. This article serves as your guide to Popular Direct offerings and the reasons it might be the perfect fit for your financial aspirations.
Popular Direct Comprehensive Review
Quick Overview
Here's a brief snapshot of Popular Direct's key features:
High Yields: Popular Direct offers highly competitive Annual Percentage Yields (APY) for savings accounts.

Low Minimum Deposit: You can start saving with as little as $100.

CD Options: They provide attractive Certificate of Deposit (CD) rates.

No Monthly Fees: There are no monthly service fees for savings accounts.

Convenient Access: Access your funds conveniently through external transfers or mobile check deposit.

FDIC-Insured: Rest assured, your deposits are FDIC-insured, protecting them up to $250,000 per customer.

Online-Only: Popular Direct operates exclusively online, catering to those comfortable with online banking.

Parent Company: Backed by Popular Bank, a reputable institution with a rich history.

Limited Mobile App: While a mobile app is available, it may have limited capabilities and lower user ratings.

No ATM Card: Savings accounts do not include an ATM card, so electronic methods are used for deposits and withdrawals.
READ ALSO: Fundbox Small Business Loans: Helping Small Businesses Thrive 2023 Review
High Yields for Savvy Investors
Popular Direct has established itself as a beacon for the prudent investor. With a remarkable Annual Percentage Yield (APY) for its savings accounts, it provides one of the most competitive rates available nationwide. To get started, you'll only need a modest $100 minimum deposit.
Seamless Savings, Without the ATM
It's worth noting that Popular Direct's savings account doesn't include an ATM card. Instead, you can access your funds through external transfers or use mobile check deposit, a convenient feature that lets you add money to your account via your phone.
Pros:
Top-notch APY.

No monthly service fee.

Low minimum deposit requirement.
Cons:
A Glimpse into the CD Rates
Competitive CD Rates
If you're looking to maximize your savings with CDs, Popular Direct is here to deliver. It offers some of the most attractive Certificate of Deposit rates. These rates are truly worth considering, but keep in mind that the bank has relatively steep minimum deposit requirements.
Pros:
Competitive CD rates.

Easily avoidable fees.
Cons:
No ATM access; funds accessible only electronically.

Limited capabilities and low customer ratings for the mobile app.

Absence of checking and money market accounts.
READ ALSO: The Beginner's Guide to Certificates of Deposit (CDs) for New Investors
Exploring the Bank's Background
The Popular Direct Experience
Popular Direct, an online bank, was introduced in July 2016. It provides CDs and a savings account, all backed by the federally insured regional bank, Popular Bank. The parent company, Popular Inc., has a rich history dating back to 1893 and serves customers across the United States, Puerto Rico, Latin America, and the Caribbean.
Navigating the Online Terrain
The Popular Direct savings account does not come with an ATM card, meaning customers must rely on methods like external transfers and mobile deposit capture for deposits and withdrawals. While the mobile app allows basic account management, it receives low user ratings. Customers find additional capabilities when accessing the bank's website, including setting up account alerts, accessing e-statements, and making external transfers. Customer service is available between 7:30 a.m. and midnight ET on weekdays and between 9 a.m. and 6 p.m. on weekends.
A Competitive Comparison: Popular Direct vs. CIT Bank
Online-Only Excellence
Both Popular Direct and CIT Bank operate as online-only institutions. While Popular Direct excels in offering high-yield CDs and savings accounts, CIT Bank broadens its range of deposit accounts, including multiple types of CDs, savings accounts, money market accounts, and checking accounts. CIT Bank is the preferred choice if you seek comprehensive financial solutions under one roof.
The Yields Battle
Popular Direct generally offers consistently higher yields for CDs when compared to CIT Bank. However, to access these lucrative CD offerings, you'll need $10,000 on hand, whereas CIT Bank only requires $1,000 to open a standard CD. Furthermore, Popular Direct's savings account provides a more attractive yield compared to CIT Bank's Savings Connect account.
User Experience Matters
In the realm of online banking, user experience is paramount. CIT Bank takes the lead in this category, boasting significantly higher user ratings on both the Apple App Store and Google Play Store in comparison to Popular Direct.
To Recap
Popular Direct is a formidable player in the online banking arena, offering competitive rates for both savings accounts and CDs. However, it's vital to consider your specific financial needs and preferences, as there are other online banks like CIT Bank that might offer a more comprehensive suite of products and a superior digital experience. Evaluate your priorities and make an informed decision that aligns with your financial goals.
Frequently Asked Questions (FAQs)
Who Should Consider Popular Direct?

Popular Direct caters to customers who are comfortable with online banking. If you aim to optimize your savings with competitive yields, Popular Direct should be on your radar.
Is Popular Direct Secure?
Yes, Popular Direct offers FDIC-insured accounts, safeguarding your deposits up to the legal limit of $250,000 per customer, per account.
Is Popular Direct a Reputable Bank?
Indeed, Popular Direct is the online-only branch of Popular Inc., an institution with a rich history and a broad customer base across the U.S., Puerto Rico, the Caribbean, and Latin America. Popular Direct was introduced in 2016.
Is Popular Direct the Same as Popular Bank?
Yes, Popular Direct accounts are made available through Popular Bank, establishing a strong connection between these financial entities.
In other article, Strategies for Managing Credit Card Debt in an Inflationary Economy