In this comprehensive 2023 review, we'll provide an in-depth analysis of PNC Bank services. Known for its innovative digital banking tools and competitive interest rates, PNC Bank has built a reputation for itself. Let's explore its products and determine if it's the perfect fit for you.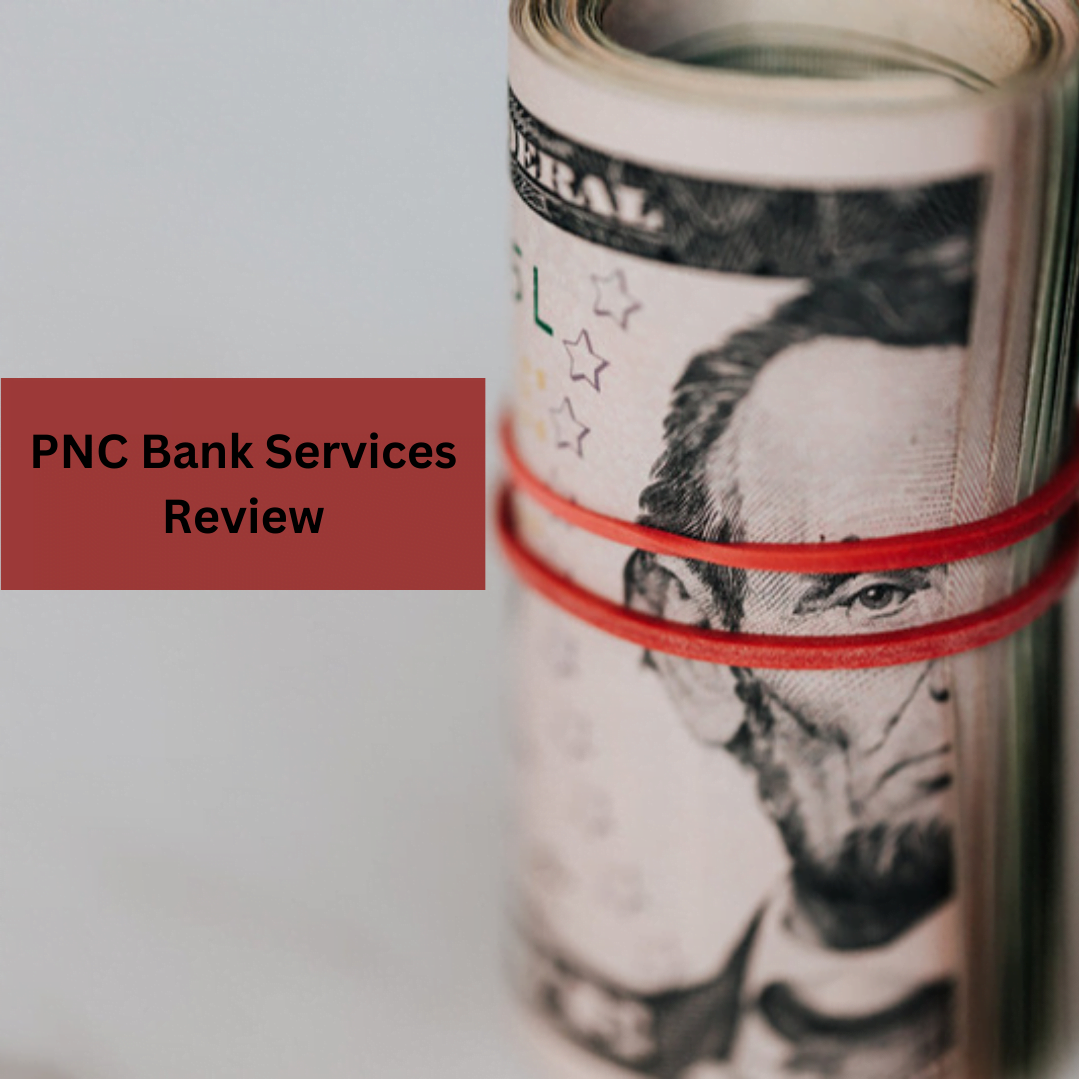 Quick Rating
PNC Bank proudly boasts an impressive overall rating of 4.5 stars out of 5 on the Finance Devil scorecard. Additionally, it excels in specific product categories, which we'll delve into below:
PNC Bank's Certificate of Deposit (CD) offerings have earned a solid rating of 4.1 stars out of 5

PNC Bank's checking accounts receive a commendable rating of 4.2 stars out of 5

PNC Bank's savings accounts shine with a perfect 5-star rating

PNC Bank's Money Market Account earns a rating of 4.2 stars out of 5
Important to Note: PNC Bank distinguishes itself with its innovative digital banking tools and competitive interest rates, which are available in select states. However, if you're located outside these states and seek higher yields, you might want to consider alternative banking options.
PNC Bank Highlights
Exploring PNC Banking Key Features
PNC Bank offers an extensive range of deposit products, with branch locations spanning the Northeast, South, Midwest, and West Coast. While it provides competitive rates to customers in specific states, those in other regions may earn yields below the national average. Notably, the bank boasts a highly-rated mobile app equipped with effective money management tools.
In 2023, PNC Bank was recognized as the most trusted bank in the Finance Devil Awards, an accolade reserved for the year's best financial products.
Pros and Cons
Pros:
Competitive APY on its online-only savings account, available in select states.

More than 2,400 branches and access to around 60,000 fee-free ATMs.

Above-average digital banking features.
Cons:
High overdraft fee of $36.

Navigating and comparing various bank products online can be challenging.

The High Yield Savings account is only available in certain states.

Minimum deposit requirements for branch-opened accounts in some cases.
PNC Bank's Range of Banking Products
Exploring PNC Bank's Offerings
PNC Bank provides various banking products, including:
PNC Bank Savings Accounts
PNC's High Yield Savings account offers a competitive yield without requiring a minimum opening deposit. This account is not tiered, and you can start earning this APY with just $1. However, it's important to note that the account is only available in 33 states. Customers in states with PNC branches earn a lower yield on its Standard Savings account.
Pros:
Top-tier APY in certain states.

Includes an ATM card.

No monthly service charge.
Cons:
Not available in all states.

Limited to six restricted transactions per month with a $3 fee for exceeding this limit.
PNC Bank Certificate of Deposit (CD) Options
PNC Bank offers a wide range of CD terms for customers. However, these CDs can only be opened in branches, not online. Additionally, they offer Ready Access CDs, allowing penalty-free withdrawals as soon as seven days after account opening. While the 13-month CD requires only a $1,000 minimum deposit, competitive CD rates can be found at various other banks.
Pros:
Multiple CD term options.

Penalty-free access with Ready Access CDs.

Low minimum deposit for PNC's CDs.
Cons:
CD yields are relatively low compared to online banks.

CDs can only be opened in branches, not available in every state.
PNC Bank's Money Market Account
PNC's Premiere Money Market Account comes with a standard rate and higher relationship rates for customers with additional PNC accounts. Qualifying for a higher APY can be achieved by receiving $2,000 in qualifying direct deposits in the previous calendar month or making at least five debit card transactions with your Performance Select Checking account. Opening this account requires only $100 at a branch or with no deposit requirement online. However, a minimum balance of at least $5,000 or linking it to a PNC checking account is necessary to avoid the monthly service fee.
Pros:
Low deposit requirements to open in person or online.

Includes an ATM card.
Cons:
No check-writing privileges.

Higher yields can be found elsewhere.

A minimum deposit is required to open a branch, unlike some banks.
READ ALSO: PNC Bank Mortgage Review: A Comprehensive Guide
A Deeper Look at PNC Bank's Checking Services
PNC Bank's Spend account, part of PNC's Virtual Wallet, is a non-interest-bearing account that requires a $25 minimum deposit at a branch or no deposit online. To avoid the $7 monthly maintenance fee, you can meet specific criteria, such as receiving at least $500 in direct deposits or being at least 62 years old.
The Spend account includes a debit card and provides access to around 60,000 fee-free ATMs nationwide. PNC reimburses two of its out-of-network ATM fees per statement cycle, along with up to $5 in other banks' ATM surcharges. Additionally, PNC offers a secondary, interest-bearing checking account called Reserve within its Virtual Wallet.
Pros:
No minimum deposit for online account opening, and a $25 minimum for in-branch opening.

Access to around 60,000 fee-free ATMs.

Mobile app with helpful financial visuals.
Cons:
Monthly service fee cannot be avoided by those under 62 or failing to meet minimum balance or direct deposit requirements.

$36 overdraft fee, limited to one per day for Virtual Wallet Spend account with Low Cash Mode.
Bank Fees
Overdraft fee:

$36

Non-sufficient funds fee

: None

Monthly maintenance fee

: Varies by account

Out-of-network ATM fee:

$3

Excessive transaction fee:

$3
About PNC Bank
A Brief Overview of PNC Bank
PNC Bank, originally founded as Pittsburgh Trust and Savings Co., is one of the United States' largest banks. It offers a comprehensive suite of retail, commercial, and small-business products. Notably, in 2008, it acquired National City Corp., significantly expanding its reach. In June 2021, PNC further expanded by acquiring BBVA USA.
The PNC Bank Experience
What to Expect When Banking with PNC
PNC Bank operates in 29 states and the District of Columbia, with some of its deposit accounts available for online opening. PNC offers a Virtual Wallet tool, allowing you to set up savings goals, view upcoming bill payments and paydays, and access a "Money Bar" to manage your finances effectively. Customer service representatives are available seven days a week.
PNC Bank vs. Other Banks
Comparing PNC Bank to Chase
Both PNC and Chase are prominent players in the U.S. banking industry, with expansive branch networks. However, Chase's network is larger, offering wider cash access. If accessibility is your priority, Chase may be your choice.
On the other hand, PNC offers more competitive savings product APYs compared to Chase. If you're looking to grow your savings, PNC might be the better option. Both banks rely on monthly fees, which can be waived but may not align with fee-free online-only banks.
To Recap
In conclusion, PNC Bank stands out with its digital banking tools, competitive interest rates, and extensive branch network. If you're in their service areas, it's a strong contender for your banking needs. However, for those outside their reach, exploring online-only banks may yield more favorable options.
Frequently Asked Questions
Who is PNC Bank best for?
PNC Bank is ideal for consumers within its geographic footprint, particularly in the Northeast and Midwest. If you're in these areas and seek a high-yield savings account, PNC offers a balanced option between high yield and a widespread branch network. Customers outside this network may find higher yields at online-only banks.
Is PNC Bank safe?
Yes, PNC is an FDIC-insured bank, ensuring coverage up to $250,000 per customer, per account.
What does PNC stand for?
PNC Bank results from the merger of Provident National Corporation and Pittsburgh National Corporation, both identified by the initials PNC.
What makes PNC Bank's mobile app special?
PNC Bank's mobile app is highly rated and equipped with effective money management tools, making it convenient for customers to track their finances on the go.
Can I access PNC Bank's online banking services from anywhere in the U.S.?
While PNC Bank's online services are accessible in many states, it's essential to check if they are available in your specific region, as the availability may vary.
In other related article, A Comprehensive Review of American Express National Bank in 2023