With economic uncertainty on the rise, more investors are turning to precious metals like gold and silver to diversify their portfolios. But finding a reputable dealer you can trust is crucial. That's why we thoroughly reviewed Noble Gold Investments – analyzing their offerings, fees, complaints, lawsuits, and reputation.
This exhaustive review aims to provide everything you need to make an informed decision about whether Noble Gold Investments is the right partner for your precious metals investment needs in 2023.
A Brief Introduction to Noble Gold Investments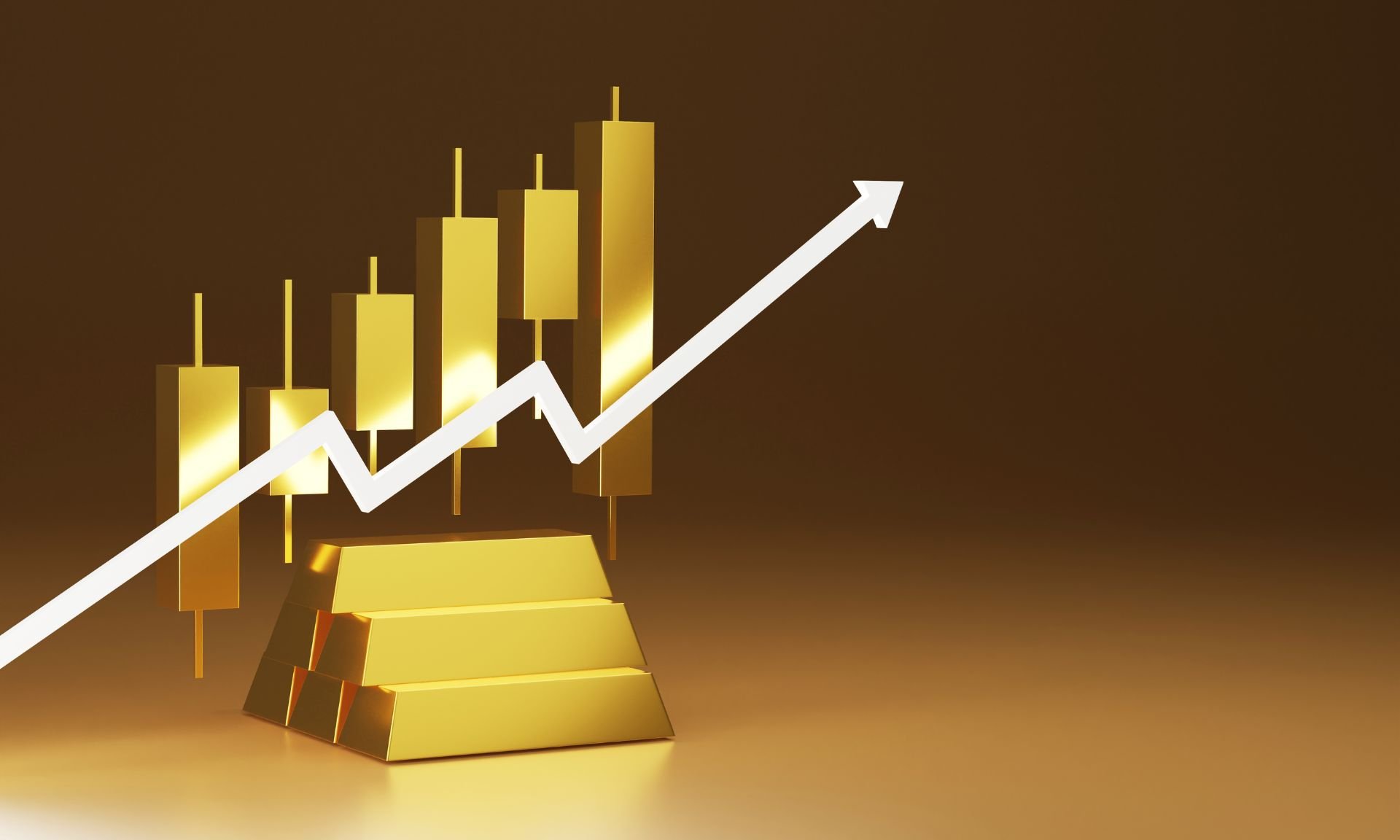 Founded in 2016 and headquartered in Los Angeles, CA, Noble Gold Investments is a rapidly growing player in the precious metals space. Noble Gold focuses on educating investors on diversifying into physical gold, silver, platinum and palladium assets to hedge against inflation, systemic risk, and uncertainty.
The company caters to both IRA and non-IRA focused investors. For IRA clients, Noble Gold provides full service support with establishing a Precious Metals IRA account, guiding clients through funding the account via a rollover, and completing actual purchases of IRS-approved metals to act as the backing assets.
For those seeking to make direct purchases outside an IRA, Noble Gold offers an extensive array of physical gold, silver, platinum and palladium coins, bars, and rounds available for delivery or insured storage.
As a full-service dealer, Noble Gold handles insured shipping, secure vault storage, and support. The company aims to educate clients while simplifying investing in physical precious metals assets.
Still young compared to decades-old gold IRA providers, Noble Gold remains a lesser known brand among some investors. By thoroughly evaluating Noble Gold's offerings, pricing, reputation, complaints, and more, we aim to determine if they deserve consideration as a potential precious metals partner. Now let's analyze the specifics!
Why Consider Investing in Precious Metals?
Before diving into Noble Gold Investments, it's helpful to understand why consumers are increasingly turning to companies like them for precious metals exposure. What are the potential benefits?
Portfolio Diversification – Precious metals provide an asset class uncorrelated to stocks and bonds, increasing overall portfolio diversity. This hedges systemic risks impacting the financial markets.
Inflation Hedge – With inflation recently hitting 40-year highs, precious metals have historically maintained their purchasing power over long periods as effective inflation hedges.
Protection From Market Volatility – As safe haven assets, gold/silver have often provided strong returns during periods of economic crisis, recession, or stock market crashes when other assets decline.
Tangible Ownership – Owning physical bars and coins provides security through tangible ownership under your control, as opposed to just electronic securities vulnerable to cyber risks.
Growth Potential – While volatile, precious metals have appreciated substantially over the long run and still offer strong upside potential as central banks worldwide devalue currencies.
IRA Tax Advantages – Precious metals IRAs allow investors to get the same tax benefits as conventional IRAs while also accessing the portfolio diversity benefits of gold/silver/platinum/palladium.
For all of these compelling reasons, allocating a modest 5-20% portion of an investment portfolio to physical precious metals can provide key benefits. But identifying a trusted dealer is absolutely crucial…which brings us to Noble Gold Investments.
Noble Gold's Products and Services for Precious Metals Investors
Noble Gold Investments provides a number of precious metals products and services spanning both IRA and non-IRA offerings. Here is an overview:
Gold and Silver IRA Services
One of Noble Gold's core specialties is providing full-service support to clients interested in establishing a Precious Metals IRA using physical gold, silver, platinum and palladium as the backing assets.
Their experts handle all the details involved with opening a Precious Metals IRA account, advising clients on optimal asset allocation strategies tailored to their investment goals and risk profile, facilitating any necessary fund transfers or rollovers from existing IRAs or eligible retirement accounts to fund the new Precious Metals IRA, and working with clients to complete actual IRS-approved precious metals purchases to fund the IRA account.
This turnkey Gold IRA service enables Noble Gold clients to enjoy the tax advantages, growth potential, and stability benefits of an IRA while also diversifying into physical precious metals. Their support simplifies the process.
Direct Purchases of Gold and Silver
In addition to IRA services, Noble Gold provides investors the ability to purchase physical gold, silver, platinum and palladium assets for non-retirement investment purposes.
The company offers extensive selections of popular bullion coins/bars as well as graded, collectible numismatic coin options to satisfy both bullion investors and collectors. Noble Gold sources inventory directly from top global mints and refineries.
Purchasing precious metals directly from Noble Gold allows clients to secure physical ownership of gold, silver, platinum and palladium outside of any retirement account for additional portfolio diversification.
Secure Insured Storage
Once clients purchase physical precious metals, Noble Gold offers fully-insured segregated or pooled storage solutions to provide security, convenience and peace of mind. Storage internationally is also available.
For IRA-based precious metals purchases, they partner with IRS-approved depositories optimized for safety and accessibility. Storage partners for non-IRA purchases include Brinks, Delaware Depository, and International Depository Services.
Support and Education
Rather than just focusing on transactions, Noble Gold endeavors to build long-term client relationships by providing ongoing support and education.
Their in-house team of analysts provide market news and insights to help clients stay updated on factors affecting precious metals. Noble Gold also produces guides, videos, and one-on-one consultations to empower investors with knowledge.
Delivery and Buyback
For liquidity or to take personal possession, Noble Gold handles discreet fully-insured shipping and delivery of purchased metals to clients upon request.
Additionally, they facilitate competitive repurchase pricing through their buyback program for clients wishing to sell their gold/silver/platinum/palladium holdings back to them. This provides an exit strategy.
Overall, Noble Gold aims to provide a full-service precious metals experience – from education to purchasing to storage and liquidation.
Assessing Noble Gold's Reputation and Credentials
When researching any potential precious metals dealer or Gold IRA company, assessing their reputation and standing with objective third-party consumer protection organizations is crucial for validating trustworthiness. Let's examine Noble Gold's credentials:
BBB – A+ Rating
Noble Gold Investments currently holds the coveted top-tier A+ rating from the Better Business Bureau. The BBB sets high standards for accreditation, so the A+ signals Noble Gold's commitment to integrity and ethical business practices.
BCA – AAA Rating
Further cementing their credibility, Noble Gold maintains the top AAA Rating from the Business Consumer Alliance, representing the highest level of trustworthiness.
5-Star Rating on TrustLink
Across over 1,000+ reviews on TrustLink, one of the most reputable review sites, Noble Gold commands an excellent "5-Star" rating reflecting very high client satisfaction.
Great Rating on Trustpilot
On Trustpilot, another influential review platform, Noble Gold upholds a 'Great' 4.5-star average rating across over 500 verified customer reviews, signaling strong satisfaction.
Google Rating of 4.6 Stars
With nearly 300 independent Google reviews, Noble Gold Investments maintains an excellent 4.6 out of 5-star average rating, illustrating their priority on client fulfillment.
Their stellar credentials from the most trusted consumer protection groups affirm Noble Gold's reputation as a respected and leading name in the gold/silver IRA space.
An In-Depth Look at Noble Gold's Fee Schedule
When researching any precious metals dealer or gold IRA company, fully grasping their fee structure and pricing schedule is imperative to avoid surprises. Let's analyze Noble Gold's costs:
Account Setup Fees
To open either a Gold IRA or direct purchase account, Noble Gold charges a reasonable one-time $50 setup fee covering administration costs.
Gold IRA Annual Fees
For Precious Metals IRAs, Noble Gold levies an annual IRA administration fee of $80. They also assess a $150 annual IRA metals storage fee charged by their depository partners to cover insured vaulting.
READ ALSO: American Hartford Gold Review 2023: The Leading Gold & Silver IRA Company for Retirement Savings
Gold/Silver/Platinum/Palladium Products
No premiums are charged on popular bullion coins/bars. But reasonable premiums aligning with market rates apply for collectible numismatic and proof products. Premiums are fully disclosed upfront.
Shipping
Fully insured shipping of purchased precious metals to clients or storage facilities is free. A major perk Noble Gold offers clients.
Storage Fees
For secure vault storage, Noble Gold charges annual fees ranging from $150 to $225+ depending on desired storage location and features. International storage incurs higher fees.
Buyback Program
Noble Gold's buyback program enables liquidity at fair daily spot prices with no overt commissions or punitive spreads. This provides exit flexibility.
Rollover Fees
No charges are incurred for direct IRA custodian to custodian account transfers. But rollover fees from qualifying plans range from $50 to $250 based on rollover amount and are sometimes waived.
Analyzing their breakdown, Noble Gold's pricing schedule seems very fair and competitive for a full-service precious metals group. They do not appear to inflate costs with hidden fees as some unscrupulous dealers do.
Reviewing Noble Gold's Storage, Delivery and Buyback Policies
For precious metals investors, clear dealer/custodian policies around storage, delivery, and buyback options are extremely important for providing control over your assets. Let's examine Noble Gold's key policies:
Secure Storage Network
Noble Gold maintains relationships with industry-leading IRS-approved depositories across the United States and internationally. For IRA or non-IRA clients, Noble Gold can arrange fully insured storage at these specialized facilities.
Top-tier storage partners include Delaware Depository, Brinks, and International Depository Services (IDS) among others. These firms provide state-of-the-art security, including segregated storage to separate each client's metals.
Delivery and Distribution
While most investors utilize Noble Gold's insured storage network, clients can optionally request delivery of purchased coins/bars to their address. Noble Gold accommodates delivery requests and utilizes trusted shipping partners like UPS and USPS.
For IRA accounts, Noble Gold guides clients through navigating IRS rules related to distributions from retirement accounts. They simplify the process while ensuring compliance.
Buyback Program and Liquidity
A huge benefit Noble Gold provides clients is a straightforward buyback program repurchasing their originally purchased precious metals at fair daily spot prices. This removes the need to source third-party buyers.
While selling should be a last resort, Noble Gold realizes certain life events can dictate liquidation needs. Their competitive buyback pricing delivers important flexibility and support.
Between storage, delivery, and buyback services, Noble Gold aims to provide clients control over their assets while simplifying precious metals investing.
Evaluating Independent Noble Gold Reviews and Complaint Data
While understanding Noble Gold's first-party products/services and pricing is crucial, analyzing objective third-party customer reviews and complaints against the company offers outside perspectives into their reputation and business practices.
Let's assess verified complaints and reviews from leading consumer sites:
Consumer Affairs Reviews
On ConsumerAffairs, Noble Gold currently maintains a strong 5/5 average rating over 100+ verified reviews. They have professionally addressed the few negative reviews present.
Better Business Bureau Complaints
The BBB lists 5 total complaints against Noble Gold spanning the past 3 years. Noble Gold provided reasonable and timely responses to close disputes in a satisfactory manner.

Given Noble Gold serves thousands of clients, their minimal complaint volume confirms their generally excellent customer satisfaction levels.
Trustpilot Reviews
Out of 500+ total reviews, Noble Gold maintains an impressive 4.5 out of 5 star average rating on Trustpilot.

Negative reviews are very limited and Noble Gold's responses indicate they work reasonably to resolve issues.
Other Review Sites
On additional credible precious metals sites like YellowPages, verified customer reviews for Noble Gold remain overwhelmingly positive over multiple years.
The overwhelmingly positive satisfaction reflected across rating sites combined with minimal issues affirms Noble Gold's commitment to customer fulfillment as a priority. Their reputation is further validated.
Noble Gold Investments – 2023 Verdict After Deep Evaluation
Given the extensive analysis conducted around Noble Gold's offerings, pricing, reputation, complaints, and more, we can provide an informed verdict:
Pros of Noble Gold Investments
Competitive pricing on bullion coins/bars absent excessive premiums

Broad range of gold, silver, platinum, palladium products

Excellent customer ratings affirming strong satisfaction

High-quality educational resources provided

Streamlined purchasing and delivery logistics

Reputable domestic and offshore storage facilities

Great access to collectible numismatic coins
Cons of Noble Gold Investments
Relatively new company compared to some competitors

Limited consumer feedback data given their novelty

Availability limited only to U.S. based clients

Minimums could be lower to accommodate more investors
Neutral Notes
Account establishment and annual fees in line with industry norms

Reasonable premiums charged on collectible numismatic coins

IRA rollover and transaction fees competitive but not lowest
While a newer player compared to legacy institutions, Noble Gold succeeds in offering investors excellent value on an array of precious metals products to diversify their portfolios. Combine that with strong customer service commitments, and Noble Gold makes a compelling case for those seeking a reputable precious metals partner.
For individuals willing to evaluate newer players alongside established providers, Noble Gold deserves strong consideration in 2023 as an upstart ready to disrupt the gold IRA space. Their unique approach could make them the right choice to help protect your hard-earned savings.
Is Noble Gold Investments the Right Choice for You?
Determining whether Noble Gold Investments is the right strategic fit ultimately depends on your specific investing needs, priorities, and preferences as an investor:
Best for Numismatic Coin Collectors – For collectors seeking rare graded coins, Noble Gold provides extensive numismatic coin options not always accessible from other dealers.
Best for Hands-On Customer Service – If white-glove customer service throughout the investment process is important, Noble Gold's dedicated account reps provide significant value.
Best for Investors Valuing Education – Noble Gold produces tremendous educational content to empower investors with precious metals market knowledge.
May Not Work for Smaller Budgets – With a $2,000 account minimum, Noble Gold may be inaccessible for investors with under $2,000 to allocate currently.
At the end of the day, Noble Gold shines in combining product breadth, competitive pricing, support, and commitment to client education. For investors prioritizing those attributes, Noble Gold is a leading contender in 2023.
READ ALSO: Oxford Gold Group Review 2023: An In-Depth Analysis of Products, Services, Reputation and More
Comparing Noble Gold to Other Top Gold & Silver IRA Companies
To provide context around Noble Gold's competitive positioning, let's compare them to some other leading Gold IRA providers:
Noble Gold vs Goldco
As pioneers in the gold IRA space, Goldco beats Noble Gold on reputation and longevity. However, Noble Gold's prices and product selection remain very competitive with Goldco.
Noble Gold vs Birch Gold Group
Birch Gold Group edges Noble Gold in years of operation and client educational resources. However, Noble Gold offers more numismatic coins and competitive account minimums.
Noble Gold vs Augusta Precious Metals
With its narrower gold and silver focus, Augusta Precious Metals trails Noble Gold's product selection diversity. However, Augusta boasts decades more operational maturity.
Noble Gold vs Patriot Gold Group
For the budget-conscious, Patriot Gold Group has lower minimums. However, Noble Gold provides more diverse product mix and educational resources.
Noble Gold vs Lexi Capital
Lexi Capital appeals through lower minimum investments. But Noble Gold dominates in product variety and customer service reputation.
While newer than some competitors, Noble Gold succeeds in blending great product selection with transparent pricing, making them an appealing option for many investors.
Final Verdict: Noble Gold is a Top Contender for Protecting Your Savings
After conducting extensive analysis into every aspect of Noble Gold Investments some clear conclusions emerge:
Noble Gold provides tremendous product variety, from basic bullion to rare collectible coins, allowing investors to tailor precious metals IRAs and direct purchases to their goals.

Their pricing model features competitive premiums and fees relative to other top IRA providers – especially for bullion products. No instances of fee inflation were found.

Stellar ratings across thousands of independent customer reviews validate Noble Gold's strong reputation for service and education. Complaint volumes are low.

Noble Gold aims to build long-term client relationships grounded in trust and transparency, not maximizing short-term profits. Their approach is a competitive differentiator.
While a new entrant compared to legacy players, Noble Gold succeeds in delivering better variety, pricing, and support than many established rivals. For investors who prioritize those attributes, Noble Gold warrants consideration to help protect your hard-earned savings.
Overall, Noble Gold Investments makes a compelling case as a rising star ready to join the top-tier of full-service gold & silver IRA providers in 2023. I recommend investors include them in their rigorous due diligence process. Reach out today to request your free investment kit and see first-hand why Noble
FAQS
What types of precious metals does Noble Gold Investments offer?
Noble Gold Investments offers a wide variety of IRS-approved precious metals for IRAs and direct purchase including gold, silver, platinum, and palladium coins and bars. They offer both popular bullion options as well as collectible/numismatic coins.
What is Noble Gold Investments' minimum investment amount?
The minimum investment to open an account with Noble Gold Investments is $2,000 for non-retirement direct purchases. For Precious Metals IRAs the minimum is $20,000 to open an account.
Does Noble Gold Investments charge setup fees for new accounts?
Yes, there is a one-time $50 setup fee charged when opening either a Gold IRA or direct purchase account with Noble Gold Investments. This covers administrative costs.
How much does Noble Gold Investments charge for shipping and insurance?
One of the benefits Noble Gold Investments offers is free insured shipping on all orders. This provides savings compared to many competitors who charge shipping and handling fees.
What are the annual fees for gold IRAs at Noble Gold Investments?
For Precious Metals IRAs, Noble Gold Investments charges an annual account administration fee of $80 plus an annual IRA storage fee of $150 paid to their network of depository partners.
Does Noble Gold Investments buy back precious metals?
Yes, they offer competitive buyback pricing for clients who wish to sell back their holdings. Their buyback program provides important liquidity and exit flexibility.
Can I take physical delivery of my metals from Noble Gold Investments?
Yes, clients can elect to have their purchased coins/bars shipped fully-insured by Noble Gold Investments to their home or office. Storage is recommended but delivery is optional.
How long has Noble Gold Investments been in business?
Noble Gold Investments was founded in 2016, making them a newer entrant in the gold/silver IRA space compared to legacy companies. However, they have quickly grown and established a strong reputation.
Does Noble Gold Investments have good BBB and BCA ratings?
Yes, Noble Gold Investments holds top-tier A+ and AAA ratings from the BBB and BCA respectively. This helps validate their trustworthiness as a precious metals dealer.
In another related article, Goldco Reviews 2023 : The Top Gold & Silver IRA Company for Retirement Savings