We have all heard the old adage when it comes to real estate, "location, location, location." On first glance it may seem intuitive that you want to purchase a home in the best location. Everyone dreams about having a home on the beach or a ski-in/ski-out home at a popular ski resort. Obviously these locations are expensive, and home prices are a result of supply and demand. Home prices increase when inventory is low and demand is high. Let's take a look at other factors to consider when purchasing a home.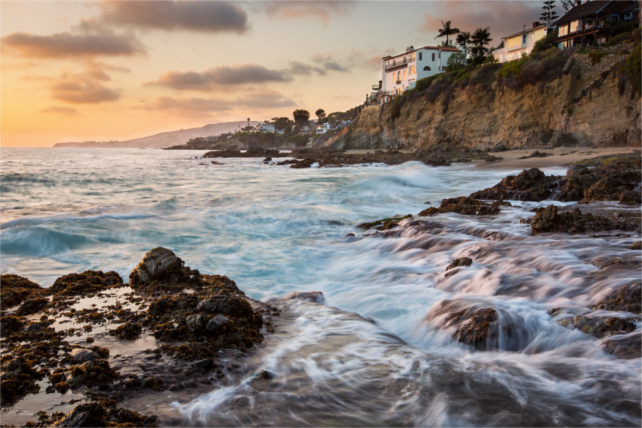 Every Day Routine
One of the most important considerations when purchasing a new home should be your daily routine. It is easy to be swayed by an amazing view of the ocean and the mesmerizing sounds of the ocean pounding the sand infused with the squawking of seagulls. Home buyer, beware: you should think of your daily routine and how everyday life events will be impacted. How amazing will that view be when it takes 20 minutes to circle the block to park your car, only to find out when you get out of the car that your bumper hangs into your neighbor's driveway?
Your daily commute should be a major factor when researching your home location. Homes that are in close proximity to public transportation, company shuttle buses, airports, trains, and freeways should be prioritized. According to the Bureau of Labor and Statistics, the average worker spends 7.8 hours per day at work, and according to a study by Texas A&M Traffic Institute, he or she spends an extra 42 hours per year stuck in rush hour traffic.
Everyone needs to eat, and proximity to restaurants and grocery stores is an important factor. Ability to walk to restaurants and grocery stores should be a highly coveted feature of your new home. A quick look at https://www.walkscore.com/ should give you a good idea of whether the location you are researching is going to be the walker's paradise you dream of or you will be adding more time stuck in your car than enjoying your ocean view.
Major Location Considerations
School districts should be researched thoroughly before a home location is selected. An excellent tool to determine how well a school district ranks is Greatschools, which offers not only test scores and other critical metrics but also reviews by parents with children attending those school districts. School districts should be considered regardless of whether children are in the future plans of the home buyers. According to the 2015 home buyer profile report from the National Association of Realtors, 37% of home buyers have children. When it is time to sell your home, you don't want to exclude 1/3rd of the market.
Recreation is a major key to happiness and should also be taken into consideration. How close is a local running or bike path? Is there a golf course or basketball court in the neighborhood? Of course, if it is raining every day, it may not matter much. Weather patterns should be researched if you are moving out of your current city. It can be easy to misjudge the weather patterns while on vacation, but you wouldn't want to move to a new town and realize that it isn't 75 degrees and sunny every day.
Conclusion
There are a lot of resources that yield excellent research for many aspects of your home-buying decision. Sit down with everyone relevant to the home-buying decision and list all the minor and major factors that make everyone smile and cry. Rank them in order of importance and give priority to the factors that everyone considers most important. Remember, before selecting the home of your dreams, think about your daily routine, school districts, recreation, weather patterns, and proximity to daily conveniences or your dream home will become your own personal nightmare.