Introduction
Refinancing your mortgage can be a smart financial move if done correctly. This comprehensive guide will walk you through how to refinance your mortgage, obtaining the best refinance rate, evaluating the pros and cons, and helping you decide whether it's the right choice for you. We'll also address some common mortgage refinance FAQs to ensure you have all the information you need.
Understanding Mortgage Refinancing 
Mortgage refinancing involves replacing your existing mortgage with a new one, ideally with better terms. Here are the key steps to consider:
Assess Your Current Mortgage 
Before diving into the refinancing process, review your current mortgage terms, including interest rate, remaining balance, and monthly payments. This will serve as your baseline.
Set Clear Goals 
Determine your objectives for refinancing. Common goals include reducing monthly payments, shortening the loan term, or tapping into home equity for other financial needs.
Check Your Credit Score 
A good credit score is crucial for securing the best refinance rate. If your score needs improvement, take steps to boost it before proceeding.
Research Lenders 
Compare offers from multiple lenders, including banks, credit unions, and online mortgage brokers. Look beyond the interest rate and consider fees and customer reviews.
How to Refinance Your Mortgage in 5 Steps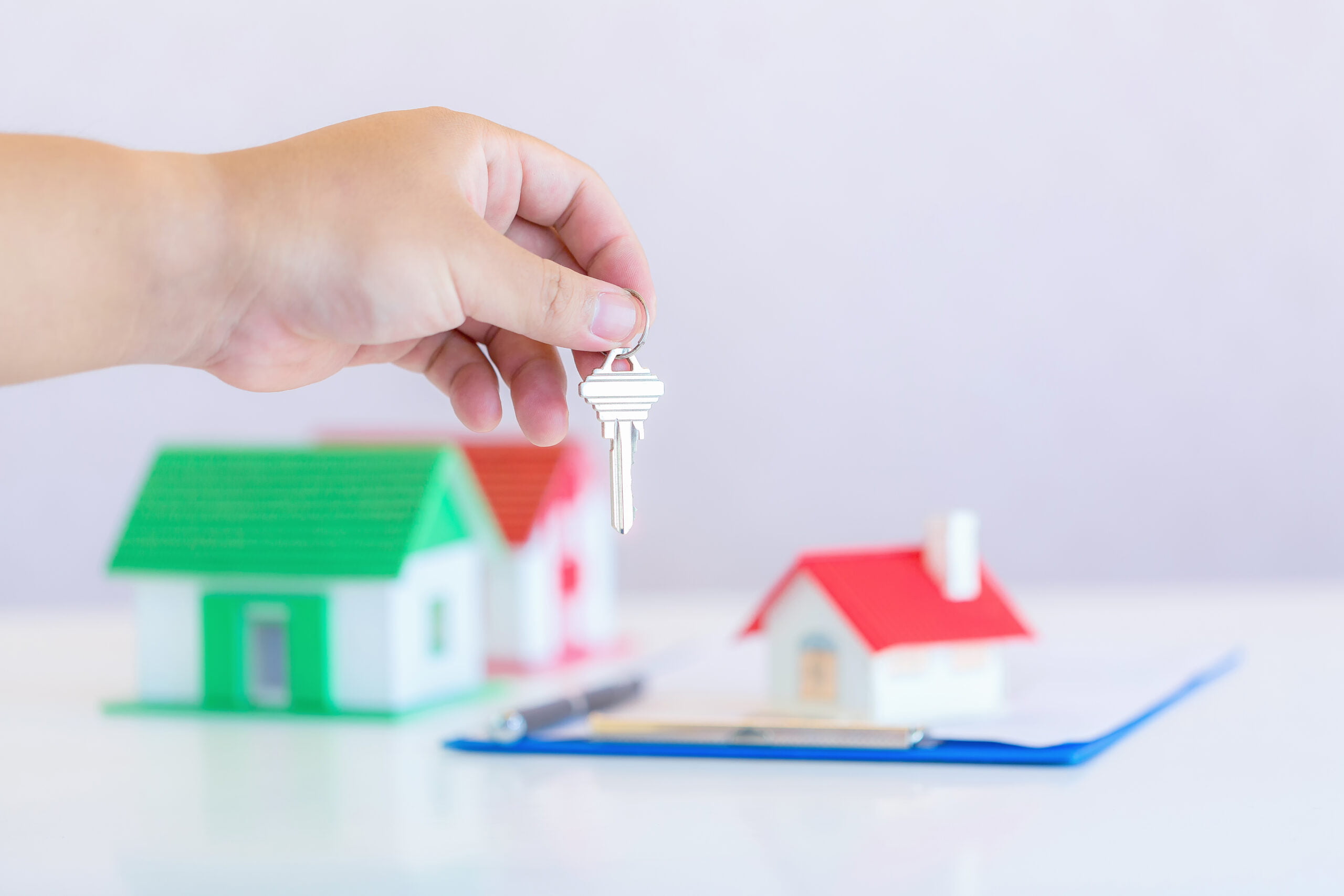 ---
Refinancing your mortgage can be a financially savvy move, potentially saving you a substantial amount in interest charges. However, it's not a decision to be taken lightly. To ensure a successful mortgage refinance, you need to follow these five crucial steps.
1. Check Your Credit Score
Your credit score plays a pivotal role in determining the interest rate you'll qualify for when refinancing. A higher credit score typically translates to lower interest rates, making your refinance more cost-effective. If your credit score isn't where you'd like it to be or if you're receiving less-than-desirable rate quotes, consider improving your credit score before proceeding.
Lenders often prefer to see a credit score of 620 or better for a refinance. However, even if your credit is less than perfect, there may be options available, such as streamline programs. You can enhance your credit score by reducing your credit utilization ratio and paying down high-interest or high-payment debts.
2. Calculate the Cost vs. Savings of Refinancing
Refinancing isn't without its costs, which include closing fees similar to those associated with an initial mortgage. It's crucial to determine your break-even timeline—how long it will take for your monthly savings to outweigh these upfront expenses.
If you're planning to move or sell your current home within a few years, you might not recoup these costs through lower monthly payments. Therefore, assessing your long-term housing plans is essential when considering a mortgage refinance.
3. Find the Best Refinance Rates Today
Shopping around for the best refinance rates is just as critical as it was when you initially applied for your mortgage. Begin by exploring refinance offers from at least three mortgage lenders. Your current lender or bank can be a good starting point due to your existing relationship, but don't stop there. Rates can vary widely between lenders, so thorough comparison-shopping is vital.
Additionally, keep a watchful eye on interest rates as you evaluate your options. This vigilance will help you decide when to lock in a favorable rate.
4. Get Your Paperwork in Order
Once you've selected a lender, it's time to gather the necessary documentation for your refinance application. Lenders typically require proof of income, tax returns, pay stubs, W-2s, and information about any assets, such as savings or investments.
Being prepared with the required paperwork will expedite the refinance process and demonstrate your readiness to prospective lenders.
5. Prepare for Closing on Your Mortgage Refinance
While refinancing isn't as complex as buying a new home, it still involves a process that takes time. During this period, it's crucial to maintain financial stability. Avoid opening new credit accounts or making significant purchases, as these actions can negatively impact your refinance application.
READ ALSO: Top Tax Tips for Investors: Maximizing Returns Legally
Refinancing your mortgage can lead to substantial savings over the life of your loan. However, it's essential to approach the process methodically and diligently. By checking your credit score, assessing costs versus savings, shopping for competitive rates, organizing your paperwork, and staying financially responsible, you can navigate the mortgage refinance journey successfully.
Getting the Best Mortgage Refinance Rate 
Securing a favorable interest rate is paramount when refinancing. Here's how to achieve it:
Improve Your Credit 
As mentioned earlier, a higher credit score can translate to better rates. Clear any outstanding debts and make on-time payments to boost your score.
Shop Around 
Don't settle for the first offer you receive. Get quotes from different lenders and negotiate for the best rate and terms.
Consider Points
Points are fees paid to the lender upfront in exchange for a lower interest rate. Calculate whether paying points makes sense for your situation.
Pros and Cons of Refinancing 
Before making a decision, weigh the advantages and disadvantages of mortgage refinancing:
Pros 
Lower Monthly Payments: Refinancing can lead to reduced monthly mortgage payments, freeing up cash for other needs.

Shorter Loan Term: You can switch to a shorter loan term, helping you build home equity faster.

Cash-Out Option: Access your home's equity for major expenses like home improvements or debt consolidation.
Cons 
Closing Costs: Refinancing involves fees, including closing costs, which can be substantial.

Extended Loan Term: Opting for a longer loan term to lower payments may cost you more in the long run.

Risk of Resetting Interest: If you switch from a fixed-rate to an adjustable-rate mortgage, your interest rate could increase over time.
Should You Refinance Your Mortgage?
Evaluate Your Objectives
Review your goals for refinancing. If they align with potential benefits and you can secure a favorable rate, it might be the right choice.
Consider the Breakeven Point 
Calculate how long it will take to recoup the closing costs through lower monthly payments. If you plan to stay in your home beyond this point, refinancing makes sense.
Consult a Financial Advisor
A financial advisor can provide personalized guidance based on your financial situation and goals.
Mortgage Refinance FAQs
What Documents Are Needed for Refinancing? 
Proof of income

Credit score reports

Current mortgage statement

Home appraisal, if required
Can I Refinance with Bad Credit? 
While it's possible, it may not yield the best rates. Improving your credit before refinancing is advisable.
How Long Does the Refinancing Process Take?
The process typically takes 30 to 45 days, but it can vary depending on your lender and circumstances.
Is refinancing my mortgage a guaranteed way to save money?
Refinancing can potentially save you money, but it depends on various factors. To ensure savings, assess your specific situation and goals.
Are there any government programs for mortgage refinancing?
Yes, some government programs, like the FHA and VA, offer streamline refinancing options that come with certain benefits. However, eligibility criteria apply.
What is a cash-out refinance, and when is it a good idea?
A cash-out refinance allows you to borrow against your home's equity. It can be a good idea if you have significant home equity and need funds for major expenses or investments.
Can I refinance my mortgage multiple times?
Yes, you can refinance your mortgage multiple times, but it's essential to consider the costs and benefits each time to ensure it makes financial sense.
How can I find a reputable mortgage lender?
To find a reputable lender, read reviews, ask for recommendations from friends and family, and check with organizations like the Better Business Bureau for ratings and complaints.
Conclusion
In conclusion, refinancing your mortgage is a significant financial decision. By following these steps and considering the pros and cons, you can make an informed choice that aligns with your financial goals. Remember to shop around for the best rates and consult with professionals as needed.
In other article, General Liability Insurance