In this comprehensive Citibank Review for the year 2023, we will dive deep into the core aspects of Citibank, examining its financial stability and a wide array of banking services. From savings accounts to certificates of deposit (CDs) and checking account options, we will provide you with insights while highlighting the advantages and disadvantages of choosing Citibank as your banking partner.
Overview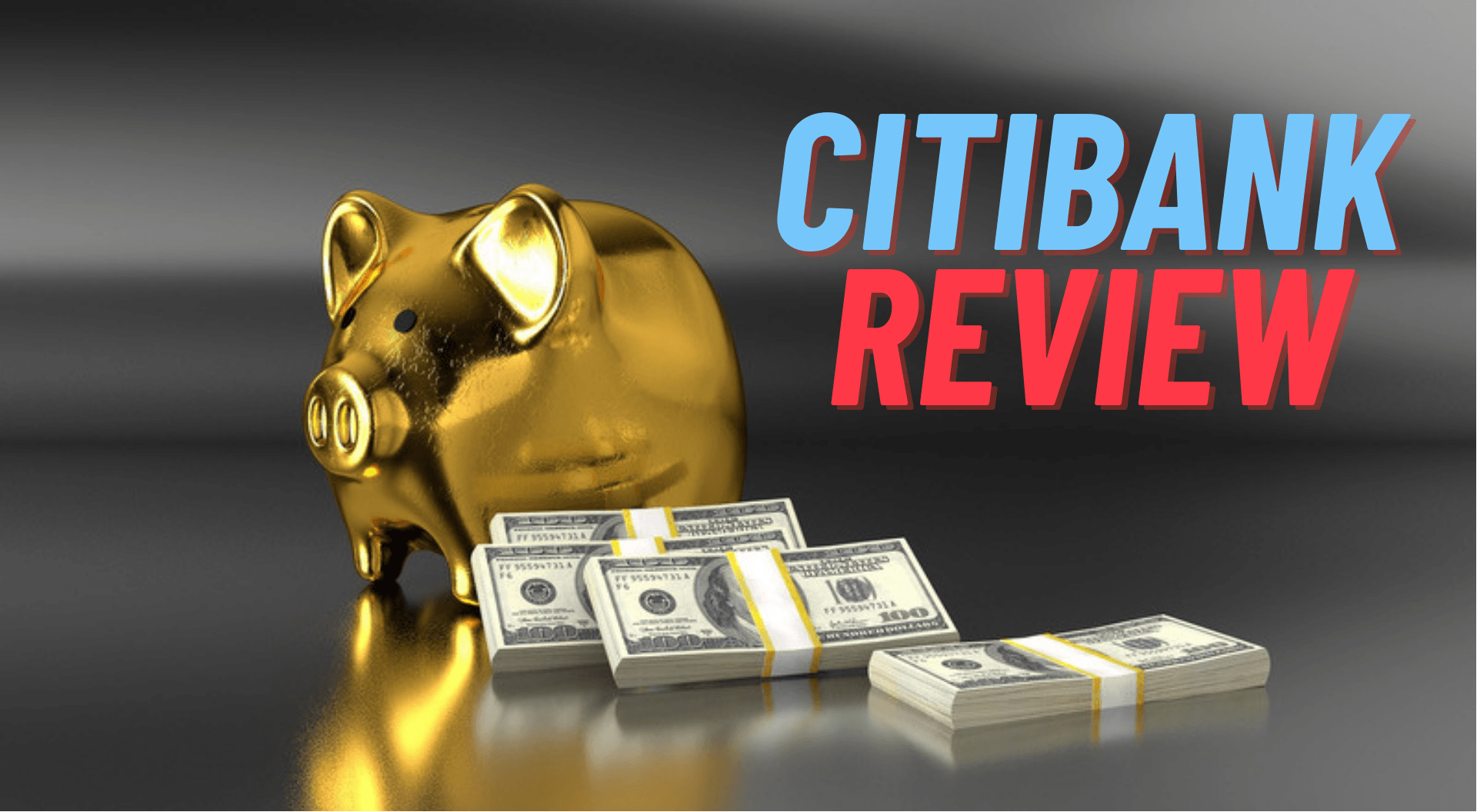 As of 2023, Citibank proudly stands as one of the world's largest financial institutions with assets exceeding a remarkable $1 trillion. This banking behemoth offers an extensive range of financial products and services to its valued customers. Some of its most notable offerings include the High-Yield Savings account, Basic Banking Package checking accounts, Certificates of Deposit (CDs), and credit cards. A distinctive feature that sets Citibank apart is its commitment to eliminating overdraft fees, showcasing its customer-centric approach.
Citibank's Presence
With a global network boasting more than 2,300 Citibank ATMs and access to an impressive 65,000 fee-free ATMs, Citibank ensures that its customers have convenient access to cash wherever they are. Furthermore, the bank has established a significant presence with over 600 branches located across various regions.
Personal Banking with Citibank
Citibank's primary focus revolves around providing personal banking solutions, guaranteeing that customers have access to an array of financial services. This review places a special emphasis on Citibank's personal banking products, with account details and annual percentage yields (APYs) up-to-date as of September 12, 2023. Please bear in mind that account availability and APYs may vary depending on your ZIP code.
Pros and Cons
Pros
Competitive Yields:

For individuals in eligible markets, the Citi Accelerate Savings account offers a competitive yield on their savings.

Global Coverage:

As one of the world's largest banks, Citibank offers global coverage in terms of branches and ATMs, making it highly accessible.

Mobile Banking App:

Citibank's mobile banking app is highly regarded, providing customers with a seamless digital banking experience.

Account Bonus Offers:

Citibank frequently extends bonus promotions for new customers opening bank accounts.

Variety of Account Packages:

Citibank offers various checking and savings account packages, ensuring flexibility for customers.

Large ATM Network:

With access to over 65,000 fee-free ATMs, Citibank guarantees that customers can conveniently access their funds.

CD Account Options

: Citibank provides three types of CD accounts, catering to a variety of savings goals.
Cons
Low Yields in Certain Markets

: Yields on deposit products may be less competitive in specific markets.

Monthly Fees:

Citibank's banking service packages incur monthly fees if account holders fail to meet the minimum balance or activity requirements.

Limited Availability:

The Citi Accelerate Savings account may not be available in some states, which can limit accessibility for certain customers.

Complex Banking Packages:

Some customers may find Citibank's banking packages confusing due to their intricacy.

Regional Limitations:

Certain account types may be unavailable in specific areas of the United States, leading to restrictions for some customers.

Monthly Fees

: Customers may face monthly fees if they do not meet the requirements for fee waiver.

CD Rates:

While Citibank offers CD accounts, the rates may not be as competitive as those offered by online banks.
Citibank's Banking Products
Savings
Citibank offers two types of savings accounts: Citi Savings and Citi Accelerate Savings. The latter has consistently offered competitive yields since its introduction. While there is no minimum deposit required to open a Citi Accelerate Savings account, maintaining an average monthly balance of $500 is necessary to waive the $4.50 monthly service fee. Having both checking and savings accounts at Citibank can help account holders avoid monthly service fees.
CDs
Citibank provides a wide selection of Certificates of Deposit (CDs), offering a variety of terms that may surpass the options available at most other banks. These include standard CDs with terms ranging from three months to five years. Additionally, Citibank offers a no-penalty CD with a one-year term and a step-up CD. While some CD terms offer competitive yields, others may have lower rates compared to other financial institutions.
Checking
Citibank offers various checking account products, including the Basic Banking Package Simple Checking account. This account does not require an opening deposit, but to waive the $12 monthly service fee, customers must maintain a minimum balance of at least $1,500 or make one direct deposit and one bill payment per cycle. However, the Access Account Package checking account does not offer paper checks.
READ ALSO: Citi® Double Cash Card
About Citibank
Citibank's roots trace back to the City Bank of New York, established in 1812. Over time, it evolved into National City Bank, becoming the largest financial institution in the United States during the late 19th century. In 1976, the bank adopted the name Citibank and relocated its headquarters to Sioux Falls, South Dakota, in 2011. Citibank operates as the retail banking subsidiary of the multinational financial services company Citigroup.
Citibank Account Basics
Citibank categorizes its checking accounts into two groups: Everyday Banking and Premium Banking. Within the Everyday Banking category, you'll find options like the Access Account, Basic Banking, and Citibank Account. Premium Banking offers Citibank Priority Account, Citigold Checking Account, and Citigold Private Client. Customers have access to both Regular Checking and Interest Checking options, with no minimum deposit required for account opening.
Other Accounts and Services
Citibank offers a wide array of financial products and services, including banking IRAs, credit cards, home equity loans, home lending, home refinancing, investing solutions, personal lines of credit, personal loans, small business checking accounts, small business credit cards, small business loans, small business savings accounts, and wealth management solutions.
Distinguishing Features
Citibank stands out for its relationship benefits, with various features tied to specific account packages, such as ATM fee waivers and access to Citi ThankYou Rewards. Some Citibank credit cards offer the True Name program, allowing transgender and non-binary individuals to use their chosen names on eligible Citibank credit cards.
Access on the Go
Customers can easily access their Citibank accounts online or through the highly-rated mobile app, available on both iOS and Android platforms. The app offers account management, check deposit capabilities, access to FICO credit scores, and customer service messaging. You can also reach Citibank's customer service through your online account or by tweeting @AskCiti.
Citibank Fees
Like many banks, Citibank charges fees for certain services. These may include monthly service fees on savings accounts, wire transfer fees for funds transfers, foreign transaction fees for debit card use overseas, and overdraft fees.
How Citibank Stacks Up
Citibank is a robust choice for individuals seeking full-service banking at a brick-and-mortar institution. Its vast network of fee-free ATMs and local branches offers unparalleled convenience. However, for competitive interest rates, online banks may provide more appealing options. It's crucial to assess your specific banking needs and priorities when selecting a financial institution.
To Recap
Our Citibank Review for 2023 has provided a comprehensive insight into the financial strength and services offered by Citibank. As one of the largest financial institutions globally, Citibank stands as a reliable choice for individuals seeking full-service banking with a vast network of ATMs and local branches, ensuring convenient access to their finances.
Citibank's range of personal banking products, including competitive savings accounts, a variety of CD options, and diverse checking accounts, caters to a wide spectrum of financial needs. While there are many advantages, such as its global coverage, a well-regarded mobile banking app, and account bonus offers, it's essential to consider potential limitations, such as lower yields in specific markets and certain monthly fees.
Ultimately, whether Citibank is the right fit for you depends on your specific banking requirements and priorities. It offers the benefits of a well-established, global bank with a wide array of financial products and services, making it an excellent option for those who prioritize easy access to their funds.
As you weigh your options and consider your individual financial goals, keep in mind that Citibank is FDIC-insured, providing you with security and peace of mind. For competitive interest rates, online banks may be a suitable alternative. Whether you decide to bank with Citibank or explore other options, make an informed choice that aligns with your unique financial journey.
Frequently Asked Questions (FAQs)
Is Citi FDIC Insured?
Yes, all Citi bank accounts are FDIC insured, providing depositors with coverage of up to $250,000 per account ownership category in the event of a bank failure.
What is required to open a Citi account?
To apply for a Citi bank account, you must be 18 years of age or older, a U.S. citizen or resident alien, and be able to verify your identity.
Who is Citi owned by?
Citi is a division of Citigroup Inc., a global financial services company with over 200 million customers in over 160 countries.
Is Citi a good bank?
Citibank is a solid choice for those seeking full-service banking with convenient access to their money. However, for higher interest rates, online banks may offer more competitive options.
How do I get a live person at Citi?
You can reach Citibank's customer support via phone at 888-248-4226.
In other related article, Citi Simplicity® Card Overview