Introduction
In the world of real estate, maximizing returns while minimizing expenses is a constant challenge. Whether you're a seasoned investor or a first-time homebuyer, finding ways to make your property shine without breaking the bank is crucial. This article will guide you through the art of budget rehab, offering practical tips and strategies to transform your real estate investment without draining your wallet.
The Power of Curb Appeal
First impressions matter, and in real estate, your property's curb appeal sets the stage for everything that follows. Enhancing your home's exterior can significantly impact its value. Here's how:
Landscaping Magic
Invest in low-cost landscaping upgrades such as planting flowers, trimming hedges, and mulching. A well-kept garden can instantly boost your property's attractiveness.
Fresh Paint
A fresh coat of paint on your home's exterior can work wonders. Choose a neutral color palette to appeal to a broader range of potential buyers.
Cosmetic Upgrades
Kitchen Facelift
You don't need to splurge on a complete kitchen renovation. Instead, consider painting cabinets, upgrading hardware, and replacing outdated fixtures.
Bathroom Revamp
A bathroom makeover can be budget-friendly. Reglaze the bathtub, replace worn-out tiles, and update the vanity for a modern look.
Energy Efficiency Matters
Energy-Efficient Appliances
Invest in energy-efficient appliances. While the initial cost may be higher, they will save you money in the long run through reduced utility bills.
Sealing the Leaks
Sealing gaps and cracks in your home's insulation can enhance energy efficiency, keeping your space comfortable year-round.
DIY Projects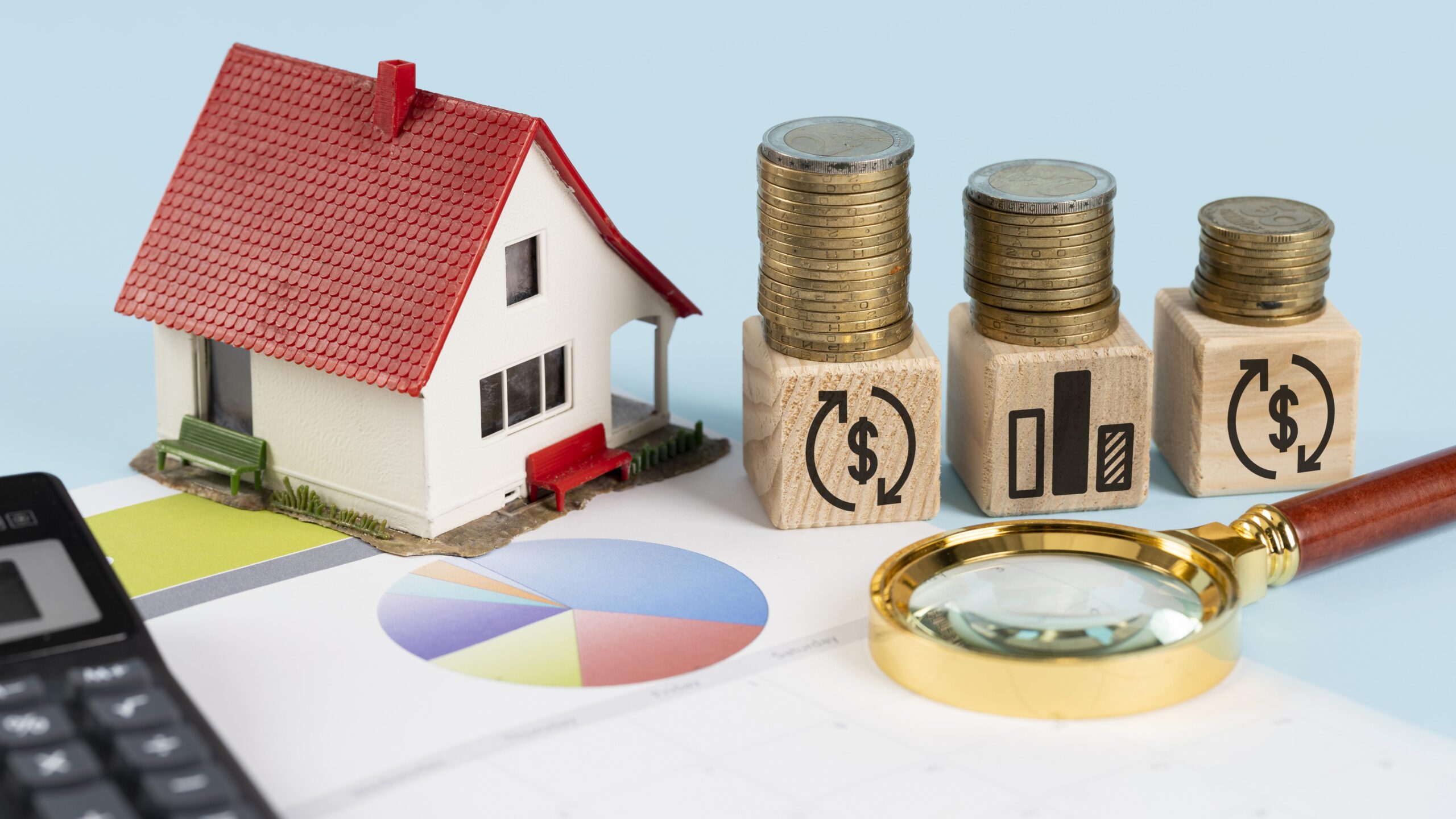 Flooring Fixes
Consider refinishing or repairing existing flooring instead of replacing it entirely. This can save you a substantial amount.
Custom Shelving
Add custom shelving or storage solutions to maximize space and increase functionality in your home.
The Art of Staging
Declutter and Depersonalize
Before showing your property, declutter and depersonalize your space. Potential buyers should be able to envision themselves living there.
Natural Light
Open curtains and blinds to let natural light flood in. Well-lit spaces feel more inviting.
Making Smart Investments
Roof Repairs
Address any roof issues promptly to prevent more extensive and costly damage down the line.
Structural Integrity
Invest in a professional inspection to identify and address any structural problems. Ensuring your property is in good shape is an investment in its long-term value.
READ ALSO: Learn the Basics of REITs & REIT Investing
Consider This Case Study: Sarah's Budget Rehab Journey
Sarah, a savvy real estate investor, purchased a modest fixer-upper with the goal of turning it into a profitable rental property. However, she had a limited budget and needed to make strategic improvements without overspending. Here's how Sarah tackled the challenge of budget rehab to transform her real estate investment.
The Property
Location:

Suburban neighborhood.

Condition:

Outdated and in need of repairs.

Budget:

Limited to $10,000.
Strategy
Curb Appeal Enhancement
Landscaping Magic
Sarah allocated $500 for landscaping. She planted colorful flowers, trimmed overgrown bushes, and spread fresh mulch. This instantly improved the property's curb appeal, making it more attractive to potential tenants.
Fresh Paint
With a budget of $1,000, Sarah repainted the exterior using neutral colors. This made the property look newer and well-maintained, increasing its visual appeal.
Cosmetic Upgrades
Kitchen Facelift
Instead of a full kitchen renovation, Sarah spent $1,500 to paint the cabinets, replace cabinet hardware, and update the lighting fixtures. This transformed the kitchen into a modern and inviting space.
Bathroom Revamp
For the bathroom, Sarah budgeted $800. She reglazed the bathtub, replaced worn-out tiles, and installed a new vanity and mirror. The result was a fresh and updated bathroom.
Energy Efficiency
Energy-Efficient Appliances
Sarah invested $1,200 in energy-efficient appliances. While this initially seemed costly, she knew it would attract tenants looking for cost-effective living and reduce long-term utility expenses.
Sealing the Leaks
She spent $300 on sealing gaps and cracks in the insulation. This improved the property's energy efficiency, making it more comfortable and eco-friendly.
DIY Projects
Flooring Fixes
To save money, Sarah decided to refinish the existing hardwood floors for $1,000. This not only saved her a significant amount but also retained the property's original charm.
Custom Shelving
She added custom shelving in the living room and bedrooms for $500. This not only increased storage space but also enhanced the property's functionality.
The Art of Staging
Declutter and Depersonalize
Before showing the property to potential tenants, Sarah decluttered and depersonalized it. She invested time rather than money in this step, ensuring that the space was clean and neutral.
Natural Light
She opened curtains and blinds to allow natural light in during showings. This created a warm and inviting atmosphere without any cost.
Smart Investments
Roof Repairs
Sarah allocated $1,500 for necessary roof repairs. Addressing this critical issue prevented further damage and saved her money in the long run.
Structural Integrity
A professional inspection cost her $300, but it identified and addressed structural problems that could have been much costlier if left unattended.
Results
After implementing these budget rehab strategies, Sarah's property underwent a remarkable transformation. The property's value increased significantly, and it became a highly desirable rental.
Sarah's case study illustrates that budget rehab is achievable with careful planning and prioritizing cost-effective improvements. By making strategic choices and focusing on high-impact upgrades, she not only increased her property's value but also ensured its long-term profitability as a rental property.
To Recap
Budget rehab doesn't mean sacrificing quality. By following these cost-effective strategies, you can transform your real estate investment on a dime, increasing its value and appeal without breaking your budget.
FAQs
1. Can I really improve my property's value on a budget? 
Absolutely! With smart planning and cost-effective upgrades, you can enhance your property's value without overspending.
2. How can I find reliable contractors for these projects? 
Ask for recommendations from friends, family, or real estate professionals, and always check references and reviews.
3. What are some quick fixes to boost curb appeal? 
Planting flowers, trimming bushes, and applying a fresh coat of paint to your front door can make a big difference.
4. Are energy-efficient appliances worth the investment? 
Yes, they can lead to long-term savings on your utility bills and increase the appeal of your property.
5. When is the best time to start a budget rehab project? 
The sooner, the better. Addressing issues early can prevent more extensive and costly repairs down the line.
In other article, Rent vs Buy: Real Estate