Introduction
In today's fast-paced world, where every penny counts, making the most out of your spending is essential. Reward credit cards have become a popular choice for savvy consumers looking to earn cashback, points, or miles on their everyday purchases. As we step into 2023, it's crucial to identify the best rewards cards that can help you save money and make the most of your expenses. In this article, we'll explore the best rewards credit cards for 2023, each catering to different preferences and lifestyles.
What Is a Rewards Program?
The term "reward program" usually refers to a reward program agreement—a contractual agreement often established during the credit card application process. This agreement outlines the terms and conditions regarding how rewards are earned, redeemed, and whether or not rewards have expiration dates, among other important terms.
Understanding the Value of Rewards Cards
A rewards credit card is a financial tool that offers cardholders the opportunity to maximize the value of their credit card spending by earning rewards in the form of cash back, points, or miles whenever the card is used. These rewards can be a valuable perk for consumers and can help offset the costs of daily expenses or even fund exciting travel adventures. In this article, we will explore what rewards credit cards are, how they work, and the pros and cons of using them.
How Reward Credit Cards Work
Reward credit cards operate on a simple principle – you earn rewards every time you make a purchase. These rewards can be in the form of cashback, points, or miles, depending on the type of card. The more you spend, the more rewards you accumulate, making it a win-win situation.
When a credit card is used for a purchase, a transaction processing fee is charged. Typically, this fee is paid by the vendor, and it may either be charged directly to the consumer by the vendor or included in the price of the goods or services being purchased.
In the world of credit cards, various entities, including card networks, card issuers, and co-branded partners, may each receive a portion of this transaction fee. To encourage credit card usage among qualifying cardholders, credit card issuers offer rewards on qualifying credit card spending. 
These rewards effectively return a portion of the transaction fee's value to the consumer, usually in the form of cash back, points, or miles.
Rewards credit cards typically allow cardholders to earn rewards based on their eligible purchases. These eligible purchases typically do not include cash equivalents, such as gift cards or money orders. The rewards earned are directly tied to the amount of money spent using the card, often expressed as a cash-back percentage or as "points per dollar."
Are Credit Card Rewards Worth It?
Credit card rewards can provide a valuable budget boost or help save money on expenses and travel. If you qualify for a rewards card and use it wisely, you can reap extra value from everyday purchases you're already making. To determine whether credit card rewards are worth it for you, examine your spending habits, consider your personal preferences, and assess your willingness to manage rewards effectively.
2023 presents unique opportunities for rewards cards. With rising expenses, having a card that gives back becomes crucial. Additionally, many reward cards now offer enhanced benefits such as extended warranties, purchase protection, and exclusive access to events.
READ ALSO: Looking for Travel-friendly Credit Cards? This guide is for you
Pros and Cons of Rewards Credit Cards
Pros of Rewards Credit Cards:
Earn Rewards Through Normal Spending:

Rewards credit cards allow you to earn cash back, miles, or points on everyday purchases, essentially getting something back for money you were already going to spend.

Welcome Bonuses:

Many rewards credit cards offer attractive welcome bonuses, providing cardholders with extra rewards when they spend a specified amount within a set time frame after receiving approval for the card.

Diverse Card Options:

Rewards cards come in various forms, catering to different preferences and lifestyles. Whether you prefer cash back, travel rewards, or specialized benefits, there's likely a rewards card tailored to your needs.

Additional Cardholder Benefits:

Some rewards cards offer additional perks such as extended warranties, purchase protection, or access to exclusive events, enhancing the overall value of the card.
Cons of Rewards Credit Cards:
Annual Fees and APR:

Some rewards credit cards come with annual fees or higher annual percentage rates (APRs), which can offset the benefits if you're not a frequent spender or if you carry a balance.

Earnings Caps:

Certain cards may limit the amount of rewards you can earn, especially in specific purchase categories. Be aware of these limitations to maximize your rewards.

Rewards Expiration and Devaluation:

Rewards may expire or lose value over time, so it's crucial to stay informed about your card's reward policies.

Redemption Complexity:

It may take time and effort to learn how to redeem your rewards effectively. Some programs may have complicated redemption processes.
Cashback Cards: Putting Money Back in Your Wallet
Benefits of Cashback Cards
Cashback cards offer a straightforward benefit – they put money back in your wallet with every purchase. In 2023, these cards have evolved to provide higher cashback percentages and even more significant rewards on specific categories like groceries, gas, and dining.
Top Cashback Cards for 2023
Chase Freedom Unlimited

– Earn unlimited 1.5% cashback on all purchases.

Citi Double Cash Card

– Get 2% cashback on every purchase (1% when you buy, 1% when you pay).

Blue Cash Preferred Card from American Express

– Earn 6% cashback at U.S. supermarkets and select streaming services.
Travel Rewards Cards: Explore the World for Less
Advantages of Travel Rewards Cards
Travel rewards cards are perfect for jet-setters and wanderlust enthusiasts. They offer benefits like free flights, hotel stays, and travel insurance. In 2023, these cards are more flexible than ever, allowing you to redeem points across a wide range of travel expenses.
Best Travel Rewards Cards for 2023
Chase Sapphire Preferred

– Earn 60,000 bonus points after spending $4,000 in the first three months.

The Platinum Card from American Express

– Access to airport lounges, hotel elite status, and Uber credits.

Capital One Venture Rewards Credit Card

– Earn 100,000 bonus miles when you spend $20,000 in the first 12 months.
Points and Miles Cards: Turning Expenses into Adventures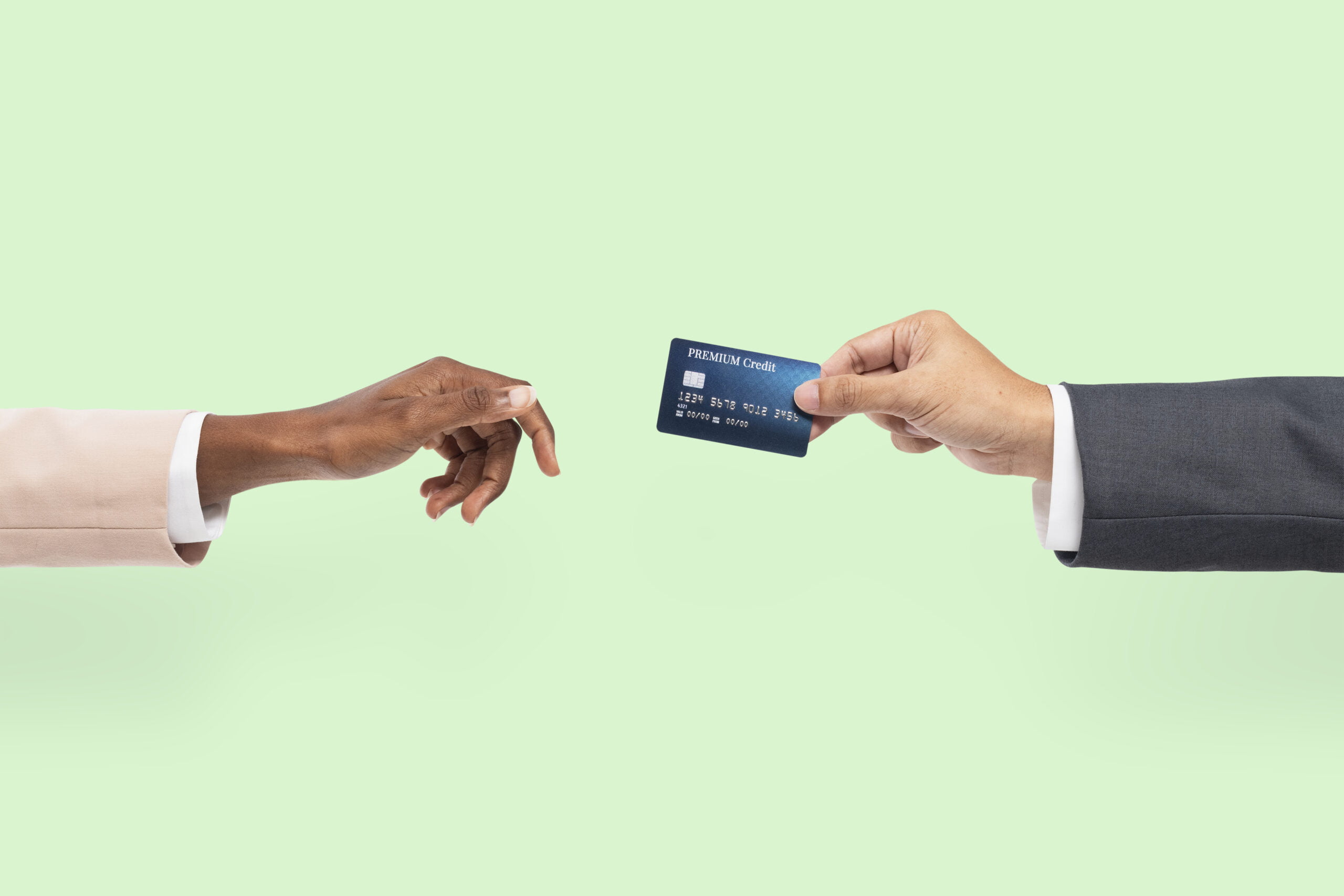 ---
How Points and Miles Work
Points and miles cards allow you to accumulate rewards that can be redeemed for various travel experiences. In 2023, these cards offer more flexibility in earning and using rewards, making them an excellent choice for those who want to turn their expenses into adventures.
Top Points and Miles Cards for 2023
American Express Membership Rewards

– Transfer points to numerous airline and hotel partners.

Chase Ultimate Rewards

– Flexible redemption options and excellent travel partners.

Citi ThankYou Rewards

– Extensive range of redemption choices, including travel and gift cards.
Category-Specific Cards: Tailoring Rewards to Your Lifestyle
Reward cards have become increasingly specialized, catering to specific spending habits and lifestyles. Whether you're a foodie, shopaholic, or entertainment enthusiast, there's a card designed just for you.
Dining and Restaurant Cards
Capital One Savor Cash Rewards Credit Card

– Earn 4% cashback on dining and entertainment.

American Express Gold Card

– 4x points on restaurants worldwide.
Retail and Shopping Cards
Amazon Prime Rewards Visa Signature Card

– 5% back at Amazon.com and Whole Foods Market.

Target REDcard

– 5% off at Target and Target.com.
Entertainment and Streaming Cards
Chase Freedom Flex

– 5% cashback on streaming services.

Apple Card

– 3% cashback on Apple services and subscriptions.
Credit Score Considerations: Getting Approved for Rewards Cards
Tips for a Healthy Credit Score
Maintaining a healthy credit score is crucial when applying for rewards cards. Pay your bills on time, keep your credit utilization low, and monitor your credit report regularly.
Securing a Rewards Card
Securing a rewards card requires a good credit score, typically above 700. If your credit score is lower, consider secured cards or credit-building cards to improve your creditworthiness.
Maximizing Rewards: Strategies to Boost Your Earnings
Utilizing Bonus Categories
Many rewards cards offer bonus categories that provide additional rewards for specific types of spending. Be sure to take advantage of these categories to maximize your earnings.
Redeeming Rewards Smartly
When it comes to redeeming your rewards, timing is crucial. Some cards offer better redemption rates during promotions or when redeeming for travel, so plan accordingly.
Staying Informed: Keeping Up with the Latest Card Offers
Regularly Reviewing Your Options
The world of rewards cards is constantly evolving. Stay updated by regularly reviewing new card offers and promotions that can provide even more value.
Taking Advantage of Limited-Time Promotions
Many cards offer limited-time promotions, such as increased sign-up bonuses or special cashback rates. Keep an eye out for these opportunities to supercharge your rewards.
Should I Get a Rewards Credit Card?
With numerous credit card rewards programs available, each offering unique features and benefits, choosing the right card can be overwhelming. However, by understanding what to look for and considering your spending patterns, lifestyle, and preferences, you can make an informed decision about which rewards credit card aligns best with your financial goals and needs. Keep in mind that while there's no one-size-fits-all credit card, there's likely a card that suits your specific circumstances and objectives.
Conclusion: Choosing the Best Rewards Card for Your Needs
In 2023, the world of rewards cards offers a plethora of options to cater to your unique preferences and lifestyle. Whether you're looking for cashback, travel perks, or specialized rewards, there's a card that suits your needs. Make sure to analyze your spending habits, credit score, and desired benefits to choose the best rewards card for a financially rewarding year ahead.
FAQs
Are reward cards worth the annual fees?
It depends on your spending habits and the benefits offered. Some cards offer enough rewards to offset annual fees, while others may not be as cost-effective.
How can I maximize my rewards without overspending?
Stick to your budget and use your rewards card for everyday expenses. Pay your balance in full each month to avoid interest charges.
Can I have multiple rewards cards?
Yes, having multiple rewards cards can be beneficial if they complement each other. Just ensure you can manage them responsibly.
What should I do if my credit score is low but I want a rewards card?
Consider credit-building cards to improve your credit score before applying for a rewards card.
Do rewards cards have foreign transaction fees?
Some do, but many travel rewards cards have eliminated foreign transaction fees to appeal to international travelers.
In other article, American Express® Gold Card Overview: Is the American Express Gold Card worth getting? – Everything You Need To Know