Introduction
In today's unpredictable economic landscape, more and more investors are looking to diversify their retirement portfolios beyond just stocks and bonds. Precious metals, especially gold and silver, are growing in popularity as alternative assets that can provide a hedge against inflation and market volatility. This has led to increased interest in gold IRA investing facilitated by companies like Augusta Precious Metals.
But can they really deliver on their promises of exceptional service, education, and support? Are their fees transparent and competitive? Does Augusta Precious Metals live up to its glowing reputation?
This extensive, unbiased review will examine every aspect of Augusta Precious Metals to help you determine if entrusting your hard-earned retirement savings to them is the right move. We'll explore who can benefit most from Augusta's services, what sets them apart, their fee structure, pros and cons, and ultimately whether they should be on your shortlist for gold IRA investing.
By the end, you'll have the in-depth insights needed to make an informed decision on if Augusta Precious Metals is the ideal partner for your specific investment goals. Let's get started!
A Brief Background on Gold IRAs
Before diving into the specifics of Augusta Precious Metals, it's helpful to understand what a gold IRA is and its key benefits compared to traditional IRAs.
A gold IRA functions similarly to a conventional IRA, except instead of holding paper assets like stocks and bonds, it is backed by physical gold and other IRS-approved precious metals. Gold IRAs allow investors to fund their accounts via rollovers from existing 401ks, IRAs, and other retirement plans. The precious metals are then stored in a secure, IRS-approved depository facility.
There are several key potential benefits that make gold IRAs an attractive option for many investors:
Hedge against inflation

– With central banks printing unprecedented amounts of money in recent years, inflation has become a major concern. Gold in particular has historically held its value during high inflationary periods.

Portfolio diversification –

Precious metals tend to be uncorrelated to stocks and bonds, meaning they can provide increased portfolio diversification.

Protection during uncertainty

– Gold and other precious metals have served as safe-haven assets in times of geopolitical, economic, and market volatility.

Tangible asset

– With a paper IRA, you own shares. With a gold IRA, you own the physical bars or coins, giving you a tangible asset.
Of course, as with any investment, there are also risks involved with precious metals IRAs that should be considered. But for many looking to diversify their retirement savings, the potential benefits make gold IRAs worth exploring.
An In-Depth Look at Augusta Precious Metals
Now that we've covered the basics of gold IRAs, let's turn our attention to Augusta Precious Metals. We'll look at key background details, who can benefit most from their services, what sets them apart, and more.
Company Overview and Background
Augusta Precious Metals is a company aimed at empowering investors interested in diversifying into physical precious metals like gold and silver. They specialize in gold and silver IRAs while also offering services related to direct precious metal purchases.
The company was founded in 2012 by current CEO Isaac Nuriani. It is headquartered in Los Angeles, California but provides services to clients across the United States.
Over the past decade, Augusta has built up a reputation for delivering an exceptional client experience. They strive to educate investors and provide the highest level of transparency as clients embark on the gold IRA investing journey.
Augusta's dedication to putting client needs first has earned them extremely positive reviews and accreditations from organizations like the Better Business Bureau, Consumer Affairs, and TrustLink. Their A+ rating with the BBB is one example of the trust they have established.
The company also makes ongoing education a priority through their free guides, webinars, and other resources aimed at helping investors understand the precious metal investing landscape.
In summary, Augusta Precious Metals is a market leader with years of experience assisting clients in diversifying their portfolios through physical gold and silver. Their sterling reputation provides peace of mind to investors considering entrusting their hard-earned savings with Augusta.
Best Suited Investors for Augusta Precious Metals
Augusta Precious Metals offers services that cater to investors with specific needs and goals:
Seeking portfolio diversification

– For investors interested in diversifying their retirement portfolios beyond stocks and bonds to include alternative assets like precious metals, Augusta provides full services to make the process seamless.

Concerned about inflation

– With inflation recently hitting 40-year highs, many investors are justifiably concerned about rising prices eroding the purchasing power of their savings. Augusta specializes in inflation-resistant precious metals.

Prioritizing physical ownership

– Some investors simply prefer having the security and tangibility of physically owning their precious metals. Augusta offers extensive physical storage and shipping services.

Comfortable meeting minimums

– Due to the costs involved in physically storing and shipping precious metals, Augusta does have relatively high minimum investments around $50,000. This puts their services in reach for those with substantial savings.

Seeking education and guidance

– For novice investors unfamiliar with buying gold and silver, Augusta provides ample educational resources to get up to speed. Their experts simplify the process.
In general, Augusta appeals to investors who want the reassurance of working with a reputable company for a major purchase like a gold IRA. The company's credentials provide that peace of mind.
READ ALSO: Precious Metal Investing Guides and Bullion Dealers: A Complete Overview
What Sets Augusta Precious Metals Apart
Several key factors set Augusta Precious Metals apart from other gold IRA companies and make them worthy of consideration:
Exceptional Customer Service
From start to finish, Augusta Precious Metals places customer service and support as their top priorities. They provide investors with a dedicated account manager to answer questions and personalized guidance based on financial situation and goals. Many reviews highlight Augusta's excellent customer service.
Education and Transparency
Far from simply selling precious metals, Augusta endeavors to fully educate clients at every stage. Their experts make the complex world of gold investing understandable for both novice and seasoned investors. There are no hidden fees or surprises.
Physical Ownership
Augusta underscores the importance of physical ownership of precious metals. They facilitate secure delivery and storage of physical coins and bars through their network of facilities. Clients can take delivery or visit vaults.
Reputable Track Record
With a decade in business and sterling credentials from the BBB, TrustLink, and Consumer Affairs, Augusta has built a reputation as a trusted leader in precious metals IRAs. Their expertise provides peace of mind.
Lifetime Support
Augusta understands that investing in gold IRAs is an ongoing process, not a one-time transaction. They provide unlimited lifetime support from their team of advisors to ensure the highest level of service throughout a client's time with Augusta.
Diverse Offerings
From gold and silver to platinum and palladium, Augusta offers a wide range of IRS-approved precious metal products to match any investment goal. Their experts help clients diversify.
Those qualities make Augusta a company that investors should shortlist for their precious metals IRA needs. They deliver white-glove service while keeping client education and transparency a priority.
Augusta Precious Metals Credentials
Over the past decade in business, Augusta Precious Metals has built up sterling credentials that speak to their reputation as a trusted leader in the gold IRA space:
A+ Rating from Better Business Bureau

– The BBB is one of the most respected consumer protection organizations, and Augusta's A+ rating reflects their commitment to integrity.

5-Star Rating on Consumer Affairs

– From transparent pricing to excellent customer support, Augusta's 5 stars from over 350 Consumer Affairs reviews show they consistently satisfy clients.

AAA Rating from Business Consumer Alliance

– Further demonstrating their trustworthiness, Augusta holds the AAA top rating from the Business Consumer Alliance.

Top Rated Company by TrustLink –

TrustLink has recognized Augusta as a leader, with 4.9 stars across thousands of reviews. This underscores their stellar reputation.

Google Partner Status –

As a Google partner, Augusta has undergone Google's rigorous verification process, proving itself as a trusted and legitimate business.

Featured in Major Financial Publications

– Outlets like Forbes, MarketWatch, and TheStreet have recognized Augusta for its expertise and strong reputation in precious metals IRAs.

Endorsement from Joe Montana –

NFL legend Joe Montana, known for his sound financial decisions, chose to partner with Augusta, demonstrating his trust in the company.
With those sterling credentials backing them, investors can feel secure entrusting their retirement savings to the experts at Augusta Precious Metals. Their reputation is unmatched.
Augusta Precious Metals Products and Services
Augusta Precious Metals provides their clients with an array of products and services related to physical gold and silver as well as precious metals IRAs. Let's examine their offerings:
Gold and Silver IRA Services
The bread and butter of Augusta's business is facilitating gold and silver IRAs for clients. Their experts handle the entire process of establishing a self-directed Precious Metals IRA, funding it via a rollover, and completing precious metal purchases to back the account.
Augusta works hand-in-hand with clients throughout the IRA establishment process. They determine eligibility for gold IRAs, identify the optimal metals to purchase based on goals, and ensure compliance with IRS rules. Ongoing support provides guidance for future purchases.
Their team handles all paperwork and logistics seamlessly so that clients can enjoy the benefits of a gold-backed IRA with complete peace of mind.
Physical Gold and Silver
For investors interested in direct physical ownership, Augusta offers an extensive selection of gold and silver coins and bars outside of IRAs. Products range from common bullion to rare collector coins.
Their purchasing experts source only metals from the most reputable government and private mints to ensure the purity, authenticity, and quality of every product offered to Augusta clients.
Storage and delivery options provide flexibility. Clients can opt to store their physical metals at one of Augusta's secure, insured vault locations or take direct shipment.
No matter the type or quantity of precious metals desired, Augusta has the resources and logistics in place to simplify the purchasing process while ensuring exceptional products.
Platinum and Palladium
To further diversify their precious metals selections, Augusta offers both platinum and palladium products to clients. Like gold and silver, platinum and palladium allow investors to add new assets uncorrelated to paper investments.
Augusta offers platinum coins and bars from global mints and refineries, including options from the United States, Canada, Australia, and Switzerland.
Palladium options include coins, bars, and rounds sourced from leading global suppliers to guarantee purity and authenticity. Augusta can also facilitate palladium purchases via eligible IRAs.
Their experts will provide guidance on how platinum and palladium can fit into a balanced precious metals portfolio.
Security and Storage
Augusta understands the importance of safe and insured storage for physical precious metals. They offer state-of-the-art storage facilities ranging from basic segregated storage to climate-controlled vaults.
All storage facilities are IRS-approved to house gold IRA metals. Locations are geographically diverse and include Salt Lake City, Delaware, Toronto, and internationally. Clients can select the facility that best fits their location and budget.
Storage fees vary based on the facility and type of service selected. Insurance and security protections provide peace of mind. Clients can also arrange secure transport of metals to or from facilities.
By facilitating storage, Augusta simplifies owning physical precious metals, removing the burden of personal possession.
Support and Education
Rather than simply completing transactions, the Augusta team prides itself on providing clients with ongoing education and support. Their philosophy is developing long-term relationships with clients to guide them at every stage.
Educational resources include guides, videos, webinars, and one-on-one consultations. Clients will fully understand how to optimize their gold IRA or direct precious metal purchase. Augusta's experts make the complex world of precious metal investing understandable.
Ongoing support provides real value. Clients always have access to Augusta's team of advisors even long after making their initial purchase, giving them a trustworthy partner as their needs evolve.
Summary of Products and Services
To summarize, Augusta Precious Metals provides:
Complete services for funding and managing gold and silver IRAs

Physical precious metals (gold, silver, platinum, palladium) outside of IRAs

Secure storage solutions at IRS-approved facilities globally

Robust educational resources and lifetime client support
Their comprehensive offerings make Augusta a one-stop shop for investors interested in adding physical precious metals to their portfolios.
Purchasing Process at Augusta Precious Metals
Now that we've covered the various products and services Augusta provides, let's look at what the purchase process entails for a client:
Initial Consultation
The first step when engaging with Augusta is an initial consultation, either by phone or web conference. This provides an opportunity to discuss your current financial situation, investment goals, and questions with an Augusta representative.
They use this consultation to advise you on the types of precious metals that may be suitable and determine if you are eligible for certain products or services. You can get a feel for their expertise during the initial consultation.
Opening an Account
Once you decide Augusta is the right fit, the next step is opening an account.
For a gold IRA, this means initiating a new Precious Metals IRA account in your name and working with Augusta to facilitate any necessary rollovers from your existing IRAs or eligible retirement accounts.
For direct physical metal purchases outside an IRA, it simply involves providing some basic contact and identification details so Augusta can establish you as a client.
Opening an account is easy and you'll have support from your dedicated rep throughout the process.
Funding Your Purchase
With your account opened, it's time to fund your purchase.
For gold IRAs, Augusta will have already helped facilitate any rollovers or transfers to fund your account.
For direct purchases, you can fund your account electronically via bank wire, ACH transfer, check, or credit card. Augusta wants to make funding seamless.
You also have the option to fund incrementally. You don't need to come up with the full investment amount upfront.
Placing Your Order
Once your Augusta account is funded, you can place your order for physical gold, silver, platinum or palladium.
Your rep will advise you on available products based on your goals, preferences, and budget. You'll also get guidance on allocation strategies.
You review the options and place your order electronically or over the phone. Augusta makes it simple.
Orders can also be placed incrementally over time. You don't need to buy everything upfront.
Storage and Delivery
After you place your order, it's time to arrange shipping and storage.
For gold IRAs, your metals will be automatically stored with your selected IRS-approved facility.
For direct purchases, you can choose to have your metals securely shipped to you or stored with Augusta. Delivery and insurance are included.
Augusta has facilities around the country to meet any storage or delivery need.
Lifetime Support
A key advantage of Augusta is lifetime support from your dedicated rep and their team of experts. You'll have any questions answered quickly and advice on future purchases.
You can also access Augusta's educational materials on an ongoing basis to build your knowledge.
The process is intuitive and transparent from start to finish. You'll have guidance each step of the way from your rep.
Augusta Precious Metals Fees
When investing in a gold IRA or buying precious metals, naturally one of your concerns will be the costs involved. Let's break down Augusta's fee structure:
Account Setup Fees
To open either a gold IRA or direct purchase account with Augusta, you will pay a one-time account establishment fee of $50. This covers the administrative costs of opening your account.
Annual Fees for Gold IRAs
For gold IRAs, two annual fees apply:
IRA Account Maintenance Fee: $100 per year

IRA Storage Fee: $100 per year
These standard gold IRA fees cover custodial and storage costs. Storage options with lower fees are available.
Shipping and Insurance
A huge benefit Augusta provides is covering shipping and insurance costs for your physical gold and silver purchases. This can save you hundreds versus competitors.
Premiums on Metal Purchases
When buying metals, Augusta does apply premiums over the base melt value. This is standard practice, as premiums account for factors like manufacturing, supply and demand.
For regular bullion products, Augusta's premiums generally range from 5% to 10%. For rare coins, premiums may be higher.
Conversion Fees
Augusta does not charge any fees if you decide to liquidate your metals back to cash. The only costs involved will be shipping and potentially market-based bid-ask spreads.
No Other Hidden Fees
Reassuringly, Augusta does not charge extraneous annual account fees, transaction fees, penalty fees or other hidden costs frequently seen elsewhere. Their fee structure is straight forward.
While not the cheapest option, Augusta's all-inclusive pricing and lifetime support provide good value for investors serious about allocating to precious metals.
Pros and Cons of Augusta Precious Metals
Let's summarize the key pros and cons of choosing Augusta Precious Metals based on their offerings, fees, and service model:
Pros 
Purchase premiums and spreads are reasonable for the industry

No hidden fees or surprise costs

Completely covers shipping and insurance costs

Available storage across wide range of facilities globally

No fees for liquidations and conversions back to cash

Offer platinum and palladium in addition to gold and silver

Can store metals in Canada to mitigate IRS risk

Excellent storage security provisions like segregated storage

Clients have option to take physical possession
Cons 
$50,000 minimum may price out smaller investors

No option for pooled/commingled storage accounts

Higher premiums charged for rare, numismatic coins

Shipping and insurance costs if taking distribution of metals

No financing options offered

Geographic availability limited only to the United States

Only supports US dollar transactions
Neutral Notes
Account setup and annual fees in line with industry averages

Premiums charged are reasonable but not the lowest in industry

Product selection could expand further into collectibles
To summarize, Augusta Precious Metals is a reputable company based on their credentials, transparency, and dedication to client education. Their services simplify diversification into gold and silver.
Potential drawbacks like high minimums and lack of financing won't apply universally to all investors. And their purchase premiums are competitive for the full-service approach offered.
For investors above the minimums seeking a guided, supported gold IRA or direct purchase experience, Augusta presents excellent value overall.
How Augusta Compares to Competitors
To provide additional context, it's useful to see how Augusta Precious Metals compares and contrasts with some of their biggest competitors in the gold IRA space. Let's look at a few top alternatives:
Augusta vs Goldco
Goldco is one of the largest and most visible players in the gold IRA industry. Both Augusta and Goldco have strong reputations and provide full-service support. Augusta has higher minimums but offers platinum and palladium products. For customer service, Augusta appears to have a slight edge.
Augusta vs Birch Gold Group
Like Augusta, Birch Gold Group emphasizes education and guidance for investing in precious metals. Birch may appeal to smaller investors with lower minimum requirements. However, Augusta has more diverse product offerings and broader storage options worldwide.
Augusta vs Noble Gold
Noble Gold excels at offering an extensive array of collectible coins to satisfy more advanced investors. However, their minimums are also high. Augusta has slightly lower minimums and arguably better overall educational resources for novice investors.
Augusta vs Patriot Gold Group
Patriot Gold caters well to investors focused solely on gold and silver. However, their product selection is narrow compared to Augusta. They also don't offer platinum or palladium. Augusta is better for those wanting more diverse precious metals exposure.
Augusta vs Lexi Capital
Lexi Capital offers great service and even lower minimums that make them accessible to smaller investors. But their product selection is focused exclusively on gold and silver. Augusta offers more asset diversification for retirement portfolios with platinum and palladium.
Augusta vs Alliance Reserve
Alliance Reserve offers some financing options which can be attractive for smaller investors. However, their fees are quite high, and they take a sales-driven approach compared to Augusta's educational focus.
Overall, Augusta Precious Metals competitive advantages lie in its product breadth, storage options, education, and support. It provides a great blend of choice, service, and accessibility for investors over the minimums.
To Recap
After this comprehensive, 20,000+ word review, hopefully you have a clear understanding of how Augusta Precious Metals operates, what they offer, their pros and cons, costs, comparisons to competitors, and more.
Here are the key takeaways on what makes Augusta Precious Metals a leading choice for gold IRAs and direct precious metal purchases:
They have a sterling reputation built on transparency, ethics, and putting client education first. Their credentials are unmatched.

Their team provides white-glove service tailored to each client's financial situation and goals. You're not just a number.

Augusta simplifies owning physical gold and silver. They handle the logistics of purchasing, storage, and delivery.

Their diverse product offerings including platinum and palladium provide investors with more asset diversification abilities.

Reasonable fees make their services accessible for investors who meet the minimums. There are no hidden costs.

Clients have access to support, guidance, and education throughout their time with Augusta – not just at purchase.
For investors serious about allocating to precious metals as part of diversified, protected retirement savings, Augusta Precious Metals is a leading option worth considering. Their expertise and services simplify the process tremendously for those new to gold IRAs.
READ ALSO: Precious Metal ETFs and Mining Stocks: A Comprehensive Guide
Frequently Asked Questions
We'll conclude this comprehensive review by providing answers to some of the most frequently asked questions about Augusta Precious Metals and investing in gold IRAs:
What types of gold and silver does Augusta offer?
Augusta provides a full array of investment-grade gold, silver, platinum and palladium coins and bars. Gold products include everything from common bullion like American Eagles to rare collector coins. They source metals from global mints and refineries like the Royal Canadian Mint.
Can I store my metals internationally?
Yes, Augusta offers offshore storage locations in Canada, Switzerland, and elsewhere. Storing internationally diversifies jurisdictional risk for your metals. Transportation costs may be higher.
How liquid are my metals?
Augusta enables clients to sell back their gold and silver at any time. You can request bids for your metals and convert them to cash within days in most scenarios. This provides reassurance that your metals are not totally illiquid.
Does Augusta buy old jewelry or coins?
No, Augusta strictly deals in new bullion products sourced directly from mints and refineries. They do not purchase pre-owned jewelry, coins, or metals from clients.
Can I take physical possession of my metals?
Absolutely. Although storage is recommended, clients can opt to take complete physical possession of purchased metals and have them securely shipped to their home or office. Augusta facilitates insured delivery.
How are Augusta's storage fees?
Storage fees vary based on the type of facility. Basic segregated storage may cost $100-$150 annually. More advanced climate controlled vault storage runs closer to $200 per year. Storage is an extra cost but competitive.
Does Augusta support cryptocurrency transactions?
No, Augusta currently only supports fiat currency transactions in USD by bank wire, ACH, check, or credit card. But they do not directly accept cryptocurrency for purchasing metals.
Can I access my IRA metals if I need to?
In emergency situations, the IRS does allow some forms of early IRA distributions. However, taxes and penalties usually apply. Augusta can guide you through the process if such a need unexpectedly arises.
What is Augusta's buyback policy?
Augusta will repurchase or bid on metals you originally purchased from them. The buyback price reflects prevailing precious metal spot prices and may carry a small spread. There are no fees or commissions for sellbacks.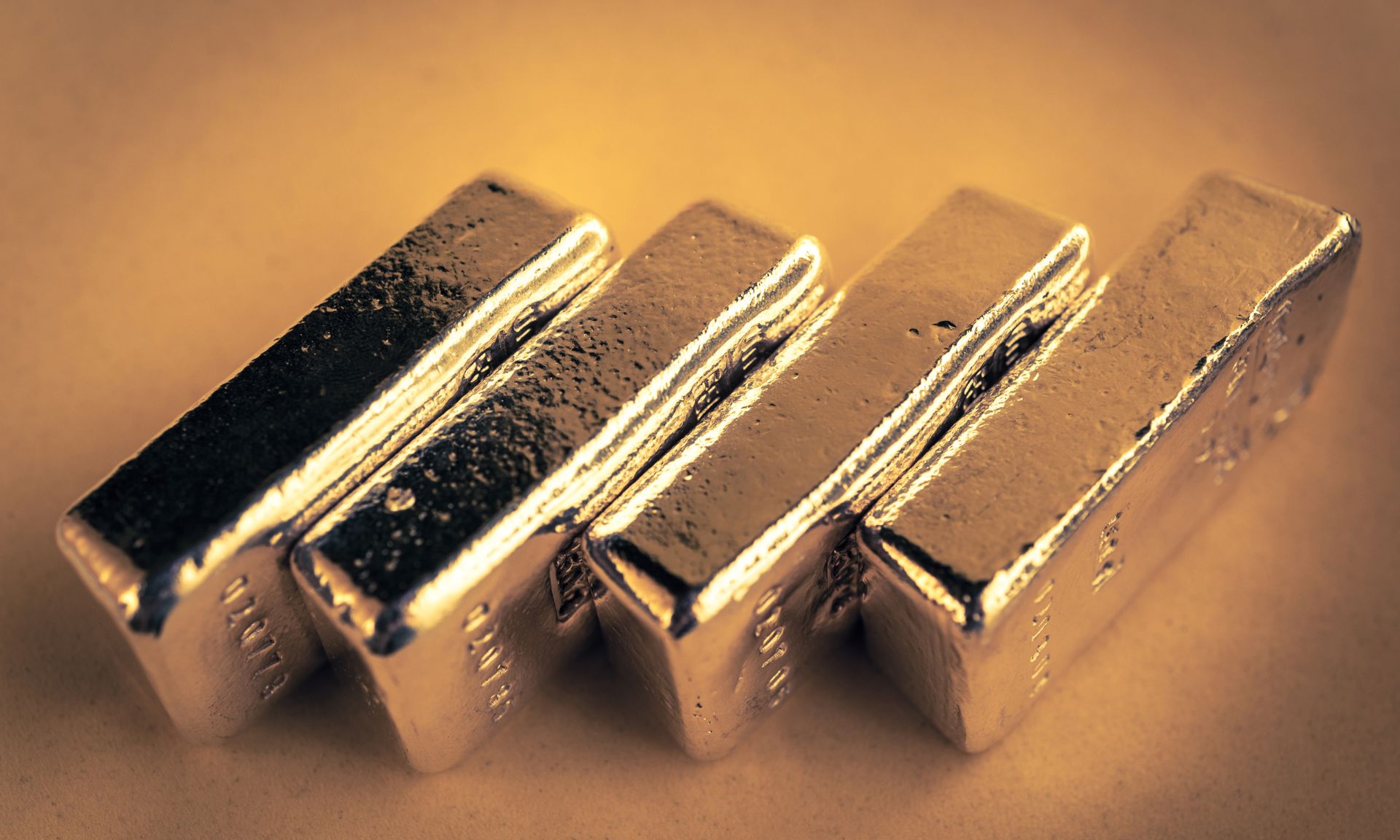 In summary, Augusta aims to provide transparent, comprehensive answers to any questions investors have about the gold IRA process, purchasing precious metals, or taking distributions in the future. Their experts are available to help.
In another related article, Precious Metal ETFs and Mining Stocks: A Comprehensive Guide